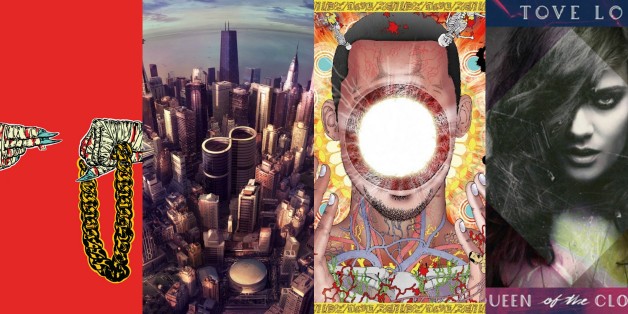 This year has been a bit of a letdown when it comes to album releases in comparison to 2013. The year's current biggest seller is the "Frozen" soundtrack. While there have certainly been some fantastic releases, listeners can only hope the gems promised before the new year will bring about redemption. Here are the albums you will want to watch out for this fall.
Sept. 16:
Chris Brown - "X"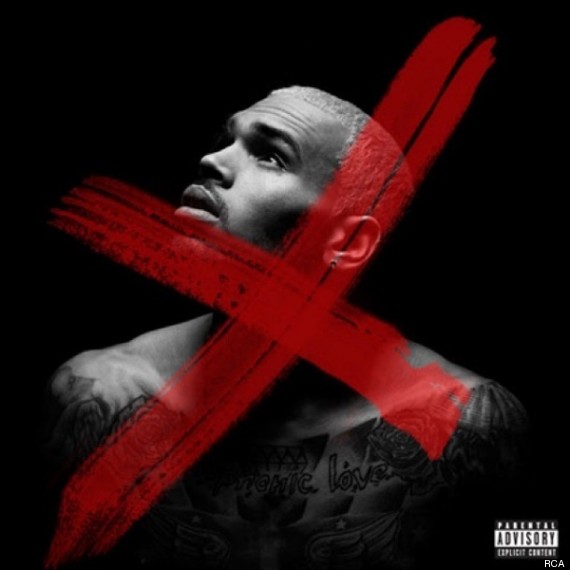 Lowell - "We Loved Her Dearly"

The Madden Brothers - "Greetings From California"

Sir Sly - "You Haunt Me"

This Will Destroy You - "Another Language"

Tim McGraw - "Sundown Heaven Town"

Train - "Bulletproof Picasso"

White Arrows - "In Bardo"

Sept. 23:
Alt-J - "This Is All Yours"

Aphex Twin - "Syro"

Brolly - "Wolfe"

Jennifer Hudson - "JHUD"

Jon Bellion - "The Definition"

Julian Casablancas & The Voidz - "Tyranny"

Kenny Chesney - "The Big Revival"

Lady Gaga & Tony Bennett - "Cheek To Cheek"

Lenny Kravitz - "Strut"

Leonard Cohen - "Popular Problems"

Lights - "Little Machines"

NehruvianDOOM - "NehruvianDOOM"

Perfume Genius - "Too Bright"

SBTRKT - "Wonder Where We Land"

Sleepmakeswaves - "Love Of Cartography"

The Drums - "Encyclopedia"

Whirr - "Sway"

Yung Lean - "Unknown Memory"

Sept. 30:
Blake Shelton - "Bringing Back The Sunshine"

Electric Youth - "Innerworld"

Gerard Way - "Hesitant Alien"

Jeremih - "Late Nights"

Lady Antebellum - "747"

Prince - "ART OFFICIAL AGE"

Prince & 3rdEyeGirl - "PLECTRUMELECTRUM"

Steve Aoki - "Neon Future I"

Tove Lo - "Queen Of The Clouds"

Yelle - "Complètement Fou"

Oct. 5:
Waka Flocka Flame - "Flockaveli 2"

Oct. 7:
Broods - "Evergreen"

Caribou - "Our Love"

Field Report - "Marigolden"

Flying Lotus - "You're Dead"

From Indian Lakes - "Absent Sounds"

Hozier - "Hozier"

Minus The Bear - "Lost Loves"

Moose Blood - "I'll Keep You In Mind, From Time To Time"

New Found Glory - "Resurrection"

Philip Selway - "Weatherhouse"

Shakey Graves - "And The War Came"

Stevie Nicks - "24 Karat Gold: Songs From The Vault"

Tinashe - "Aquarius"

Weezer - "Everything Will Be Alright In The End"

Yellowcard - "Lift A Sail"

Zola Jesus - "Taiga"

Oct. 14:
Andrew McMahon In The Wilderness - "Andrew McMahon In The Wilderness"

Bob Seger - "Ride Out"
Florida Georgia Line - "Anything Goes"

Foxygen - "...And Star Power"

Jessie J - "Sweet Talker"

Mary Lambert - "Heart On My Sleeve"

Nico & Vinz - "Black Star Elephant"

OK Go - "Hungry Ghosts"

Pompeii - "LOOM"

Stars - "No One Is Lost"

The Game - "Year Of The Wolf"

Thurston Moore - "The Best Day"

We Were Promised Jetpacks - "Unravelling"

You+Me - "Rose Ave."

Oct. 21:
Bear's Den - "Islands"

Charli XCX - "Sucker"

Cold War Kids - "Hold My Home"

Gates - "Bloom & Breathe"

Little Big Town - "Day Drinking"

Logic - "Under Pressure"

T.I. - "Paperwork: The Motion Picture"

Transit - "Joyride"

Oct. 24:
Jessie Ware - "Tough Love"

Oct. 27:
Taylor Swift - "1989"

Oct. 28:
Dillon Francis - "Money Sucks, Friends Rule"

Ex Cops - "Daggers"

Lil Wayne - "Tha Carter V"

Pianos Become The Teeth - "Keep You"

Run The Jewels - "RTJ2"

She & Him - "Classics"

Theophilus London - "VIBES"

Oct. 31:
Copeland - "Ixora"

Nov. 3:
Damien Rice - "My Favourite Faded Fantasy"

TOTEMO - "Heavy As My Dreams"

Nov. 4:
Dirty Beaches - "Stateless"

Gold Lake - "Years"

Les Sins - "Michael"

The Doobie Brothers - "Southbound"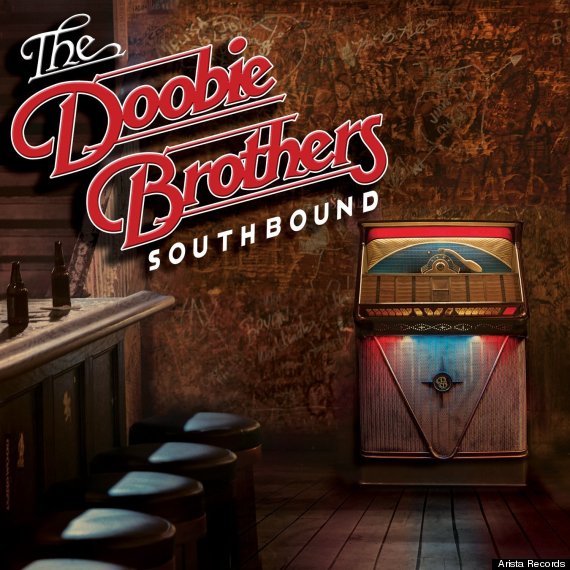 Pvris - "White Noise"

Raekwon - "Fly International Luxurious Art"

Nov. 10:
Foo Fighters - "Sonic Highways"

Pink Floyd - "The Endless River"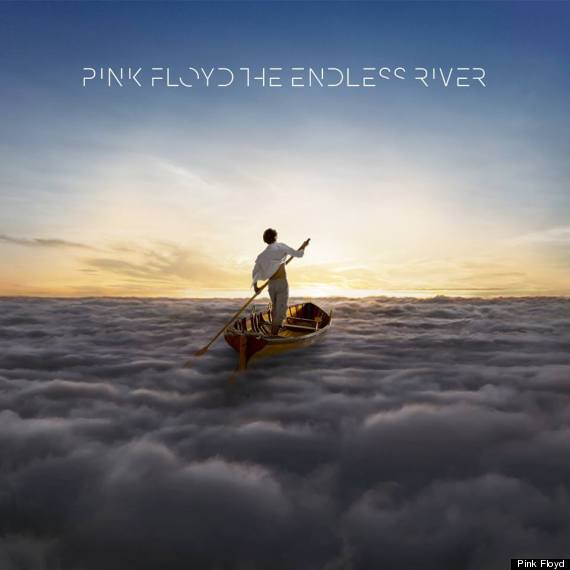 The Voyeurs - "Rhubarb Rhubarb"

Nov. 11:
2:54 - "The Other I"

Hookworms - "The Hum"

Ne-Yo - "Non-Fiction"

Nick Jonas - "Nick Jonas"

Nov. 17:
Fryars - "Power"

One Direction - "Four"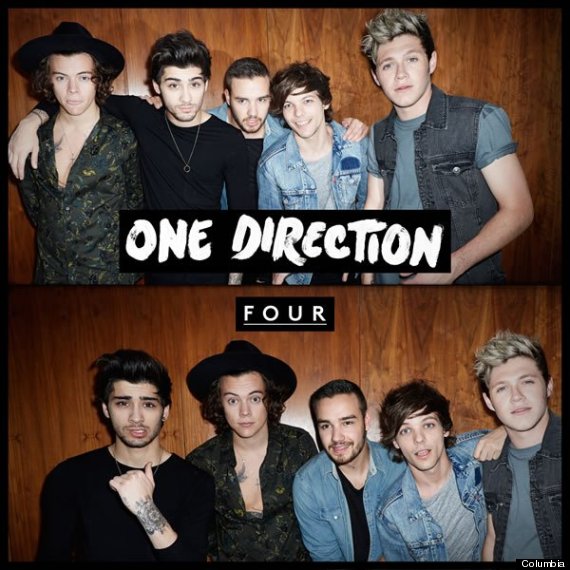 Paul McCartney - "The Art Of McCartney"

Nov. 18:
TV On The Radio - "Seeds"

Tyga - "The Gold Album: 18th Dynasty"

Nov. 24:
Nicki Minaj - "The Pinkprint"

Nov. 28:
Eminem - "Shady XV"

Rick Ross - "Hood Billionaire"

Dec. 2:
Mary J. Blige - "The London Sessions"
TBA:
50 Cent - "Street King Immortal"
Should be released in November or December.
Adele - "25"
Possibly pushed back to 2015.
Big K.R.I.T. - "Cadillactica"

Boyz II Men - "Collide"

Cheryl Cole - "Only Human"

Frank Ocean - TBD
Hopefully before the year is over.
G-Unit - "The Beast Is G-Unit"
Should be released in October.
Kanye West - TBD
Only Yeezus knows.
Rihanna - TBD
Possibly dropping in November.
Tokio Hotel - "Kings Of Suburbia"

Usher - "UR"

Waka Flock Flame - "Turn Up God"
We should see this at some point this fall.
This post will be updated as albums receive proper release dates.
BEFORE YOU GO
PHOTO GALLERY
Artists To Know In 2014