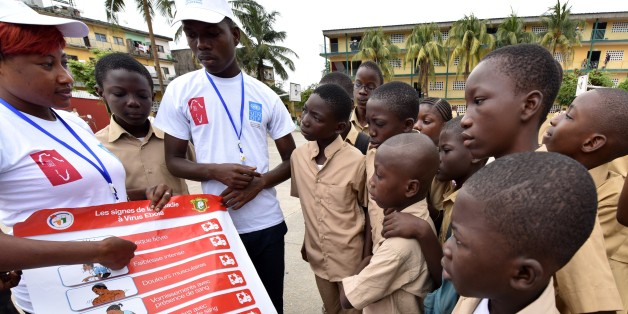 While the Obama administration is announcing ramped up efforts Tuesday by pledging to send 3,000 U.S. military personnel to help overwhelmed health care systems in West Africa, aid organizations that have been stationed on the ground since the Ebola outbreak hit are still desperate for outside support.
Since the deadly, and rapidly spreading, virus first landed in Guinea in March, more than 2,200 people have succumbed to Ebola, a disease which has no cure, treatment or vaccine, according to the Associated Press. The disease has claimed the most lives there and in Sierra Leone and Liberia, but has also touched down on Nigeria and Senegal.
An estimated 2.5 million children under the age of 5 live in affected areas, according to UNICEF.
While West Africa has long seen many such deadly outbreaks, this one is particularly pernicious because it's making its way into major cities. In the past, Ebola has been contained in remote villages, but now the disease is spreading to such metropolises as Freetown, Sierra Leone, where 1.2 million people live, according to The Washington Post.
A number of humanitarian groups continue to provide health care services, medical tools and education campaigns to help stop the spread of Ebola and to provide care for those who need it most. Find out more about their work and how you can get involved below.
This list is developing.
Save the Children is working to educate teachers, health workers and local organizations on prevention measures through its awareness campaigns and by handing out sanitizing kits in schools. The group is also doling out essential medical equipment to health centers, including gloves, IV fluids, soap and antibiotics. To help survivors, the organization is working with child welfare committees and is ensuring that no orphaned children are left behind.
Find out more about Save the Children's efforts and how you can get involved here.
Médecins Sans Frontières (Doctors Without Borders)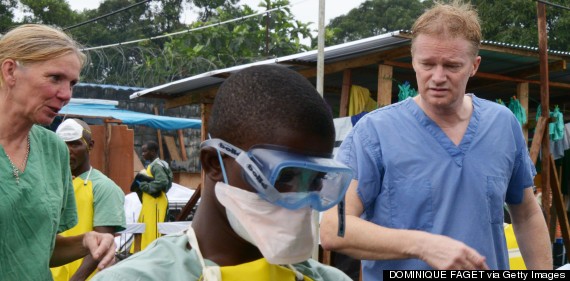 Doctors Without Borders has dispensed more than 420 tons of supplies, 2,000 staff members on the ground and manages more than 530 beds in five different Ebola care centers. While the organization has made a considerable contribution, it is simply "overwhelmed," Dr. Joanne Liu, international president, said in a statement. The group is seeking physicians and nurses with experience in highly contagious wards to volunteer for six- to eight-week assignments, and donations for help in supporting its work in West Africa.
Find out more about Doctors Without Borders' efforts and how you can get involved here.
Since the outbreak was declared, UNICEF and its partners have reached at least 5.5 million people in West Africa by distributing hygiene supplies and educating families on know how to protect themselves.
Find out more about UNICEF's efforts and how you can get involved here.
Direct Relief has already dispensed 10 emergency shipments valued at more than $862,000 to ELWA Hospital, Last Mile Health and Africare in Liberia and to Medical Research Centre and Wellbody Alliance in Sierra Leone, which will share supplies with other clinics and hospitals in need. The organization connects with its local partners on a daily basis and none of the donations designated for the Ebola-relief work are used for fundraising purposes.
Find out more about Direct Relief's efforts and how you can get involved here.
Together with the U.S. State Department, the American Red Cross has detected where the virus has spread and has provided maps, using satellite imagery, to help agencies on the ground more effectively fight Ebola. The organization has also contributed $100,000 to support the Liberia Red Cross and Guinea Red Cross, which will be used to help manage the outbreak and increase public awareness.
Find out more about the Red Cross' efforts and how you can get involved here.
CDC Global Disaster Response Fund

Through its foundation, the U.S. Centers for Disease Control is bringing critical support to its staff on the ground. The organization is currently raising funds for protective and communications equipment, tools to run emergency operations centers and support for health communication campaigns.
Find out more about the Global Disaster Response Fund's efforts and how you can get involved here.
Global Giving Ebola Epidemic Relief Fund
The Global Giving Ebola Epidemic Relief Fund is providing local aid organizations with medical supplies, protective equipment and educational campaigns to inform the public about the disease and how it spreads. The fund has collected more than $175,000 and hopes to reach $400,000.
Find out more about the fund here and how you can get involved here.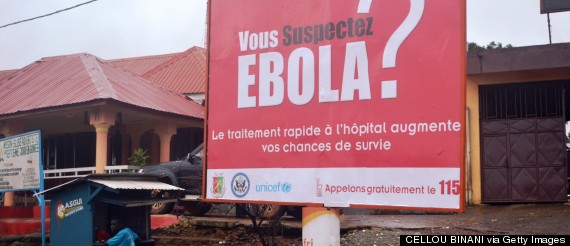 Running the only fully functioning hospital in Sierra Leone, Emergency USA is working to raise money to provide protective equipment for its 200 staff members and more than 1,000 patients and tools to continue to perform free, critical surgeries.
Find out more about Emergency USA's efforts and how you can get involved here.
Catholic Relief Services is providing highly-trained personnel, medical equipment, and support to the people and governments of Liberia, Sierra Leone, and Guinea. The group stated, however, that in order to offer the help required for this scale of a crisis, it will need a "massive increase" in financing and personnel.
Find out more about Catholic Relief Services efforts to fight Ebola here and how you can get involved here.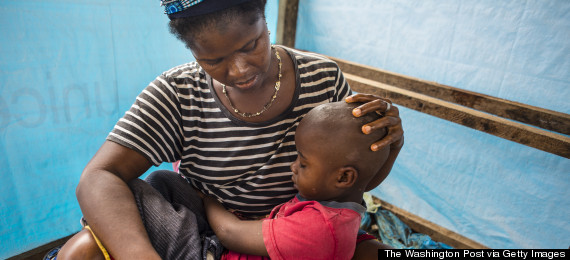 Partners in Health is collaborating with its local partners in Liberia and Sierra Leone to set up Ebola treatment centers in rural areas, train health workers to identify and treat virus victims and strengthen primary health care.
Find out more about Partners in Health's efforts and how you can get involved here.
Support UNICEF's efforts to combat Ebola through the fundraising widget below.
BEFORE YOU GO
PHOTO GALLERY
Ebola Outbreak