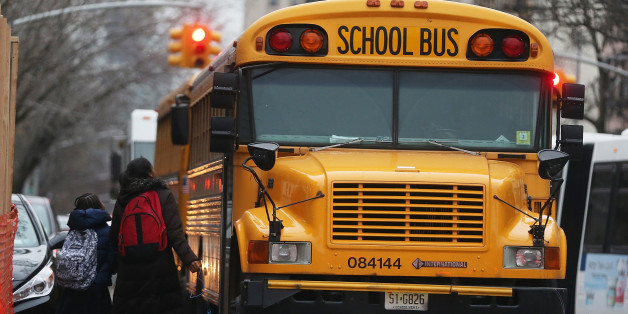 Eleven people were injured in a school bus crash in New York City early Tuesday morning, PIX11 reports.
Nine children and two adults were taken to a hospital with injuries that weren't life-threatening after the school bus crashed around 7:20 a.m. at Liberty Avenue and 183rd Street in Queens. According to WABC, two people in the crash suffered serious injuries.
The New York City Police Department is investigating the accident, which is the second major school bus crash in the city since students went back to school on Sept. 4. Last week, 27 children were injured after two school buses collided in the Bronx.
In August, the New York City Council voted to allocate $42 million to boost the pay of experienced school bus drivers. Mayor Bill de Blasio supported the move, arguing that keeping more experienced bus drivers improves safety for the student passengers.
During the last school year, New York was plagued by school bus crashes. In March, a school bus flipped over after colliding with a taxi, injuring six children and three adults. In December, a school bus accident in Brooklyn injured four, and last October, another bus crashed in Staten Island, injuring eight.