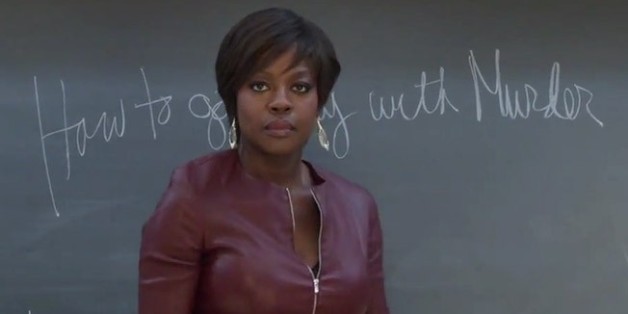 Over the course of her 30-year career, actress Viola Davis has struck a graceful balance between the silver screen and Tony Award-winning Broadway productions. Later this month, the 49-year-old will step back into the spotlight as the star in ABC's steamy new drama series "How to Get Away With Murder," and she says it's going to be very different from her past work.
The show, from executive producer Shonda Rhimes, casts Davis in the role of Annalise Keating, a charismatic and seductive law professor and defense attorney who uses real-life legal cases to instruct students on how to apply classroom lessons. Davis, who scored an Academy Award nomination in 2011 for Best Actress in "The Help," says the legal series will let her spread her wings in a way she hasn't traditionally been able.
Davis recently admitted to The New York Times that the fully developed ABC network role is a welcome respite from the marginalized characters she's played in the past.
"I have been given a lot of roles that are downtrodden, mammy-ish. A lot of lawyers or doctors who have names but absolutely no lives," she said. "You're going to get your three or four scenes, you're not going to be able to show what you can do. You're going to get your little bitty paycheck, and then you're going to be hungry for your next role, which is going to be absolutely the same. That's the truth."
"It's what I've had my eye on for so long," she said of her latest starring role. "It's time for people to see us, people of color, for what we really are: complicated."
"How to Get Away With Murder" premieres on ABC Sept. 25 at 10 EST. Read more from Viola Davis' New York Times feature here, then watch a trailer (below) for the upcoming show.
BEFORE YOU GO
PHOTO GALLERY
Viola Davis' Style Evolution