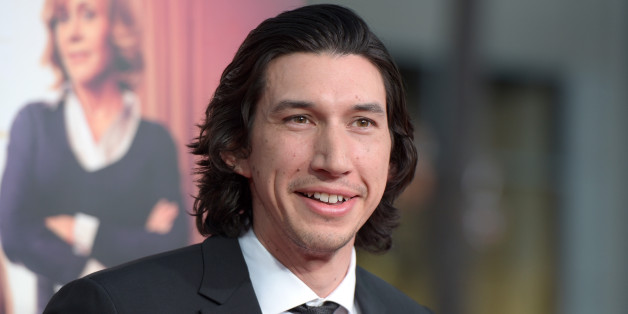 We're not sure what's a bigger deal: that Adam Driver has never watched "Girls" (except the pilot) or that Lena Dunham has never seen a "Star Wars" movie.
Last year, Driver revealed that he isn't a fan of watching his own work. "With the things I'm in that I have watched, I go into a spiral and obsess about all the mistakes I made," he said. "I'll drive myself crazy and the people around me crazy for months, just thinking about it." The actor told Vulture that because he's such a perfectionist, he avoids watching his movies and TV shows as much as possible. But Dunham wants to change that.
The "Girls" creator recently told E! News that she has avoided watching any of the "Star Wars" movies and that she never gets the references. (We doubt she'll understand Driver's questionable character rumors.) But now that Driver is cast in J.J. Abrams' upcoming "Star Wars: Episode VII," she has a proposal: "We made a deal I would watch 'Star Wars' if he watched 'Girls.' We can commune about it like a book club," Dunham said.
Asked if he'll go through with Dunham's deal, Driver recently told E! News, "I don't think so." Besides, he's still behind on a bet he made with "Girls" executive producer Jenni Konner about watching the show. "I'm trying to delay that as much as possible," he said.
Maybe a fan will make a "Girls"/"Star Wars" mashup once "Episode VII" comes out, and then Dunham and Driver can check off their lists together.
[via E! News]
BEFORE YOU GO