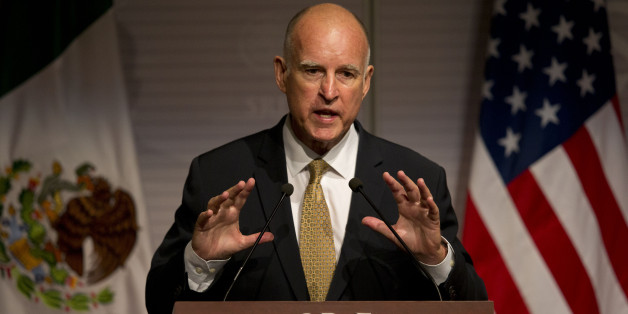 California Gov. Jerry Brown (D) signed a bill Tuesday expanding access to naloxone, an overdose antidote credited with saving thousands of lives.
AB 1535, introduced by Assemblymember Richard Bloom (D-Santa Monica), will allow pharmacists to distribute naloxone to drug users or family members so they can have it on hand in case of emergencies. No prescription will be required to obtain the antidote. Previous legislation allowed individuals to request a prescription from their doctor or an addiction treatment program.
"Lives can be lost in the minutes waiting for an officer or an ambulance to arrive with naloxone. This makes it much easier for caregivers and family members to keep naloxone on hand for use in those critical moments," Drug Policy Alliance harm reduction manager Meghan Ralston said in a statement. "Expanding pharmacy access to naloxone in California reflects the movement nationally to make naloxone more widely available."
Naloxone is a non-toxic, non-addictive opiate antagonist administered intravenously or through the nose. The drug works by blocking potentially fatal effects of drugs like heroin, oxycodone and morphine on the respiratory system and central nervous system. According to the Centers for Disease Control and Prevention, 10,000 overdoses were reversed by naloxone between 1996 and 2010.
Attorney General Eric Holder has called for expanded access to the antidote, calling on first responders to carry naloxone at all times.
"I urge state policymakers and local leaders throughout the nation to take additional steps to increase the availability of naloxone among first responders, so we can provide lifesaving aid to more and more of those who need it," he said in April.
California joins New Mexico, New York, Rhode Island, Vermont and Washington and Vermont in allowing access to naloxone without a prescription.
BEFORE YOU GO
PHOTO GALLERY
27 Reasons Why U.S. Shouldn't Lead War On Drugs