Remember when you were a kid and you used to spend almost every afternoon climbing trees? You may have even had a cool tree house in which you held all your secret meetings.
Well, not to diminish those fond childhood memories or anything, but these homes built in the forests and woods are precisely the kind of awesomeness we dreamed up as a kid. Behold, 11 tree houses that will make you want to immediately sell your boring house and shack up in the branches instead.
1. Let's start in Wisconsin, at the Wandawega Lake Resort. You and all your friends can stay in this cozy tree house.
Just make sure you don't mind climbing a pretty steep ladder!
2. Next, make sure you check out each of the three levels in The Enchanted Forest Tree House, Canada's tallest tree house.
3. You could even attend church at the world's largest tree house, The Horace Cathedral, in Crossville, Tennessee. The builder used 258,000 nails to build it.
4. If you want to have the most epic wedding, birthday or event of the year, have it at the Redwoods Treehouse in New Zealand. The space is accessed by an elevated treetop walkway, and makes wonderful use of natural lighting.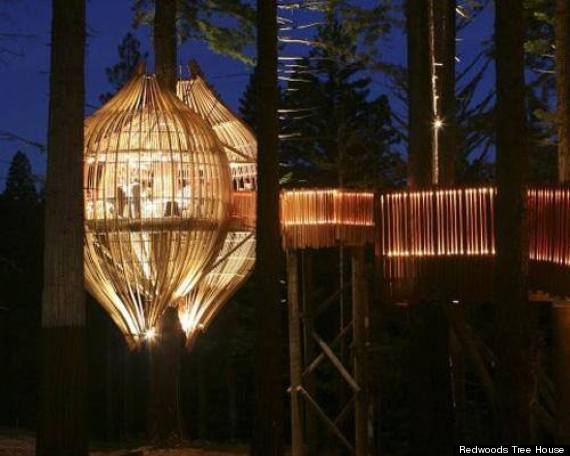 The inside is so cool.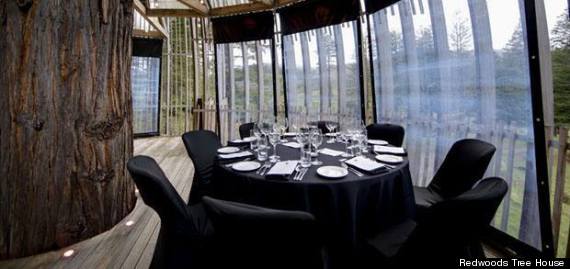 5. And when you want to get back to the basics, go live in this tree house village called Finca Bellavista in Costa Rica.
6. The views at the Beach Rock Treehouse in Okinawa, Japan, nicknamed the "Plexiglass portal to the universe," have got to be breathtaking.
7. If you want to become invisible, stay at The Mirrorcube at Sweden's Treehotel. It has walls that are covered with reflective glass to effectively mirror the outside world.
You could stay during the winter and marvel at the snow.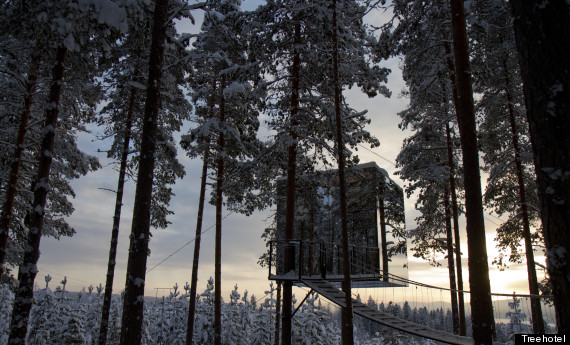 Or take in all the colors during the summer.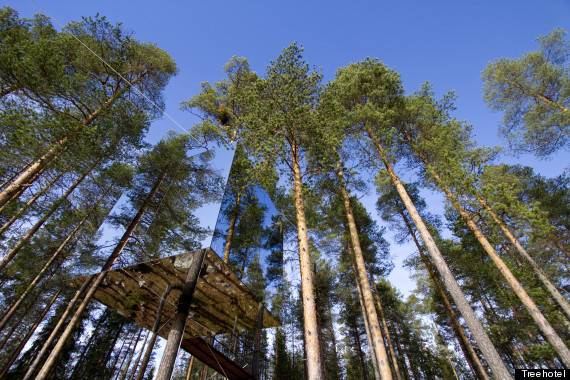 8. We hope you're not afraid of heights. Joel Allen, a "fledging carpenter," built this seamless orb-like treehouse deep in the forests of Whistler, Canada.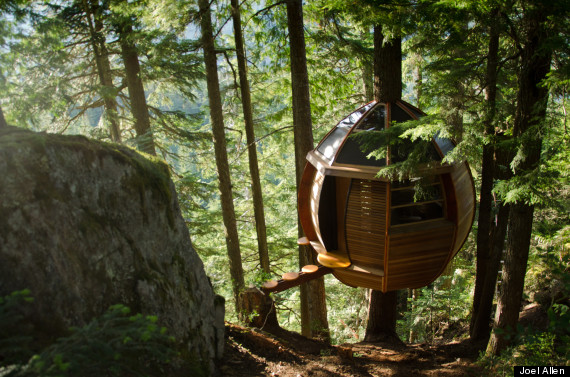 He personalized the interior to make it cozy.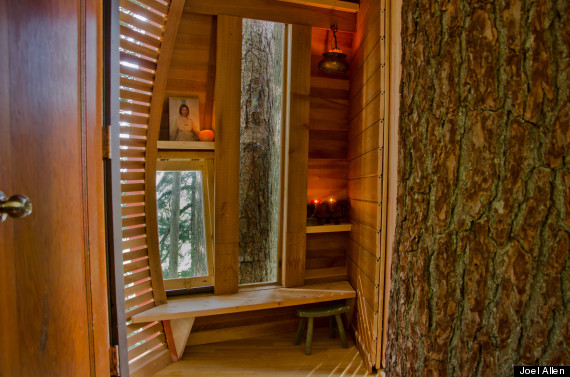 It's even more spectacular at night.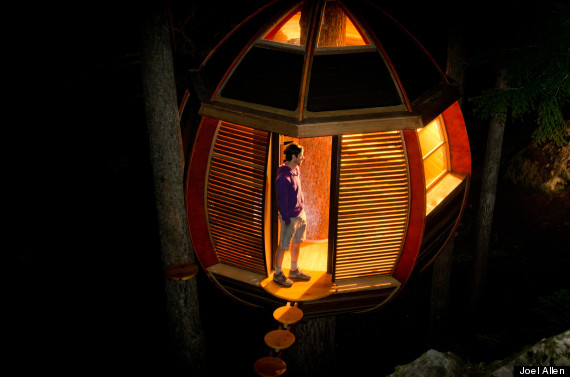 9. You could serenely sip tea at the super-peaceful Teahouse Tetsu tree house at the Kiyoharu Shirakaba Museum in Hokuto City, Japan.
10. Have you ever slept inside of a perfect sphere? The Free Spirit Spheres in Vancouver Island, Canada could provide you with just that kind of escape.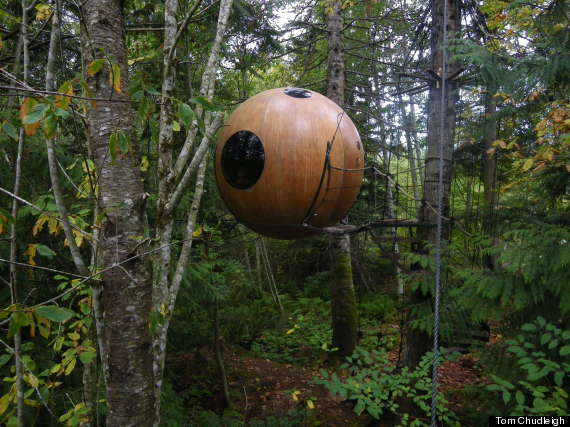 And the inside has everything anyone could need for a no-fuss getaway.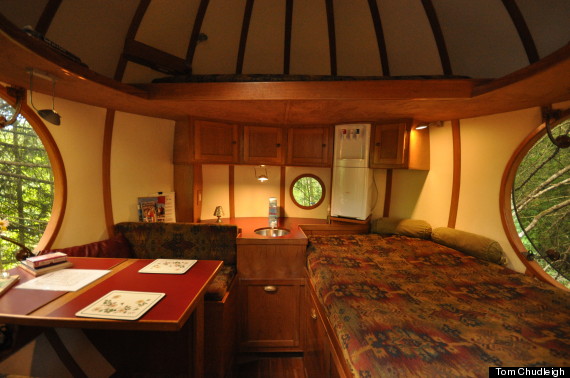 11. You'll have to do some climbing to get into this tree house, but we think it will be worth it. Inspired by a Minneapolis College of Art and Design student's thesis project in 2005, the O2Treehouse turned into a business that creates "arbor-textural creations" around the world that "highlight the symbiotic relationship between humans and trees."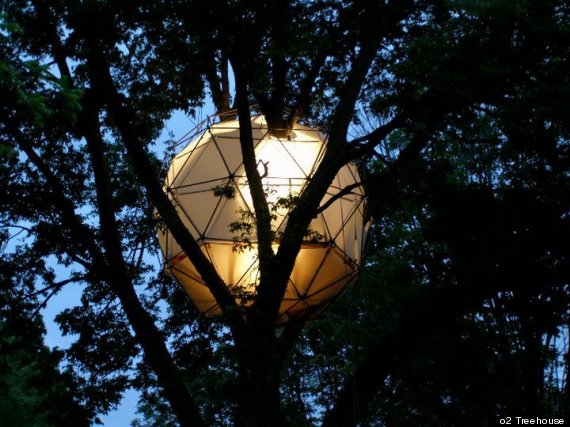 BEFORE YOU GO
PHOTO GALLERY
Cool Treehouses