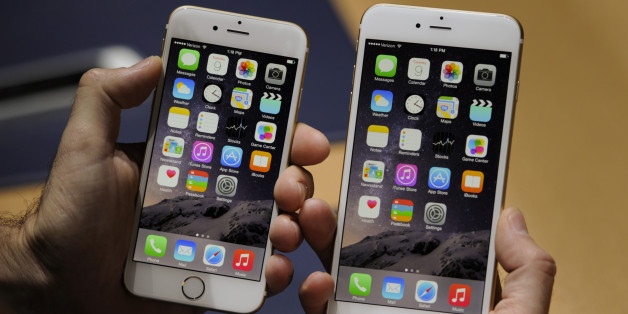 The iPhone 6 and iPhone 6 Plus reviews are in and technology journalists swooned over Apple's two new phones -- with one glaring exception: The New York Times.
The Gray Lady's new tech columnist, Molly Wood, wasn't so impressed by the phones' larger screens and tweaked design.
"In its quest to deliver bigger phones to a market clamoring for them, Apple has made one phone that is actually a little too small and one that's a little too big," Wood wrote in her review, published Tuesday night.
Her review has kind of a Goldilocks vibe to it: The new iPhones are too big and too small, she writes. If you're looking for "just right," maybe try an Android?
The iPhone 6's display is 4.7 inches, but Wood said that wasn't quite big enough. She pointed out that the Samsung Galaxy's 5.1-inch and LG G2's 5.2-inch screens are "the new normal," and pondered whether 5 inches was the ideal size for the iPhone. Meanwhile, Wood writes, that the iPhone 6 Plus is too big and unwieldy compared to other "phablets."
You can read her full review here.
Wood landed at the Times earlier this year, after leaving a 13-year gig at CNET. The paper's former tech reviewer David Pogue moved to Yahoo where on Tuesday he published a worshipful review of Apple's new devices. Pogue's headline "iPhone 6 Is a Thin, Sexy Phone with a Killer Camera."
BEFORE YOU GO
PHOTO GALLERY
Apple's iPhone 6 and iPhone 6 Plus