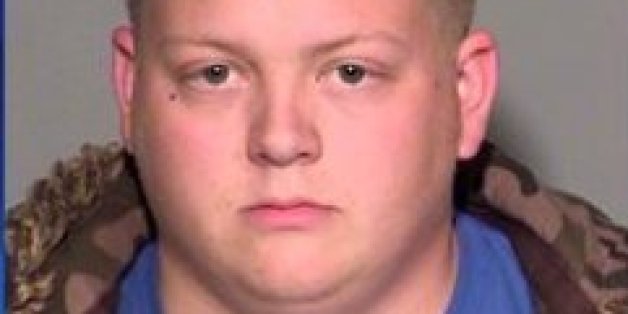 An Indianapolis man is facing possible charges of animal mutilation after allegedly attacking a neighbor's cat with blow darts.
The cat's owner, Amy Cohron, said she found "Tippy" outdoors and covered with the darts on Tuesday.
"Pain went through my whole body because I was feeling his pain. He looked at me like 'Mommy help me,'" she told WISHTV.com. "I knew not to take the pins out because it could hurt him worse. I didn't know how deep they were, all I could do was put him in the car so he wouldn't run off until the police and animal control got here,"
There was much internal damage that Tippy had to be put to sleep.
She pointed police towards her neighbor, Jeremiah Long, 22, when they asked if she knew anyone who uses blow darts.
Long told police that he shot the cat because it was fighting his own cat, Fox59.com reports.
After shooting the cat about six times, Long allegedly told investigators he "did not think it was important" to call police.
They arrested him on one count of beating a vertebrate animal, but those charges could be amended when he appears in court Sept. 22.
Indianapolis Animal Care and Control has already issued him a citation.
Cohron hopes the punishment is severe.
"He needs to be locked away," she said, according to WANE.com. "No slap on the wrist and get out so he can do something else. He needs to go down. They need to take this more seriously."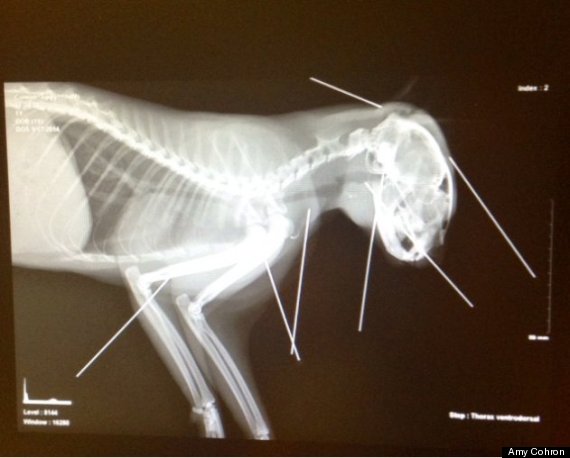 Like Us On Facebook |

Follow Us On Twitter |

Contact The Author
BEFORE YOU GO
PHOTO GALLERY
Animals In The News