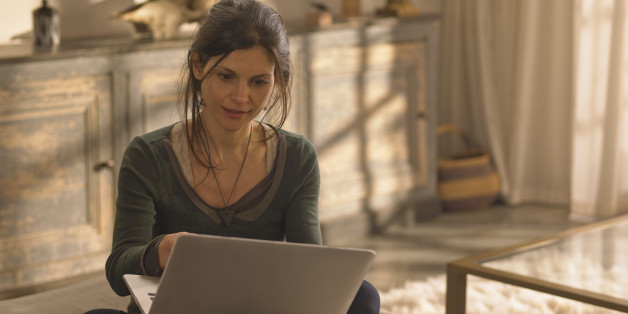 In today's publishing industry, your success as an author can hinge on whether or not you have a Web presence. But what about the quality of my writing, you may ask. Isn't that what's really important? Yes... and no.
You can write the greatest short story, poem, or book in the world -- but if no one knows about it, you've basically created the literary equivalent of one hand clapping. So what's a smart way for authors to help their writing careers and get the word out about themselves and their work? Start a blog!
Some writers may look down their bespectacled noses at the idea of blogging. Is it (shudder!) beneath me? Not if you're serious about getting published. More and more literary agents, editors, and publishers turn to author websites and blogs when researching writers. If they can't find you, they'll simply move on to someone else.
For other authors, the idea of writing a blog sends shivers up their book spines. Isn't blogging complicated? Not to worry! If you already have the writing chops, all you need to do is follow these key tips and start typing.
How Writers Can Blog Like Pros:
You're a writer -- let it show! You're skilled with the written word, so your blog posts should be free of typos, editing errors, and grammar mistakes. Be sure to proofread before you post!
Keep it short. For a good blog post, less is always more. Don't ramble on in big, blocky paragraphs -- it's hard to read, and your visitors' eyes will glaze over. If your post does run long, break up your writing into smaller text groupings so that it's easier to focus on.
Be consistent. Give readers a reason to become return visitors. Decide how often you want to post on your blog, whether it's once a week or once a month, and then stick to the schedule.
Don't sell-sell-sell! Sure, it would be great if everyone bought your book -- just don't be obnoxious about it. Visitors come to your blog to learn about you and your writing, not to be bombarded by your latest sales pitch. If your audience enjoys your posts, they'll be more inclined to purchase your book... and you won't have to resort to the hard sell.
Talk the talk. If visitors are commenting on your blog posts, be polite and keep up your side of the conversation by responding. However, don't feel obligated to interact with anyone who's being rude.
Change the subject. Blogging is a great way to explore different topics. Who knows, your next story concept or poetic inspiration might develop from an idea you first wrote about in your blog.
Starting a blog will help introduce new readers to you and your writing and give your loyal fans a reason to stay interested and engaged. And it's one of the best ways to make sure your writing career gets the attention it deserves.
For more from Writer's Relief, click here.