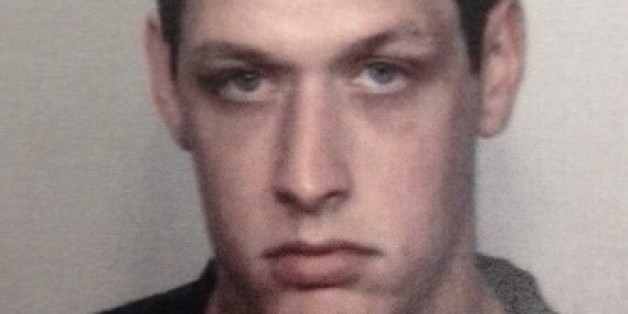 Authorities in Tennessee have charged a fifth person in connection with the Holly Bobo case.
According to the Tennessee Bureau of Investigation, John Dylan Adams, 26, of Decatur County, has been charged with one count of tampering with evidence.
"Agents developed information that on April 13, 2011, John Dylan Adams disposed of items he knew to be of evidentiary value to the case," the bureau said in a Thursday press release.
What items Adams allegedly disposed of remains unclear.
Calls for comment made to the Tennessee Bureau of Investigation by HuffPost were not immediately returned Thursday.
Adams, according to the press release, is the brother of Zachary Rye Adams.
In February, authorities charged Zachary Adams, 29, with murder and aggravated kidnapping in the case.
The arrest of Zachary Adams was preceded by the April arrest of Jason Wayne Autry, 39, who faces felony murder and aggravated kidnapping charges in connection with Bobo's death.
"We have sworn statements from witnesses that saw Holly Bobo [alive] in the presence of both Zachary Adams and Jason Autry after her disappearance," Tennessee Bureau of Investigation director Mark Gwyn told reporters in April.
Gwyn described Zachary Adams and Autry as "long-time friends," but declined to comment on whether they were known to Bobo.
He also said at that time that additional arrests in the case would be forthcoming.
"We believe there are other individuals out there that have knowledge and possible involvement," Gwyn said. "Those individuals know who they are ... and can expect us at their doorstep very soon."
In June, two brothers, Jeffrey Kurt Pearcy, 42, and Mark Pearcy, 38, were arrested on charges of tampering with evidence and being accessories after the fact. Both men have said they are not guilty.
CASE PHOTOS: (Story Continues Below)
The arrest of John Dylan Adams comes nearly two weeks after two hunters found Bobo's skull in a rural area of Decatur County.
Bobo, a cousin of country music singer Whitney Duncan, disappeared on April 13, 2011.
The then 20-year-old nursing student was last seen that morning outside her one-story, ranch-style house in Darden, a small community about 100 miles northeast of Memphis.
A neighbor called 911 when she heard a woman screaming shortly after 7:30 a.m. Bobo's 25-year-old brother, who was inside his sister's house at the time, also called 911.
According to police, Bobo's brother said he saw a man dressed in camouflage clothing drag his sister through the carport next to the home and into a wooded area behind it. A small puddle of blood was later discovered near the carport.
Local and state law enforcement authorities coordinated a massive search behind Bobo's home. Investigators found items that belonged to her, but nothing to suggest where she was taken.
The location where Bobo's skull was ultimately found is near a home that Shayne Austin had moved into just two days before Bobo disappeared. Austin was initially granted immunity in the case in exchange for his help, but prosecutors later revoked that agreement, the Tennessean reported. He has not been arrested.
Zachary Adams and Autry have both entered not guilty pleas in the case.
If convicted of first-degree murder, the two each face a mandatory life prison sentence or the death penalty.
John Adams, who remains jailed without bond Thursday, could face up to 20 years in jail if convicted of the tampering with evidence charge.
Authorities are asking anyone with any additional information in the case to contact the Tennessee Bureau of Investigation at 615-744-4000.
Like Us On Facebook |

Follow Us On Twitter |

Contact The Author
BEFORE YOU GO