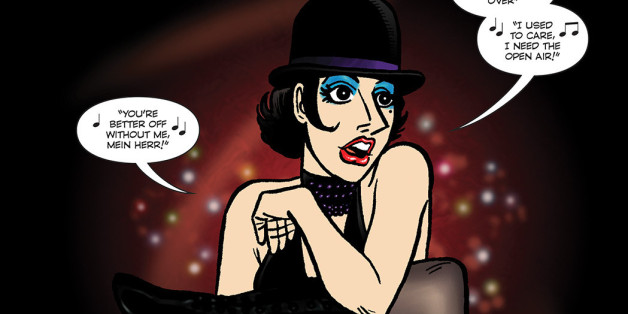 The legendary Liza Minnelli got animated for a new comic book.
The life of the stage and screen icon is the focus of Female Force: Liza Minnelli, which was released this week, featuring text by Michael L. Frizell and illustrations by Rafael Cordeiro.
Calling the creative process "a unique experience," Cordeiro told The Huffington Post in an email statement, "A biography is a challenge for any artist, because you have to delve into someone else's life, interpret it and bring those memories back through graphical representations. This task is even more challenging when you're speaking about a person as legendary as Liza Minnelli."
PHOTO GALLERY
"Female Force: Liza Minnelli"
Writer Frizell, who has acting experience of his own, added, "She is a singular talent whose body of work is unmatched in musical theater. Her powerful stage presence and talent are things I hoped to capture while writing the book."
Bluewater Productions, which created the book, previously produced similar titles based on gay icons like Barbra Streisand and Madonna. Publisher Darren G. Davis said Minnelli was a great addition as his team aims "to showcase the strong women in today's society that have inspired generations and shaped the culture of today."
You can purchase Female Force: Liza Minnelli on iTunes here, or in a physical print edition here.