Rio de Janeiro's iconic Christ the Redeemer statue got a makeover to honor climate activism as the UN's Climate Summit approaches on Tuesday.
Typically stark grey, the 98-foot Christ statue glowed green above Rio in solidarity with the Sunday People's Climate March as a warning of the dangers climate change poses.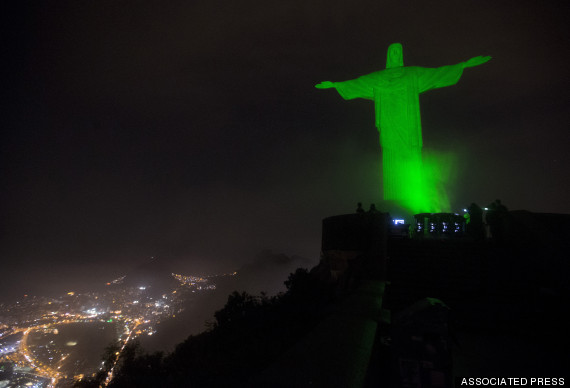 The statue has already had a colorful month, as just a week prior it was illuminated yellow to bring awareness to human trafficking in Brazil. In July it alternated blue and red hues for the Argentina and Germany teams during the World Cup games.
With its green shading, Christ the Redeemer joins a prominent religious voice in the climate action community which will be out in full force at Sunday's march to call attention to the moral imperative to care for the earth.
BEFORE YOU GO
PHOTO GALLERY
Closer To God: Religious Architecture and Sacred Spaces