If you're looking to lose 20 pounds, the top thing that health and nutrition expert Joy Bauer says to cut out of your diet is soda. If you still need your bubbly fix, replacing soda with naturally flavored seltzer water and adding a shot of 100% fruit juice is a healthier alternative. Instead of starting your morning with a breakfast pastry full of refined sugar, which will cause you to crash mid-morning and crave more sweets, eat a protein rich meal, such as eggs or greek yogurt with some fruit. Incorporating produce with every meal that you have will also help to fill you up without filling you out!
For more of Joy's expert health and nutrition tips, view the slideshow below:
PHOTO GALLERY
Joy Bauer's Top Tips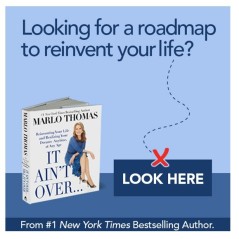 Add Marlo On Facebook:
Follow Marlo on Twitter:
Sign up to receive my email newsletter each week - It will keep you up-to-date on upcoming articles, Mondays with Marlo guests, videos, and more!