This combination of two photographs shows a 1932 image of the Crooked Minaret mosque next to a Yazidi shrine in Mosul, northern Iraq, from the Library of Congress, and the same site, without the shrine, on June 8, 2009. (Library of Congress/AP)
In June 2014, Islamic State militants launched a lightning offensive in Iraq. Just four days into their campaign, they captured the country's second largest city, Mosul, taking over roads, banks, courts, schools and hospitals. The group issued religious decrees governing daily life according to a rigid interpretation of Islamic law. Many of the city's Shiites were persecuted or forced to flee and their iconic shrines and landmarks were destroyed.
Since its capture, Mosul has become a symbol of the hardships people face living under the Islamic Sate. The Associated Press has taken a look back at the city in a different -- more peaceful -- time. The agency collected dozens of photographs, which were housed at the Library of Congress and taken in the autumn of 1932 by staff from the American Colony Photo Department, and contrasted them with images of Mosul from today.
In the photo from 1932 above, the AP writes, "the Crooked Minaret towers over a street in central Mosul, adjacent to a Yazidi shrine. The shrine was gone long before militants overtook the city, but it reveals a time when different religious faiths could coexist here."
See the AP's photo comparisons below:
BEFORE: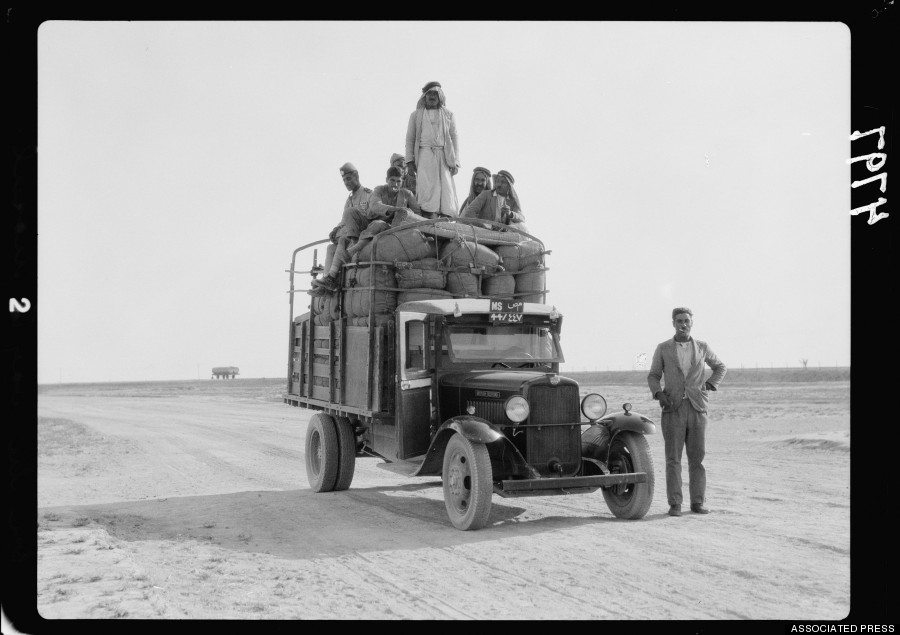 Men pause on a lorry on the road to Mosul, northern Iraq, 1932. (AP Photo/American Colony Photo Department via Library of Congress)
AFTER: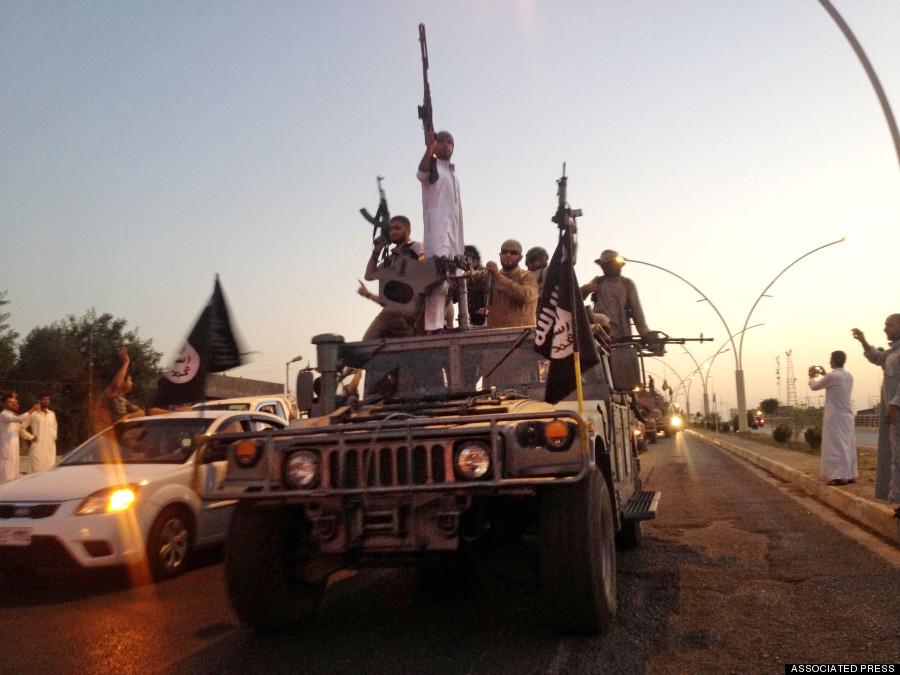 In this file photo taken Monday, June 23, 2014, fighters from the Islamic State parade in a commandeered Iraqi security forces armored vehicle down a main road in the northern city of Mosul, Iraq. (AP Photo)
BEFORE: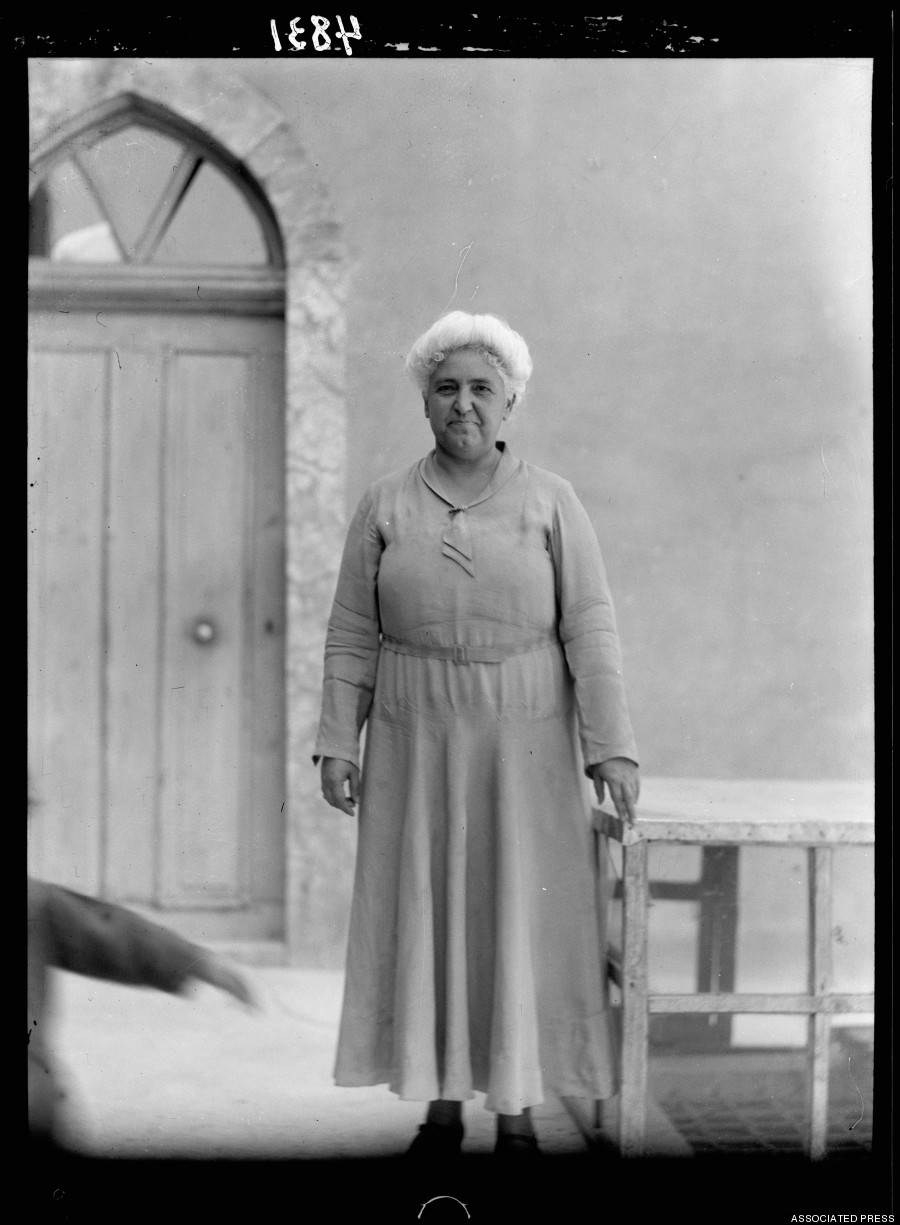 A 1932 image of Lady Surrma of the Assyrian community posing for a portrait in Mosul, northern Iraq. (AP Photo/American Colony Photo Department via Library of Congress)
AFTER: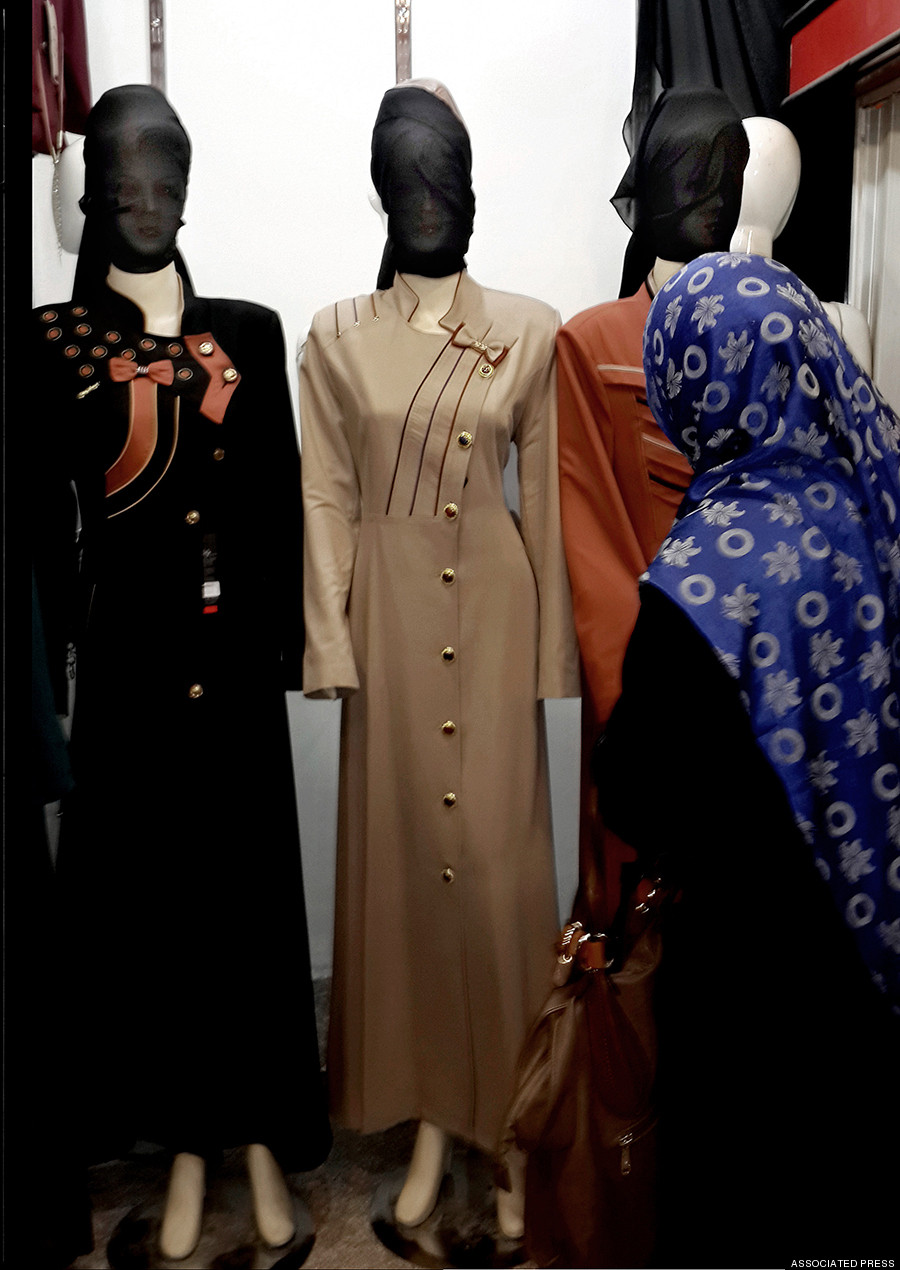 An Iraqi woman looking at a shop display in central Mosul after the Islamic State ordered clothes shop owners to cover the faces of the mannequins on Monday, July 21, 2014. (AP Photo)
BEFORE: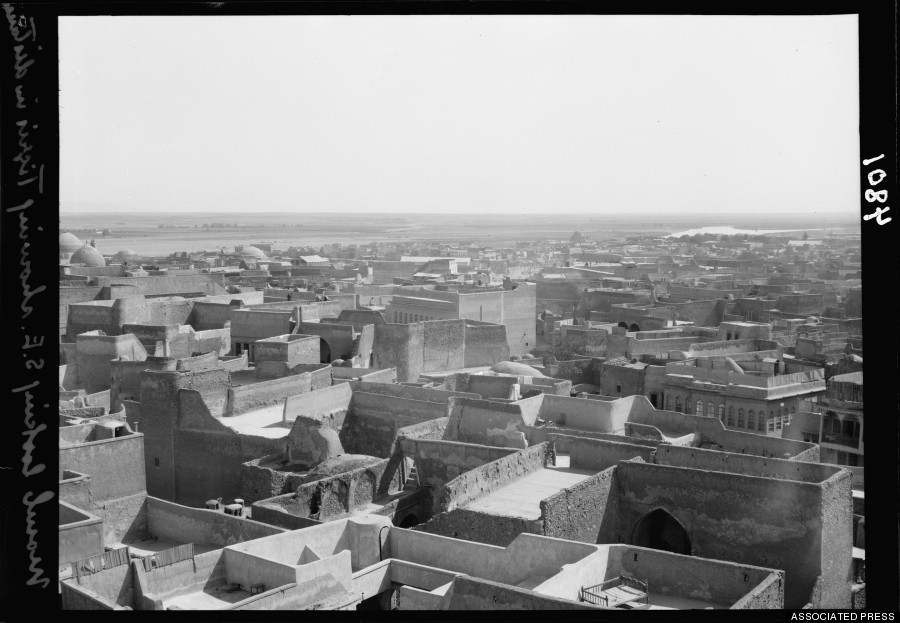 In this undated handout photo provided by the Library of Congress taken during the autumn of 1932, the Tigris River stretches out in the distance as seen from Mosul, northern Iraq. (AP Photo/American Colony Photo Department via Library of Congress)
AFTER: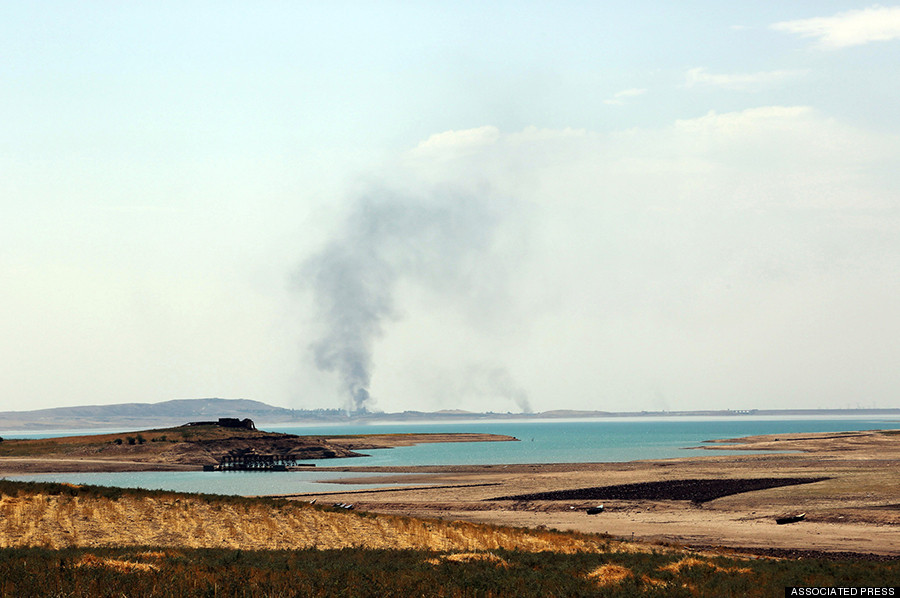 File photo of smoke rising during airstrikes targeting Islamic State militants at the Mosul Dam on Monday, Aug. 18, 2014. (AP Photo)
BEFORE: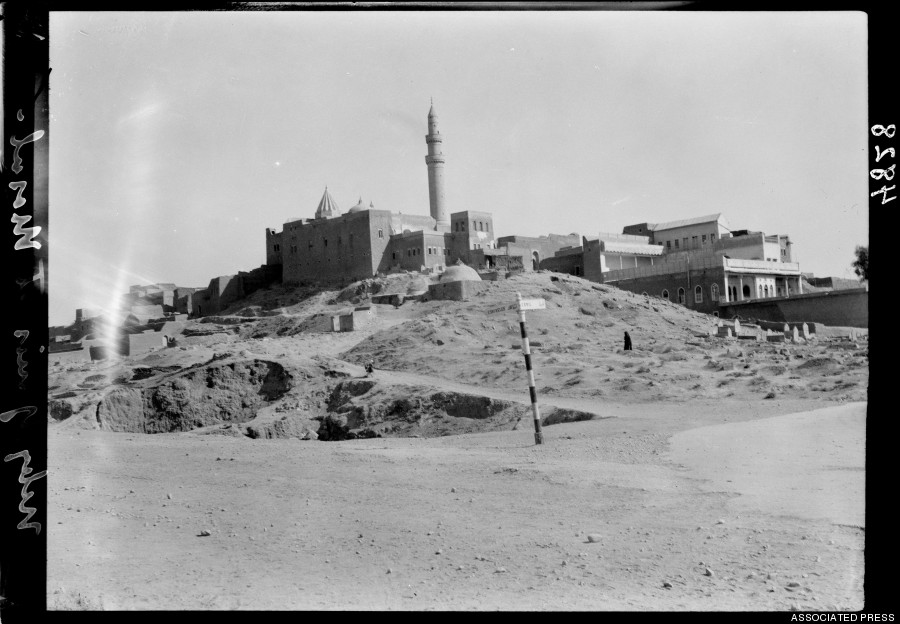 A 1932 image of Nebi Yunis, the tomb of the prophet Jonah, in Mosul, northern Iraq. (AP Photo/American Colony Photo Department via Library of Congress)
AFTER: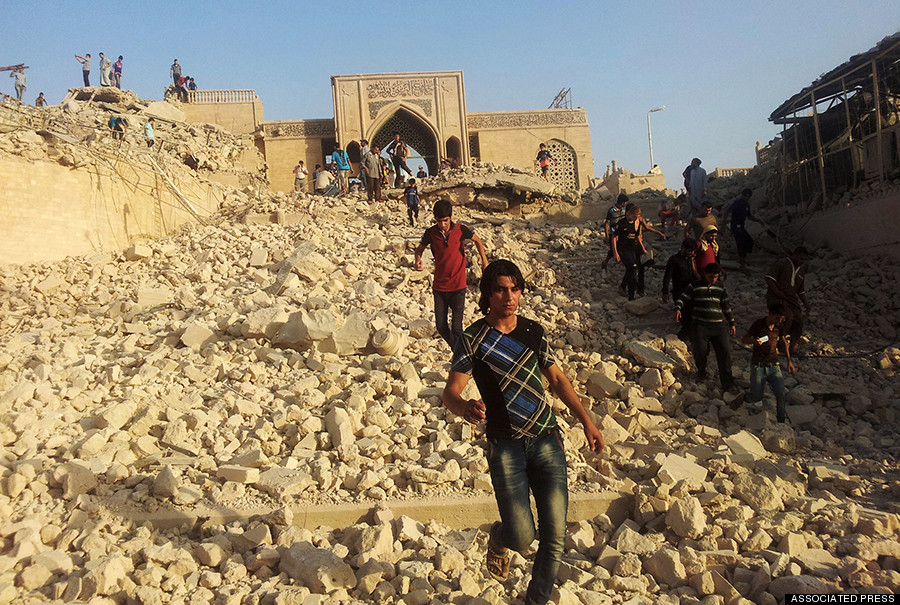 Iraqis walk in the rubble of the revered Muslim shrine after it was was destroyed on Thursday, July 24, 2014, by militants who overran the city in June and imposed their harsh interpretation of Islamic law. (AP Photo)
BEFORE: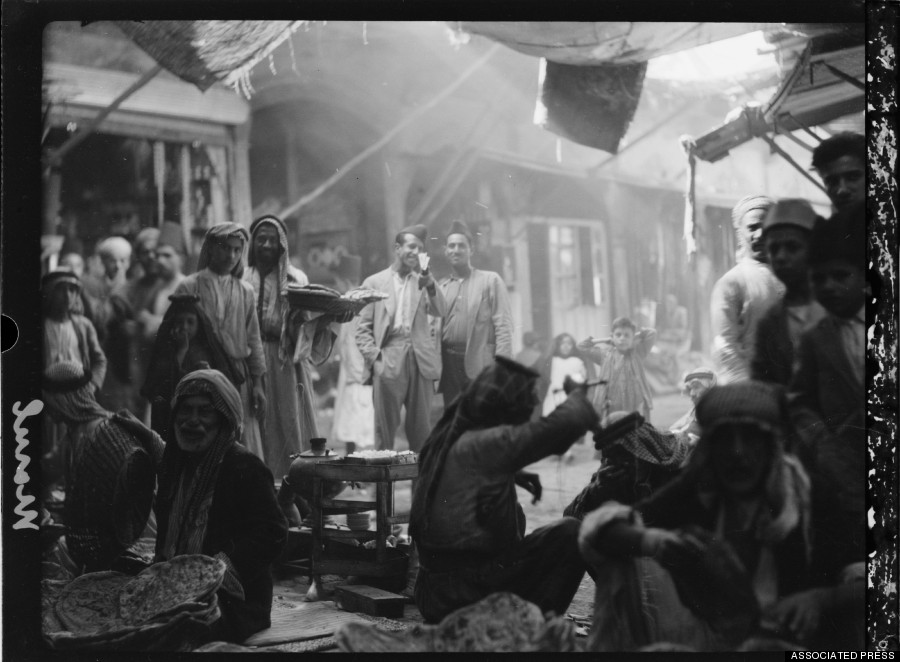 In this undated handout photo provided by the Library of Congress taken during the autumn of 1932, Iraqis pause in the market in Mosul, northern Iraq. (AP Photo/American Colony Photo Department via Library of Congress)
AFTER: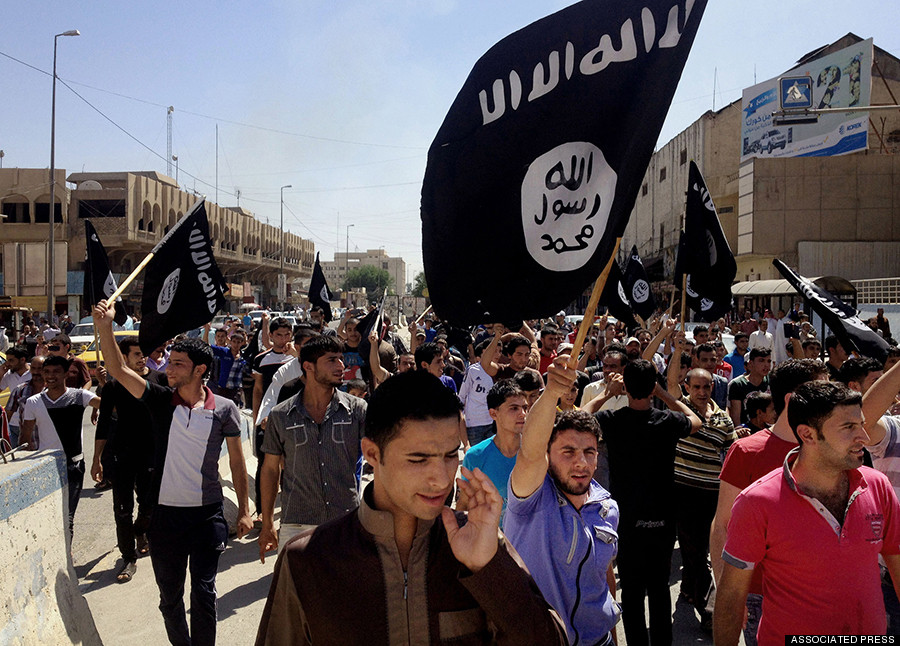 Demonstrators chanting pro-Islamic State slogans as they carry the group's flags in front of the provincial government headquarters in Mosul on Monday, June 16, 2014. (AP Photo)
BEFORE YOU GO
PHOTO GALLERY
Mosul Then And Now