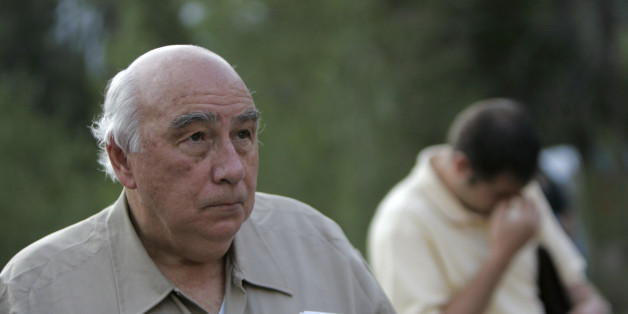 Robert Murray, the outspoken chief executive officer of Murray Energy Corporation, compared the White House to the "Gestapo" and said that he is so worried about the reaction to his opinions on environmental regulations that he has hired former CIA agents as security, according to a report from the Pittsburgh Post-Gazette.
"They're trying to silence me, but I won't be silenced," he said, according to the Post-Gazette. "They use the power of the government to silence me, but that won't happen."
Murray spoke at the Platts Coal Marketing Days conference in Pittsburgh on Monday, where he blasted the "insane, regal Administration of King Obama" for trying to "shut down the coal industry." Greenwire obtained a copy of Murray's prepared remarks, which it posted in full online.
"The regulations issued by the Obama EPA alone in the past 5 years total 25 million words on 25,000 pages," he said, according to the prepared remarks. "This is 38 times the length of our Holy Bible!"
"In the late 1980s, environmental alarmists and liberal politicians and elitists attempted to scare us with the terrible consequences of 'acid rain,'" said Murray. "Today, their platform is 'global warming.'" Murray went on to state that "global warming ceased in the late 1990s" and that "the earth has been cooling" for the last 17 years.
Murray Energy is the largest underground coal mining company in the U.S., and it has sued the Environmental Protection Agency to block new rules limiting emissions from coal-fired power plants.
Murray has been a major supporter of Republican candidates, hosting a fundraiser for Texas Gov. Rick Perry in 2011 and directing money to other candidates through the company's political action committee. The company has also been accused of coercing employees to donate to Republican candidates, which has been the subject of a complaint to the Federal Elections Commission from the group Citizens for Responsibility and Ethics in Washington.
BEFORE YOU GO
PHOTO GALLERY
Obama Pointing Fingers