And you thought Doritos Locos Tacos were addictive.
On Monday, authorities in Colorado announced they'd shut down a meth taco sales operation in the Denver area, detailing charges against the 17-person drug ring they say imported the substance from Mexico in the floor of a Mini Cooper.
Agents relied on information gleaned from five wiretaps over five weeks and pulled 55 pounds of methamphetamine off the streets, worth an estimated $750,000, The Colorado Attorney General's Office said in a statement.
Dealers peddled the drug out of a taco truck just west of downtown Denver. Attorney General John Suthers described the truck as a "brazen" operation, where "customers could literally walk up ... and order a side of meth with their taco."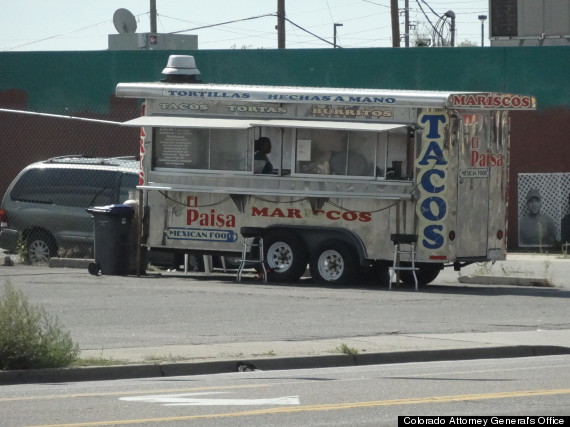 The meth taco truck in question, located at 8th and Federal in Denver.
Juan Carlos Gonzalez, 37, stands accused of running the organization. Police say he received the drugs from Oscar Ruvalcaba, 28, who drove the Mini Cooper packed with meth into the state from Mexico and California.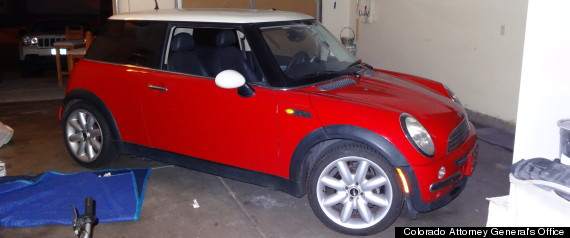 The Mini Cooper authorities claim was used to transport meth to Denver from Mexico.
Once the drugs arrived in Denver, police say Gonzalez would distribute them to his aunts, Monica Gonzalez and Luz Gonzalez, to sell in the area.
DEA Special Agent in Charge Barbra M. Roach added that, in addition to the "record
amounts" of methamphetamine, guns and money were also seized.
All but two of the ring's 17 members have been arrested and face 64 different charges, varying from racketeering to distribution of a controlled substance.
BEFORE YOU GO
PHOTO GALLERY
Horrors of methamphetamines