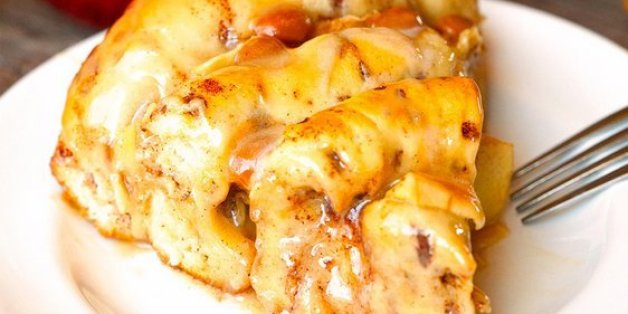 If you love pie and you love cinnamon rolls, you're going to just die with happiness when you see what we've got in store for you today. Folks, it's a cinnamon roll that's ALSO a pie. We've all seen enormous cinnamon rolls a la Cinnabon. Well, those have got nothing on this recipe right here. We found you a cinnamon roll that's baked into a pie plate which means it's even bigger than your face.
And, you get to eat it -- for breakfast.
In the land of bigger is better -- yes, we're talking about America where burritos the size of newborn babies exist -- the cinnamon roll pie was just a matter of time. And boy are we happy that it happened during our time. We present to you, or rather food blogger Deliciously Yum presents to you, the Caramel Apple Cinnamon Roll Pie. Take a look at this beautiful creation.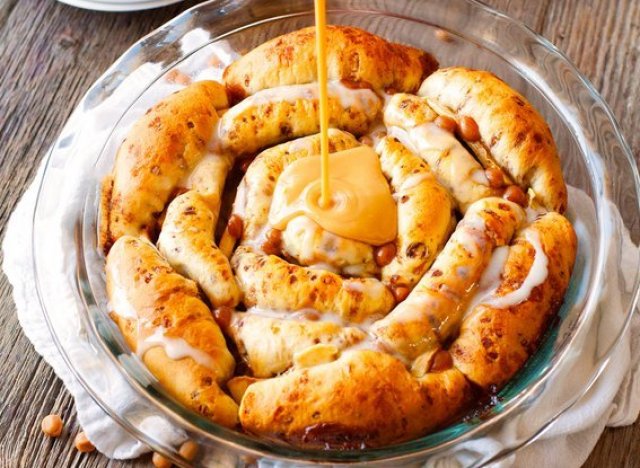 Deliciously Yum
Glorious, right?
Collect yourselves for a moment so we can walk you through this holiest of holy breakfast pastries. First, this recipe uses only three ingredients so anyone can make it. (And everyone should.) Second, it takes less than a half hour to make. Third, it also has baked apples and caramel in it. And forth, IT'S A GIANT CINNAMON ROLL THE SIZE OF YOUR ENTIRE HEAD. Go make it, the recipe is right over here.
Want to read more from HuffPost Taste? Follow us on Twitter, Facebook, Pinterest and Tumblr.
BEFORE YOU GO
PHOTO GALLERY
Cinnamon Rolls And Sticky Buns