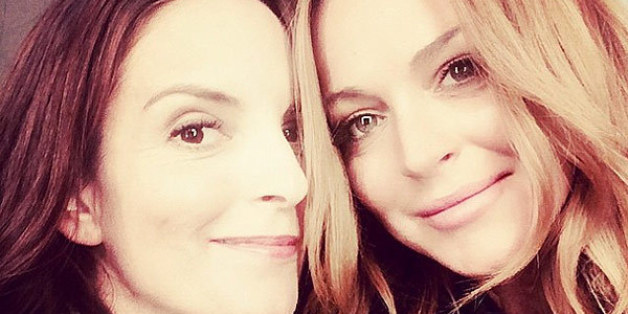 When "Mean Girls" celebrated its 10th anniversary this past April, Lindsay Lohan was the only cast member who "wasn't available to comment" when the The New York Times ran an article on the film's enduring popularity.
While the 28-year-old's lack of participation in the piece would suggest she was trying to distance herself from her star-making role, Lohan, in fact, is game for an official "Mean Girls" sequel. She's actually got it all mapped out, and it can't be any worse than the ABC Family sequel "Mean Girls 2."
Lohan told Time Out London, "People really love the movie: how do you top that? I was with Tina Fey ['Mean Girls' writer] the other day and I said we should do another 'Mean Girls,' like an older version where they're all housewives and they're all cheating. That would be really funny. I'll harass Tina to write it."
Don't hold your breath over that one.
BEFORE YOU GO
PHOTO GALLERY
Lindsay Lohan