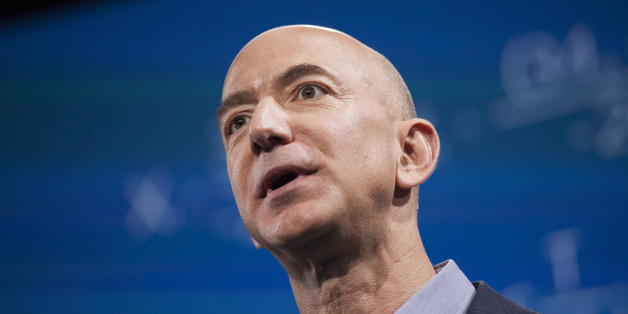 Washington Post owner Jeff Bezos will make significant cuts to its retirement plans for both union and nonunion employees, the newspaper said in a letter to staffers on Tuesday.
From the Post's report on the cuts, which slash medical and pension plans for staffers:
The changes will hit hardest at employees hired before 2009 who could plan on receiving pension payments based on their income and years of service. Each of those employees could see scores — or hundreds — of thousands of dollars less over the course of a retirement. More recent hires do not have traditional pension plans.

The Post will create a new cash balance plan to replace the pensions for nonunion employees and a separate but similar plan for those covered by the union. Those plans provide employees with a lump sum or annuity when they retire. But they do not guarantee a particular level of retirement payments, thus reducing the risk that Bezos would have to add money to the pension if financial markets plunged.
In place of pensions, the newspaper will introduce a different scheme which ultimately puts less financial stress on Bezos, who bought the post in August 2013 for $250 million.
The benefit cuts are highly reminiscent of Bezos's actions at Amazon, and his reputation for doing anything and everything in order to succeed-- even at the expense of employees. In 2013, the New York Times reported that Bezos had cut company costs at Amazon in 1999 by taking away employees' aspirin.
"Just about the only thing that workers received free was aspirin," the Times wrote. "So the aspirin went."
Over the years, Amazon's harsh work conditions and controversial treatment of employees have been exposed in numerous reports about the "oppressive" nature of management. In 2013, the Financial Times' Sarah O'Connor revealed that the company was actually monitoring employees by tagging them with satellite navigation technology, and an investigation of video surveillance proved that staffers were facing "mental and physical illness."