A Twitter account widely reported as belonging to Iranian President Hassan Rouhani boasts an impressive 258,000 followers and nearly 3,000 tweets. That's pretty ironic, considering Iran has officially blocked the site from its own people for the past five years.
The irony apparently isn't lost on Twitter CEO and former comedian Dick Costolo, who took a moment out of his Thursday to reply to some of Rouhani's recent tweets. The Iranian leader was traveling to New York to give a speech at the United Nations.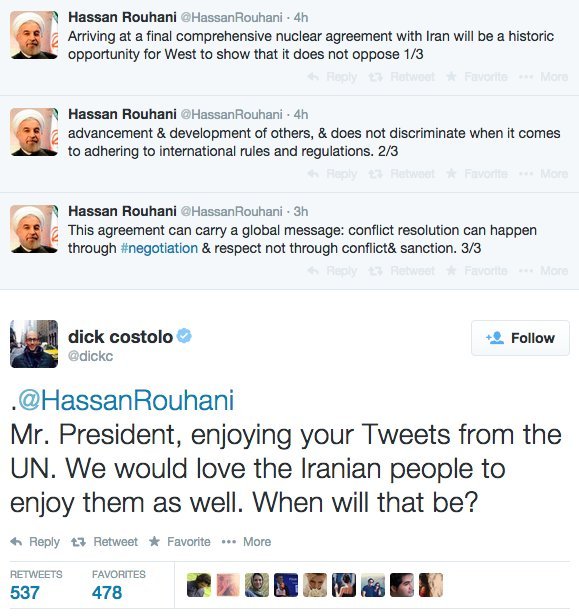 Got 'em.
The ban isn't even working that well, by the way. Iranians have been able to find ways to access forbidden sites like Twitter and Facebook for a while now.