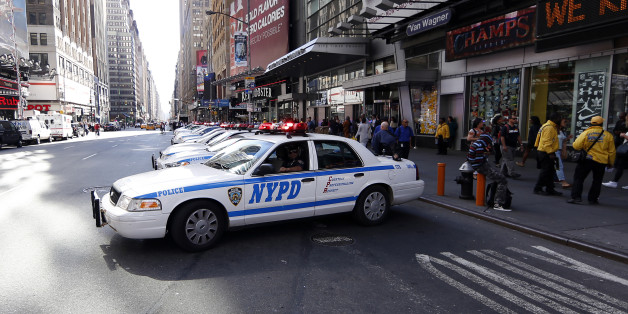 NEW YORK -- The NYPD has repeatedly misreported the number of hate crimes incidents it investigates, a state comptroller's audit released Thursday found.
The report found that in 2010, poor police record-keeping led to the underreporting of 21 potential hate crimes to the state. The audit's release comes as city officials are expressing alarm about a 50 percent spike in bias attacks against Jews and Muslims in New York City.
"Criminal acts involving violence, intimidation and destruction of property based on bias and prejudice cannot be tolerated," Comptroller Thomas DiNapoli said in a statement. "While the NYPD has made a good faith effort to accurately report these insidious crimes, there are several areas where improvements are needed."
The NYPD is required to report hate crimes data to the state, which then compiles data for use in statewide and FBI reports. The comptroller said that accurately collecting the data is critical in understanding and addressing bias crimes.
In 2010 the NYPD's hate crimes task force counted 371 incidents, while only 350 were reported to state police, the audit found. The numbers were also off for 2012, but in the other direction: There were 367 incidents counted in the precincts, but 374 reported to the state.
Despite the NYPD's vaunted Compstat program for crime statistics, moreover, the report states that "when we asked NYPD officials whether they performed any statistical analysis of the reported data for decision-making purposes, we were told that they do not."
In addition to reporting the crimes themselves, the comptroller also faulted the NYPD for the way it tracks training given to officers on investigating hate crimes.
"According to NYPD officials, training records are not maintained by topic, nor are they kept electronically or in a central location," the audit found. Street-level records were no better: "[O]nly two of the ten precincts we visited showed us such records for hate-crimes roll-call training."
In a letter accompanying the audit, NYPD Inspector Terrence Riley acknowledged that changes need to be made, and promised to improve the police force's hate crimes database.
BEFORE YOU GO
PHOTO GALLERY
Capital Punishment Methods