If you're from Detroit, you learn to get used to people talking about your beloved city as if it's in a post-apocalyptic dystopian movie. But the misconception still stings, especially when it comes from The New York Times.
"Even Detroit has restaurants like Slows Bar-B-Q, which are destination restaurants in the middle of urban wastelands," Times columnist David Brooks said in a conversation published Wednesday. It seems like an off-the-cuff remark meant to highlight how cities are becoming better and better places to live, but instead just came out patronizing and plain offensive.
Worse, it's false.
"The man clearly needs to visit before popping off," Deadline Detroit's Alan Stamm retorted.
To be fair, there are pockets of Detroit where there are far more vacant buildings than lived-in ones, and it's one of the city's biggest challenges. And what makes a "wasteland" could be in the eye of the beholder -- to people used to the glitz and crowded streets of New York, an underpopulated rustbelt city is always going to look a little desolate. Across the street from the barbecue restaurant Brooks mentions is the hulking, abandoned train station that often appears alongside stories about Detroit's hardships.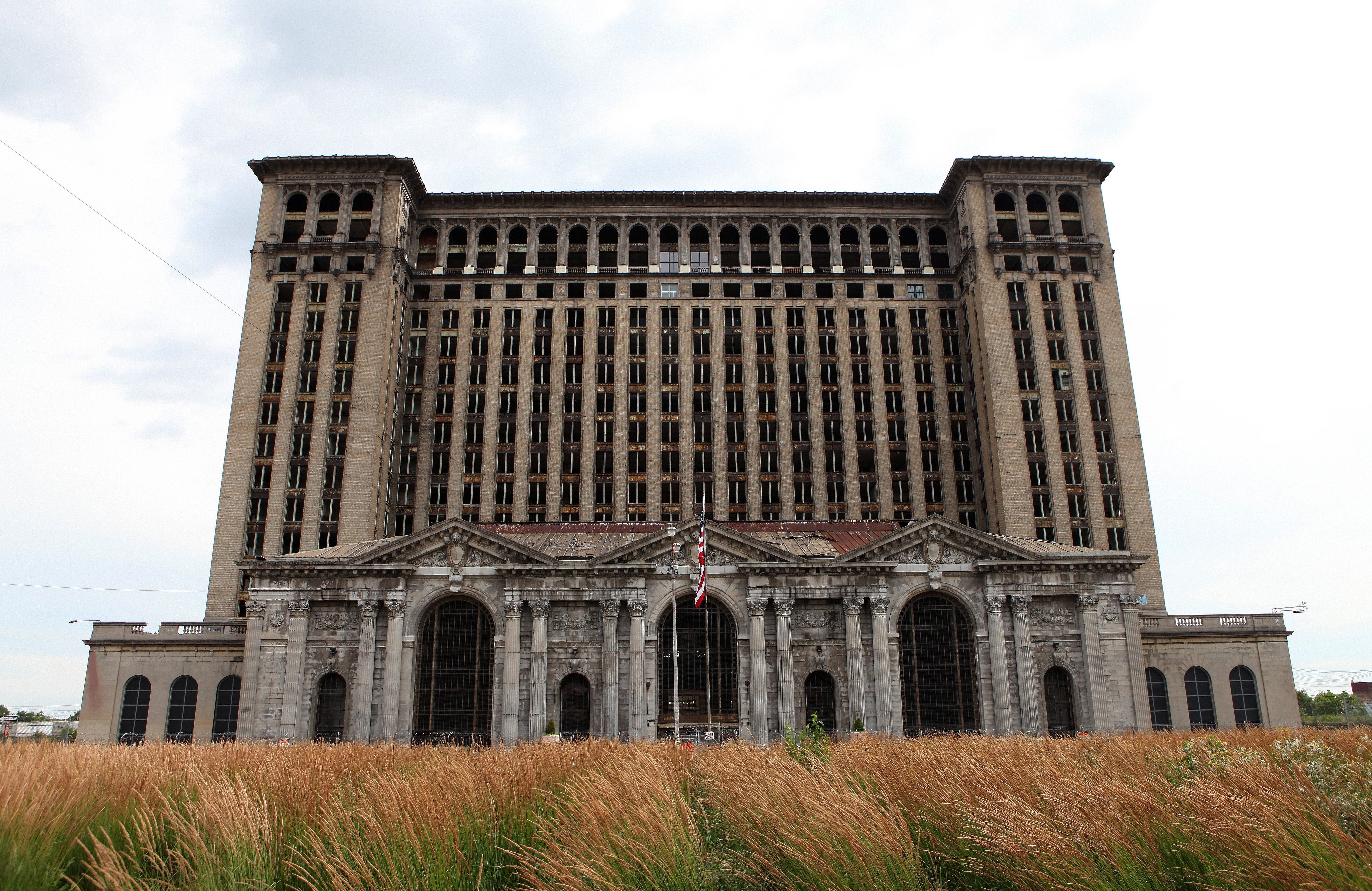 Photo By Raymond Boyd/Getty Images.
But if you dig a little deeper than the popular urban decay photos of Detroit, you'll see a different picture, particularly in the area Brooks seems to have been speaking about. Slows is in Corktown, a neighborhood with a long history and lots of new development. If only the columnist had read his own paper -- in another article, the Times called Corktown a "bright example" of neighborhood rebuilding and a "serious hotbed of new restaurants, bars, hotels and more," not to mention the engaged residents and community organizations.

Here are a few of the reasons Corktown is a vibrant community, and absolutely anything but a wasteland.
Corktown residents live in Detroit's oldest surviving neighborhood, dating back to the mid-1800s.
The area was primarily settled by Irish immigrants, and it still has many of the Victorian homes, painted in bright colors, built in following years.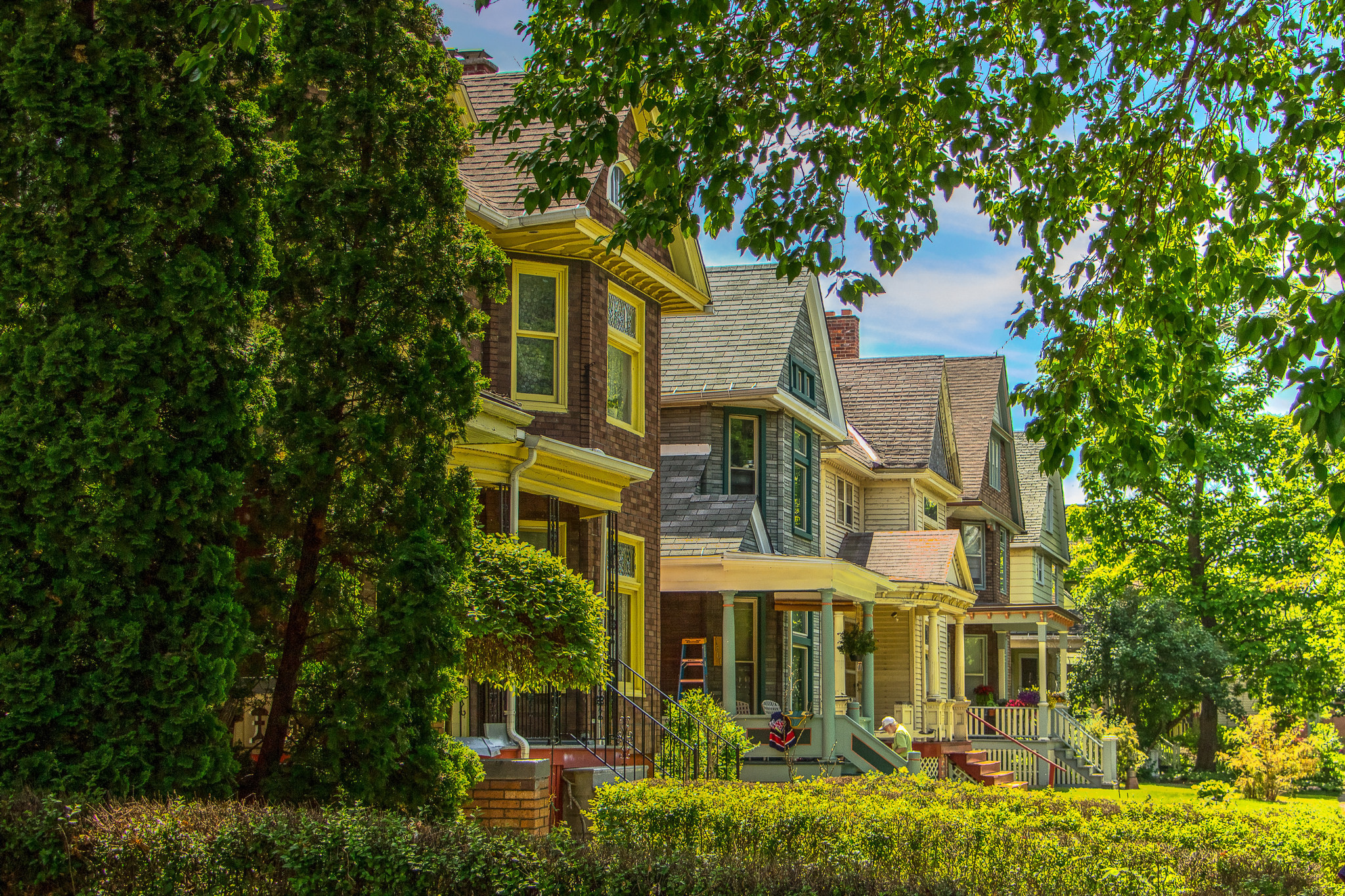 Photo of Corktown homes by Flickr user Diane Piper.
There's a lot more to the Corktown dining scene than Slows.
Though Slows, a barbecue restaurant, deserves the good press it's received over the years, it's far from the only dining and drinking spot on the block, literally, like Astro Coffee a couple doors down. Some of the mainstays in Corktown, like Nemo's or Nancy Whiskey, have been around for decades -- the latter first opened in 1902.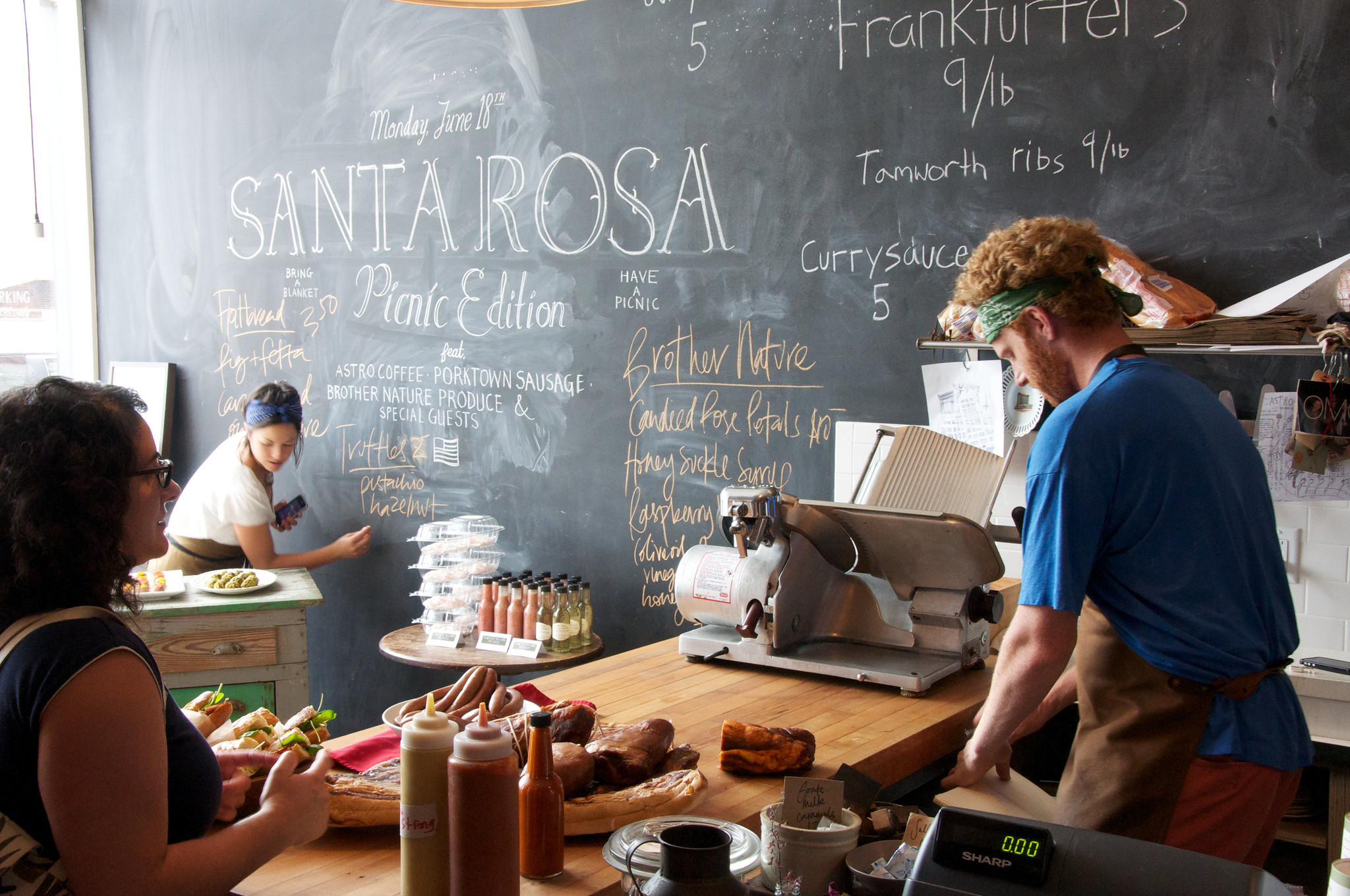 Photo of Astro Coffee by Flickr user Sam Beebe.
And in recent years, new watering holes, from a bagel shop to a late-night Middle Eastern joint, have popped up at a surprising clip for Detroit. Since summer of last year, at least eight new bars and restaurants have opened in a fairly small stretch, so fast that an increasingly walkable entertainment district seemed to appear in the blink of an eye.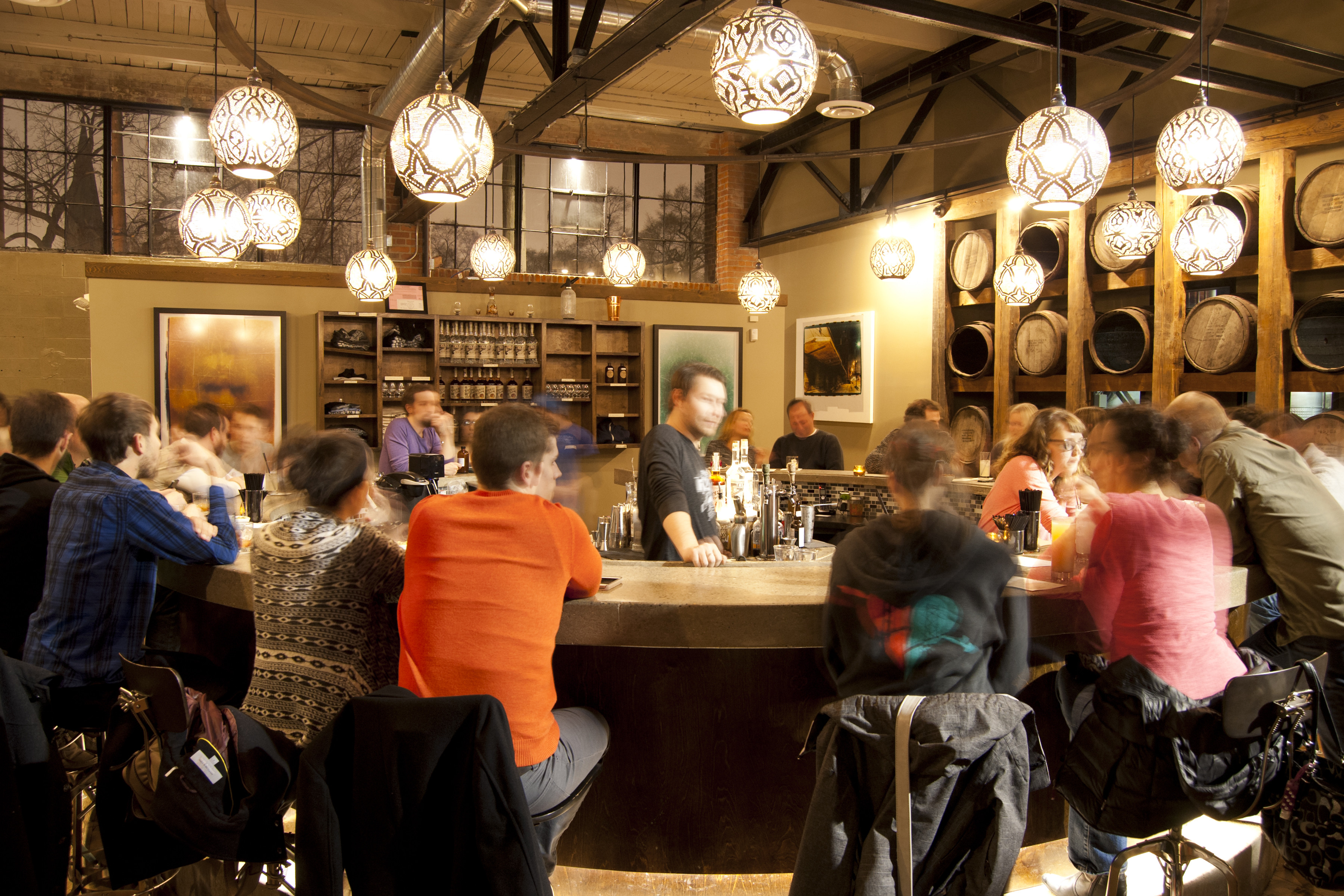 Photo by Nick Azzaro courtesy Two James Spirits.
One of those newish spots is Two James Spirits, where they make their own liquors like the Grass Widow Bourbon and serve them in a tasting room adorned with work from local artists. It's the first distillery in the city since Prohibition, they say.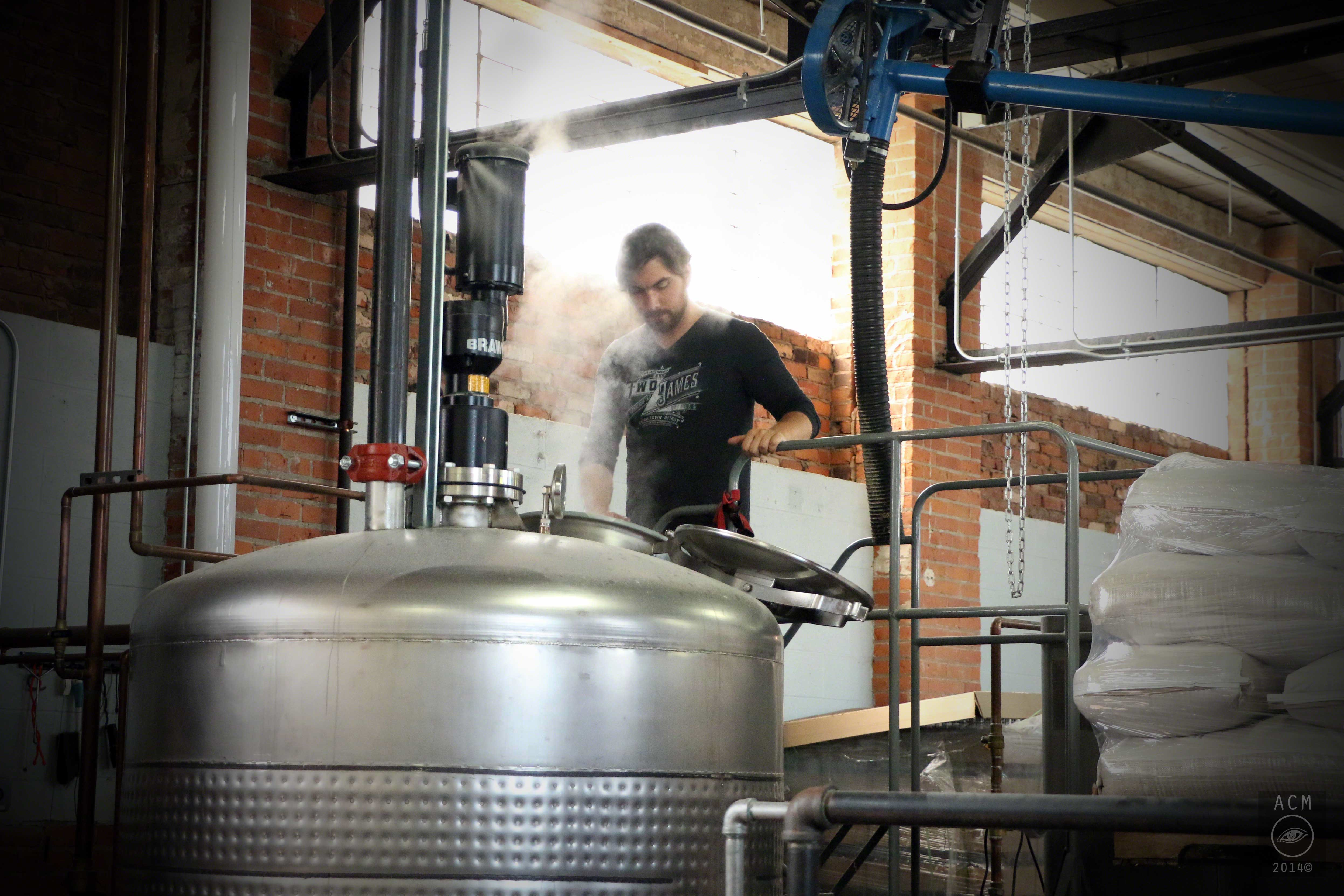 Head distiller Erik Peterson. Photo by Andrea Claire Maio courtesy Two James Spirits.
Where some see decay, others see potential and opportunity for a better Detroit.
Corktown is home to Ponyride, a formerly abandoned warehouse where "socially-conscious artists and entrepreneurs" receive studio space, at intentionally cheap rents, to build, design and create. One of those tenants is the Empowerment Plan, a project started to create sleeping-bag-coat hybrids designed for homeless people. The Empowerment Plan trains and employees homeless women to produce the coats with donated materials -- including byproducts from General Motors that would otherwise be trashed, like former car door insulation.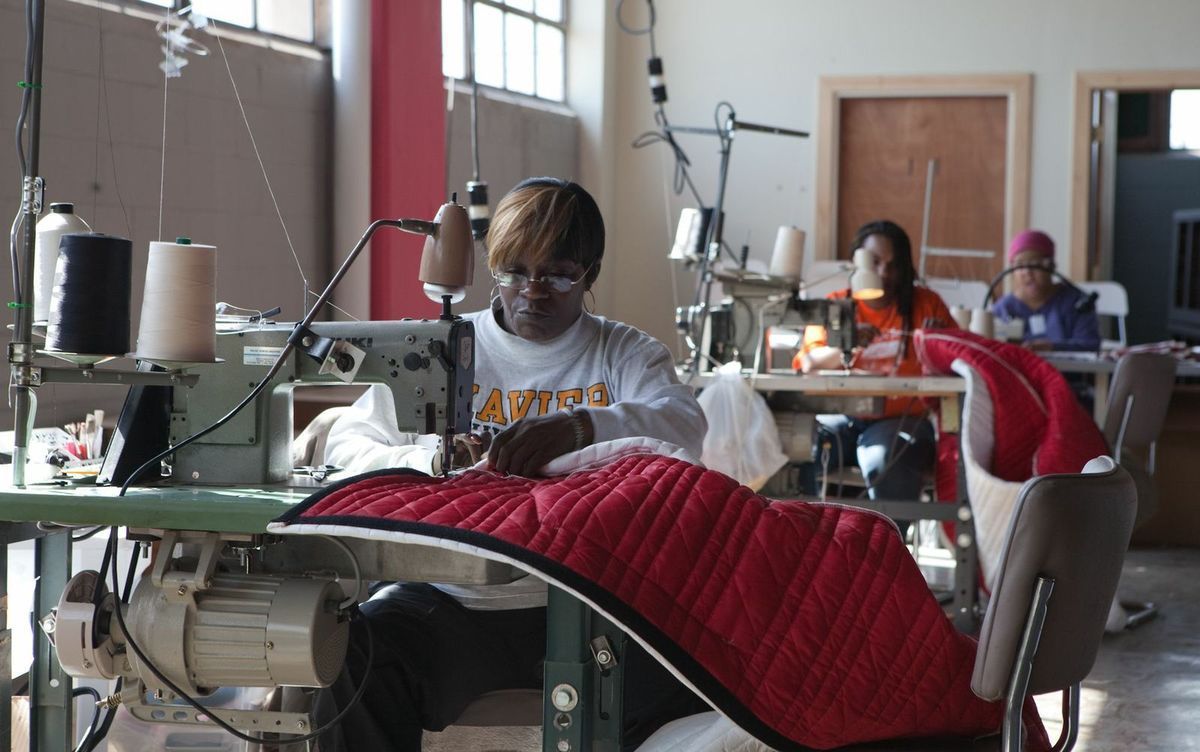 Courtesy The Empowerment Plan.
A new generation of artisans are building on the city's manufacturing legacy, rather than mourning its decline.
Nearby in the building, small firms are making furniture, jewelry, letterpress prints, jeans and more.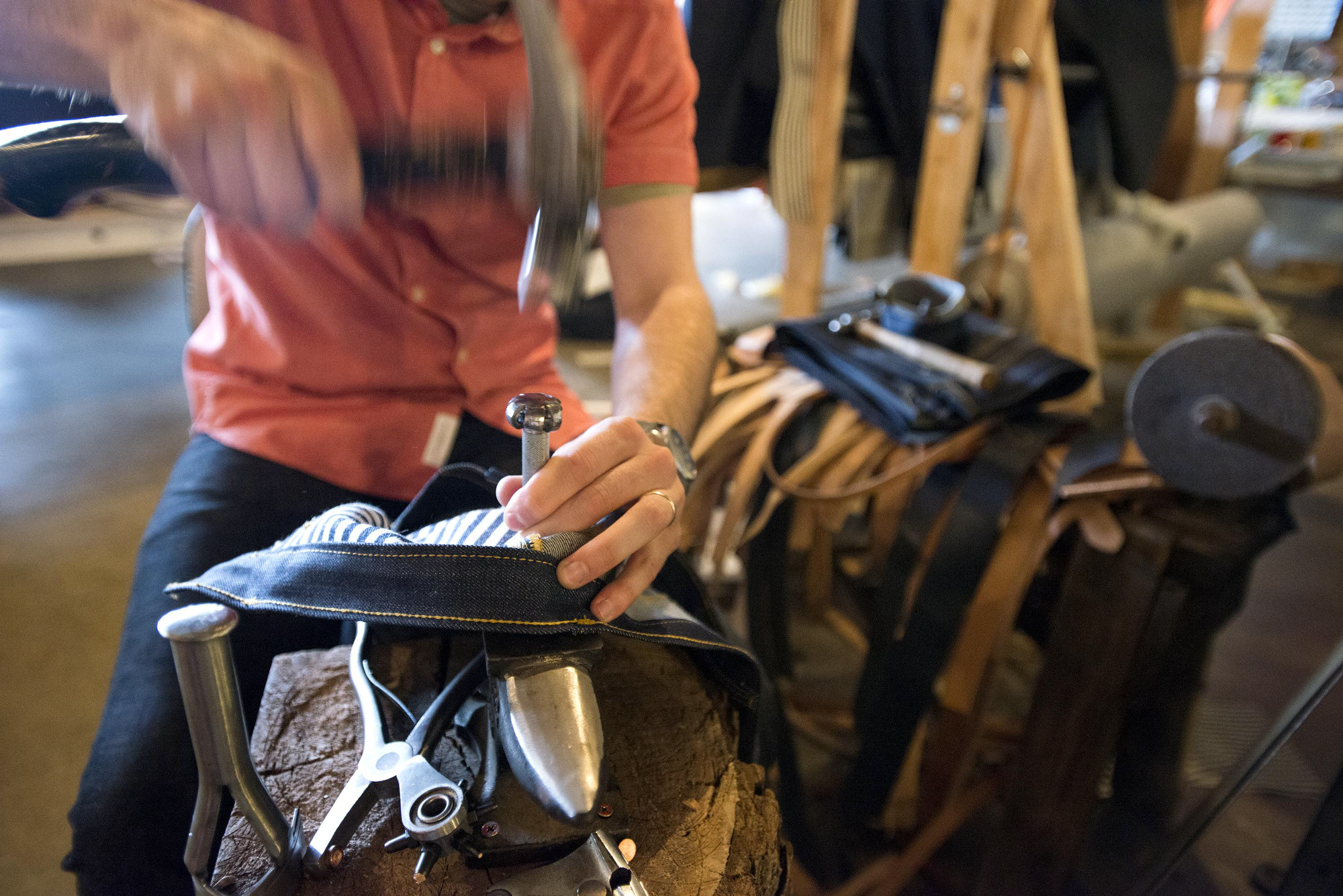 An employee uses a hammer and an anvil to hammer in copper rivets on a pair of denim jeans at Detroit Denim on Wednesday, June 12, 2013. Photo by Ty Wright/Bloomberg via Getty Images.
Corktown is brimming with culture.
Detroit's musical heritage keeps evolving with neighborhood spots like PJ's Lager House, which hosts local and traveling bands most nights of the week; Hello Records, a used record shop where gems are easy to find; and Beehive Recording Company, which records singles for Detroit artists for free.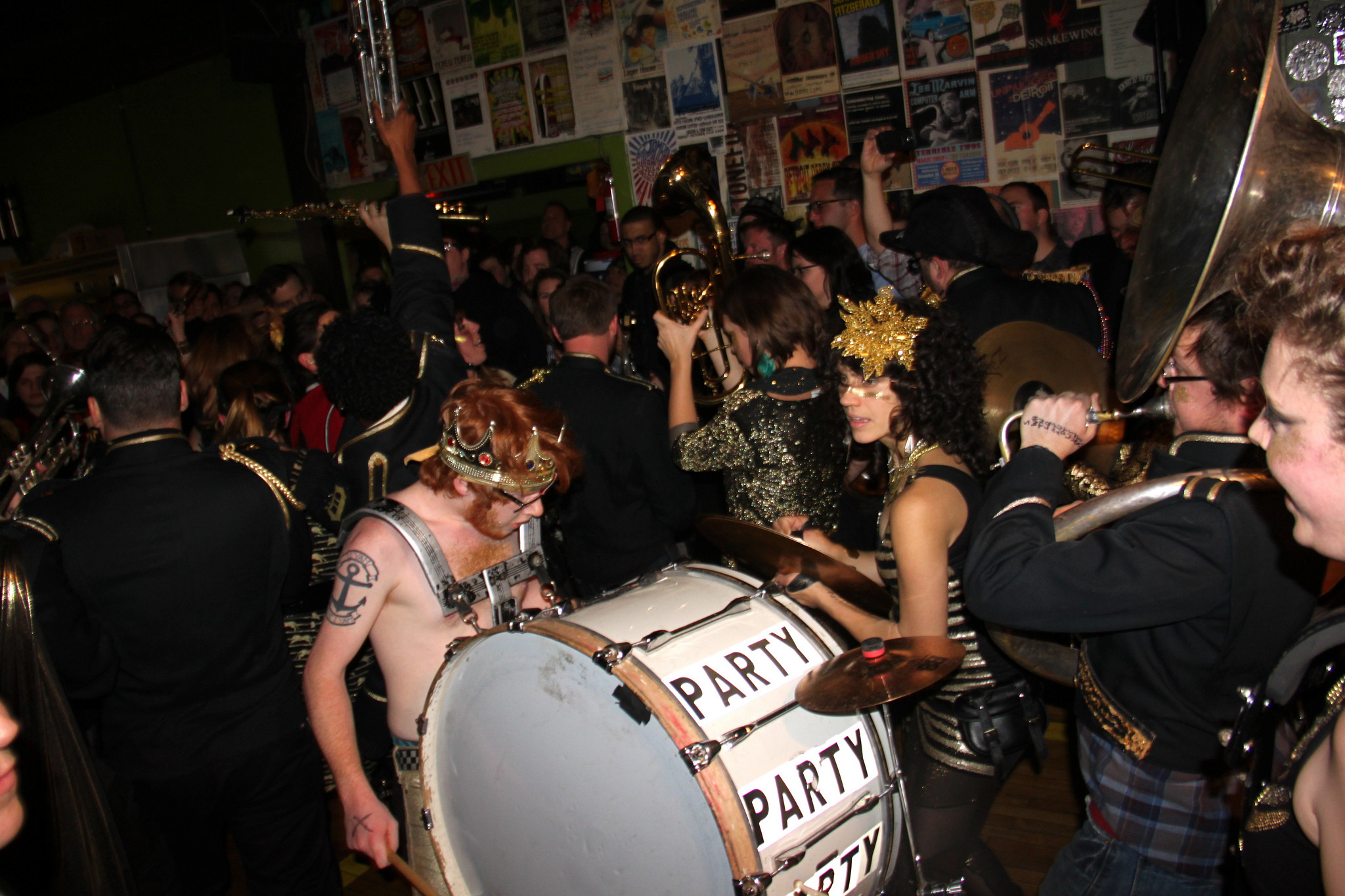 Photo of Detroit Party Marching Band at PJ's Lager House by Flickr user Karen Majewski.
It's not just music -- the neighborhood is also home to John K. King Used & Rare Books, a former glove factory turned into a sprawling, labyrinthine shop and noted as one of the must-see bookstores worldwide.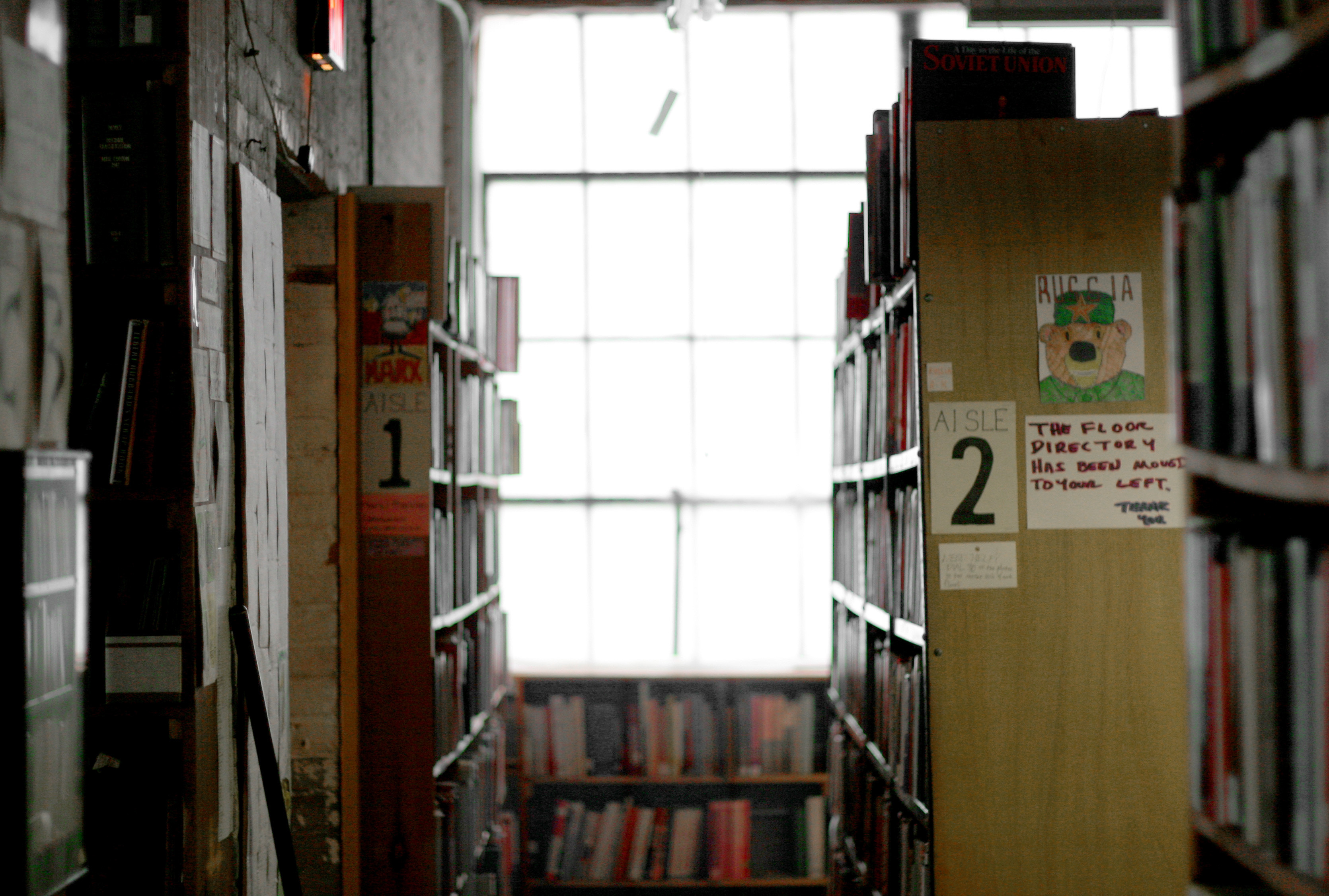 Photo of John K. King Books by Flickr user Dan Epstein.
Over at DittoDitto, the small, curated bookshop is fostering the literary scene in its own way, hosting more than a dozen readings and events, including organizing a citywide art book fair, in the few short months it's been open.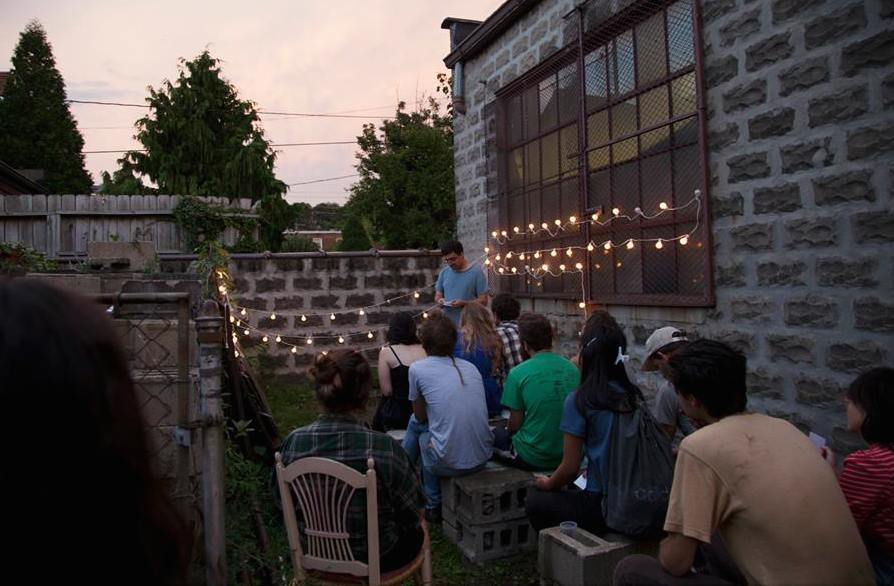 Poetry reading by Gregory Laynor organized by Dittoditto and INCA, photo by Alejandra Salinas and Aeron Bergman.
Local history is preserved -- and vacant land given life -- by a dedicated crew of volunteers.
Corktown used to be home to Tiger Stadium, where the Detroit baseball team would play and fans would fill the nearby bars since the stadium opened in the early 1900s. A decade after the Tigers left for the new Comerica Park, the empty stadium was completely razed in 2008 and 2009, despite a bitter fight by preservationists. The land has been left vacant as the city continually makes and changes plans for development.
Before..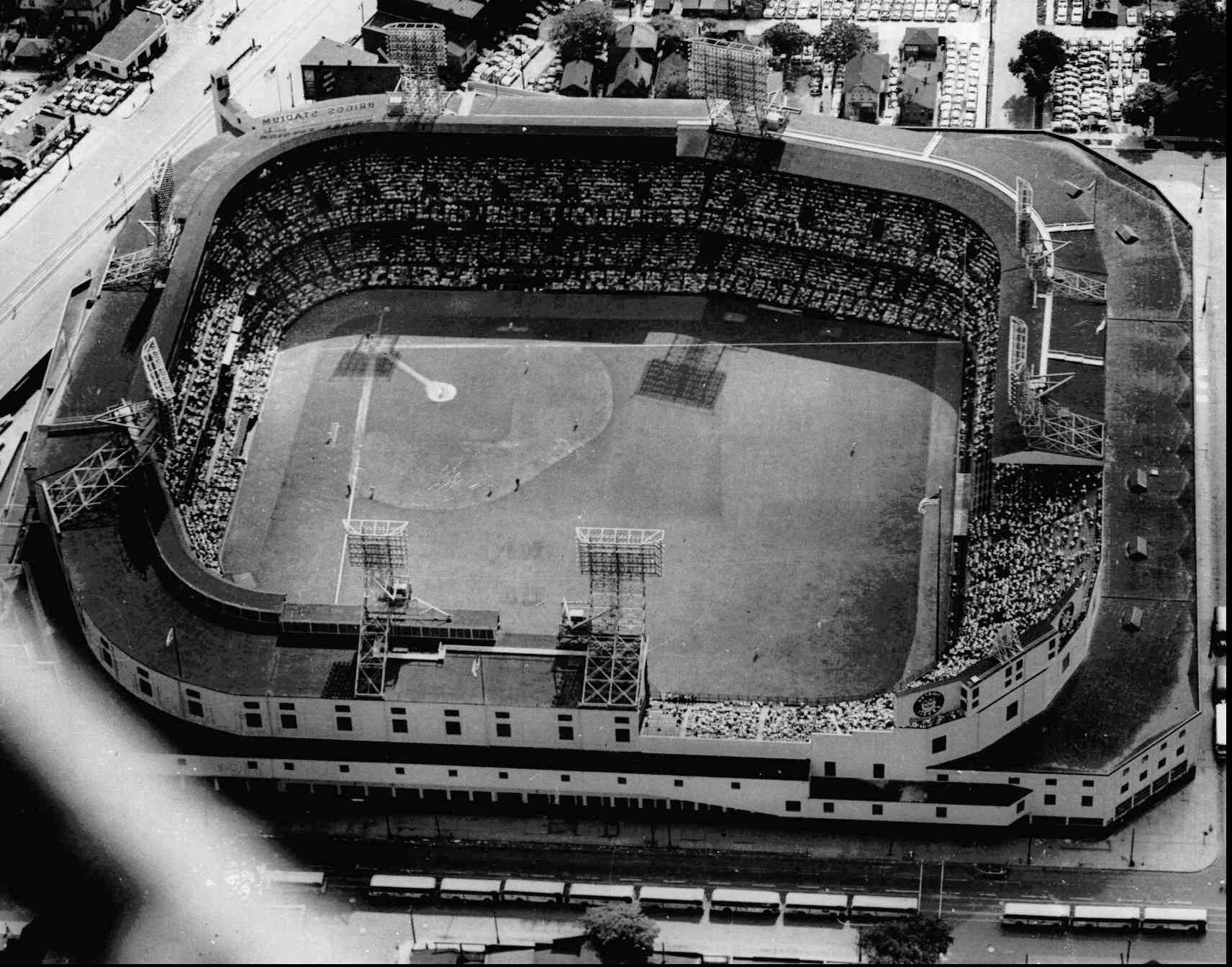 This is a July 6, 1951 photo of Briggs Stadium in Detroit, Mich. AP Photo.
After.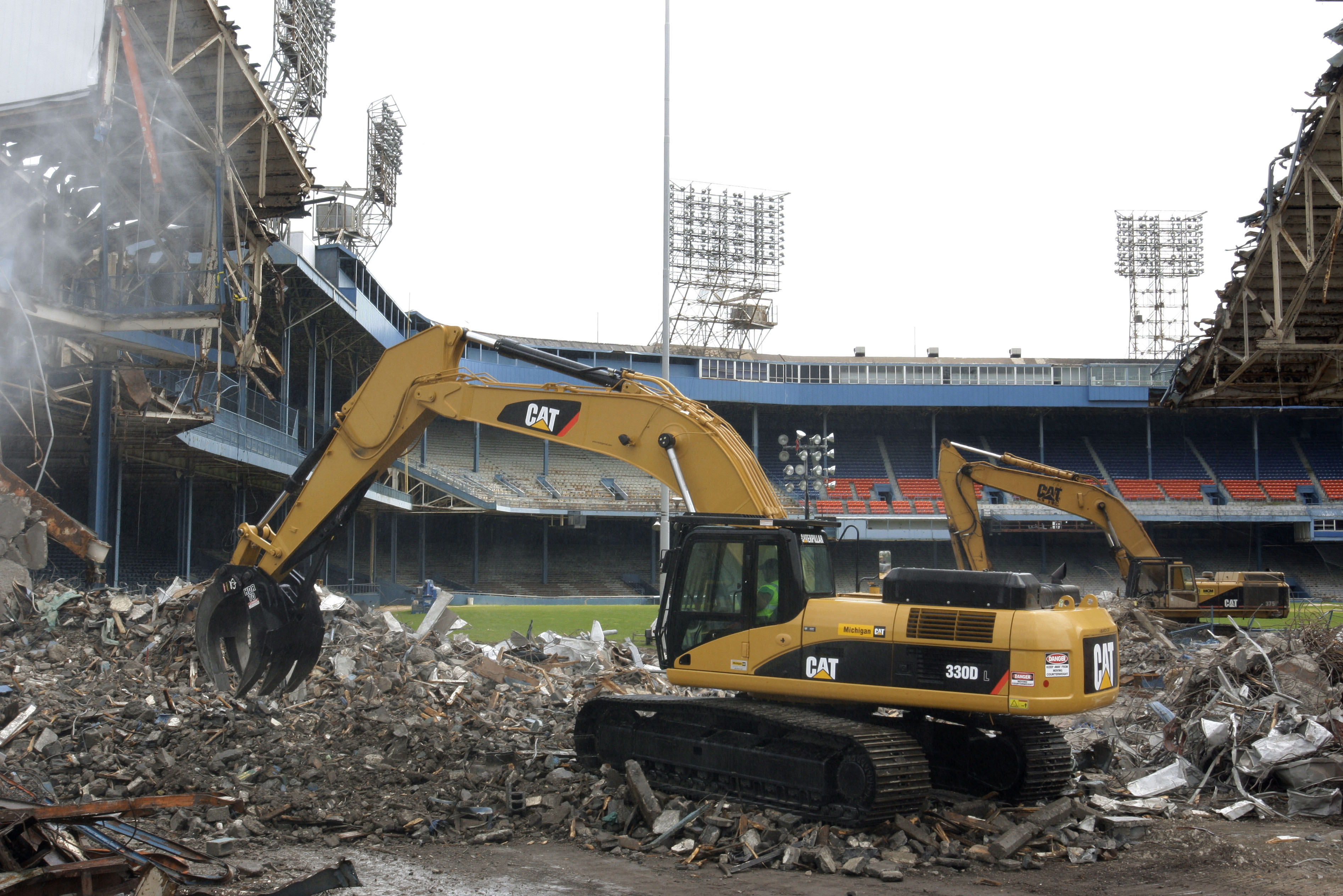 In this July 16, 2008, file photo, Demolition continues on Tiger Stadium in Detroit, Wednesday, July 16, 2008. AP Photo by Paul Sancya.
But, in true Detroit spirit, a group of baseball enthusiasts took it upon themselves to clean up the overgrown and littered site, and the all-volunteer community group Navin Field Grounds Crew has been maintaining the baseball diamond ever since. Kids play catch, historic baseball teams face each other in 1800s gear, and a couple has even gotten married there.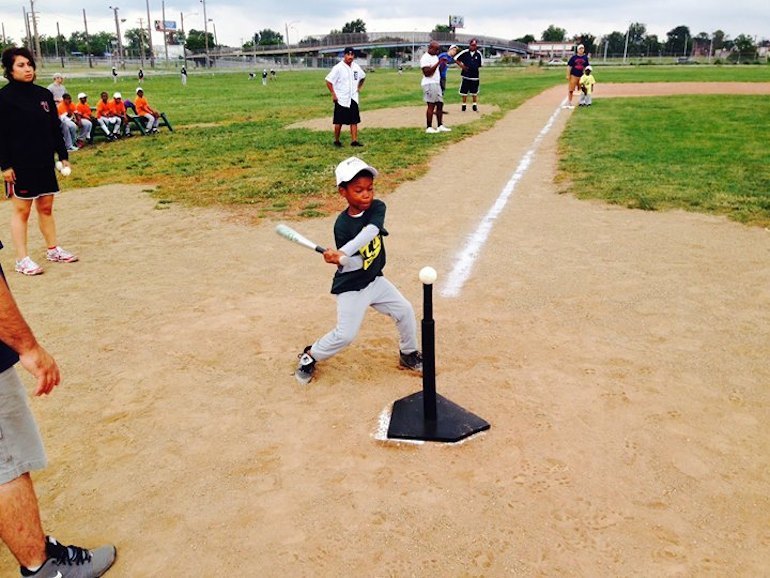 Photo courtesy Navin Field Grounds Crew.
In a struggling city, organizations step up to help out the community.
One nonprofit in Corktown is working to combat one of the biggest problems in Detroit: lack of education. At Mercy Education Project, volunteers tutor girls from grade school through high school to keep them on the path to graduation and later success. Program staff members also advocate for the girls at school when necessary, do college prep, hold sessions on everything from self-esteem to health, and give the girls the chance to meet professional women in the fields that interest them. At the same time, MEP offers a GED program for women, often single mothers, and sometimes the mothers of the same children being tutored -- multiple generations striving to make better lives for themselves.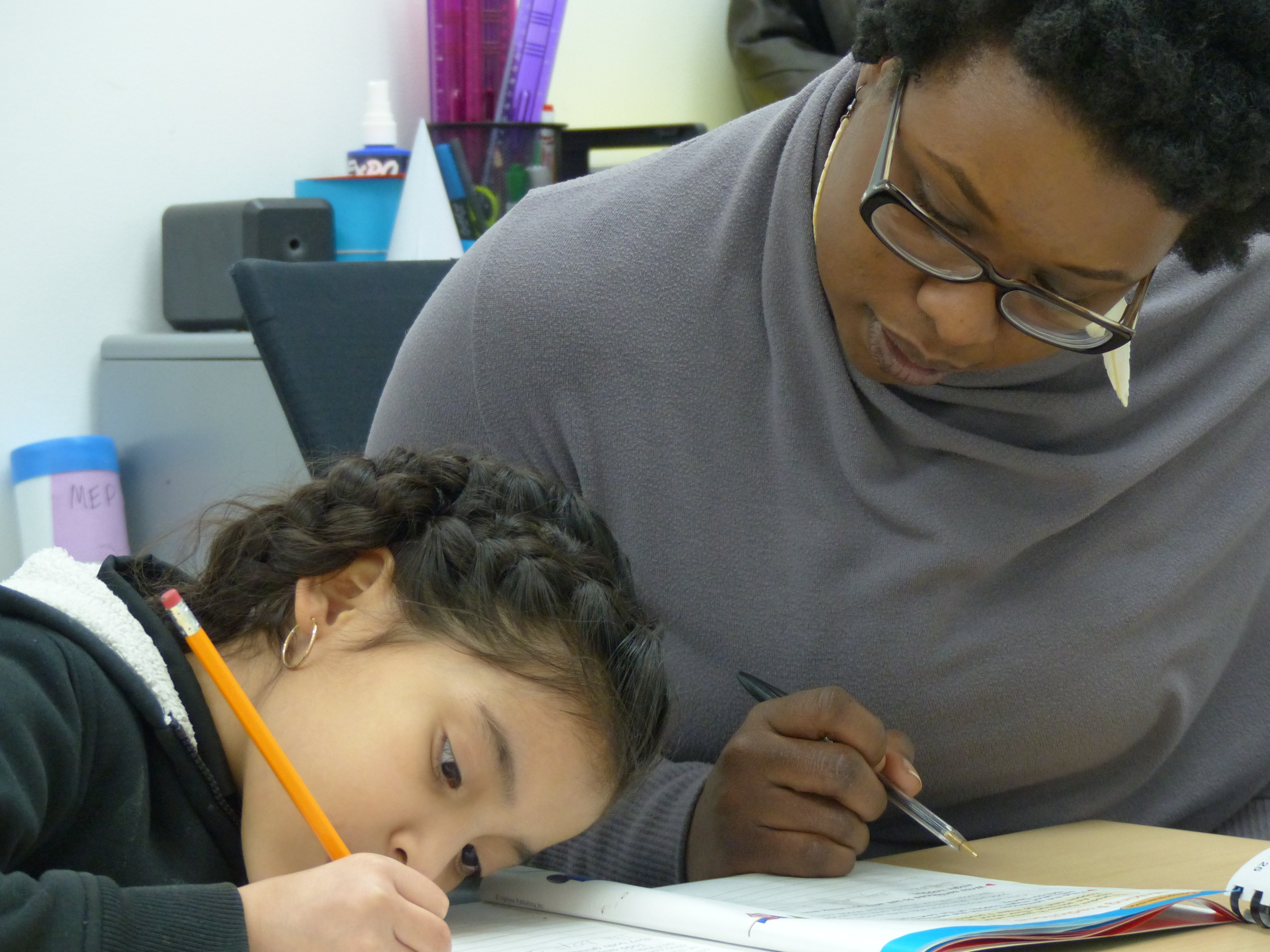 Photo of tutoring courtesy Mercy Education Project.
And in a close-knit community, one individual makes a difference.
Greg Mudge is mostly known around town for the enormous, and delicious, sandwiches he concocts at Mudgie's Deli. But he also quietly adopted the park across the street from his restaurant, mowing the grass and doing general maintenance so the playground can be used by neighborhood kids and students at a nearby school.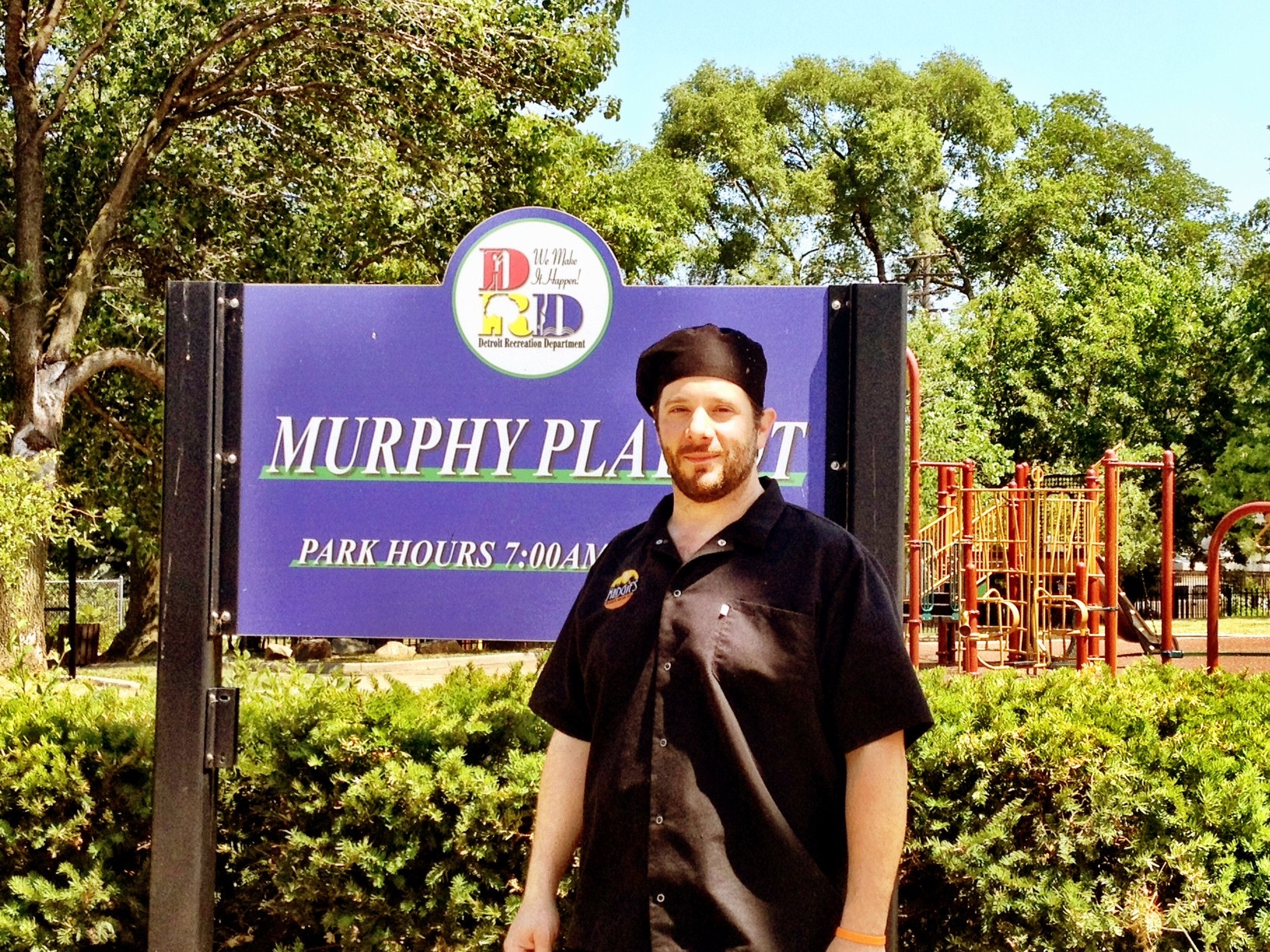 Photo by Ashley Woods/HuffPost.
Corktown draws crowds from across the city and suburbs.
The pictures you see of the abandoned train station always seem to be taken when the streets are empty. But Corktown can be bustling: baseball fans fill the bars on game days, spectators crowd the streets during the St. Patrick's parade and amateur sports teams practice on nearby fields. Recently, bands with blaring brass instruments took over for a new street music and art festival. And each fall, thousands of people meet in front of the train station for a long bike ride around the city.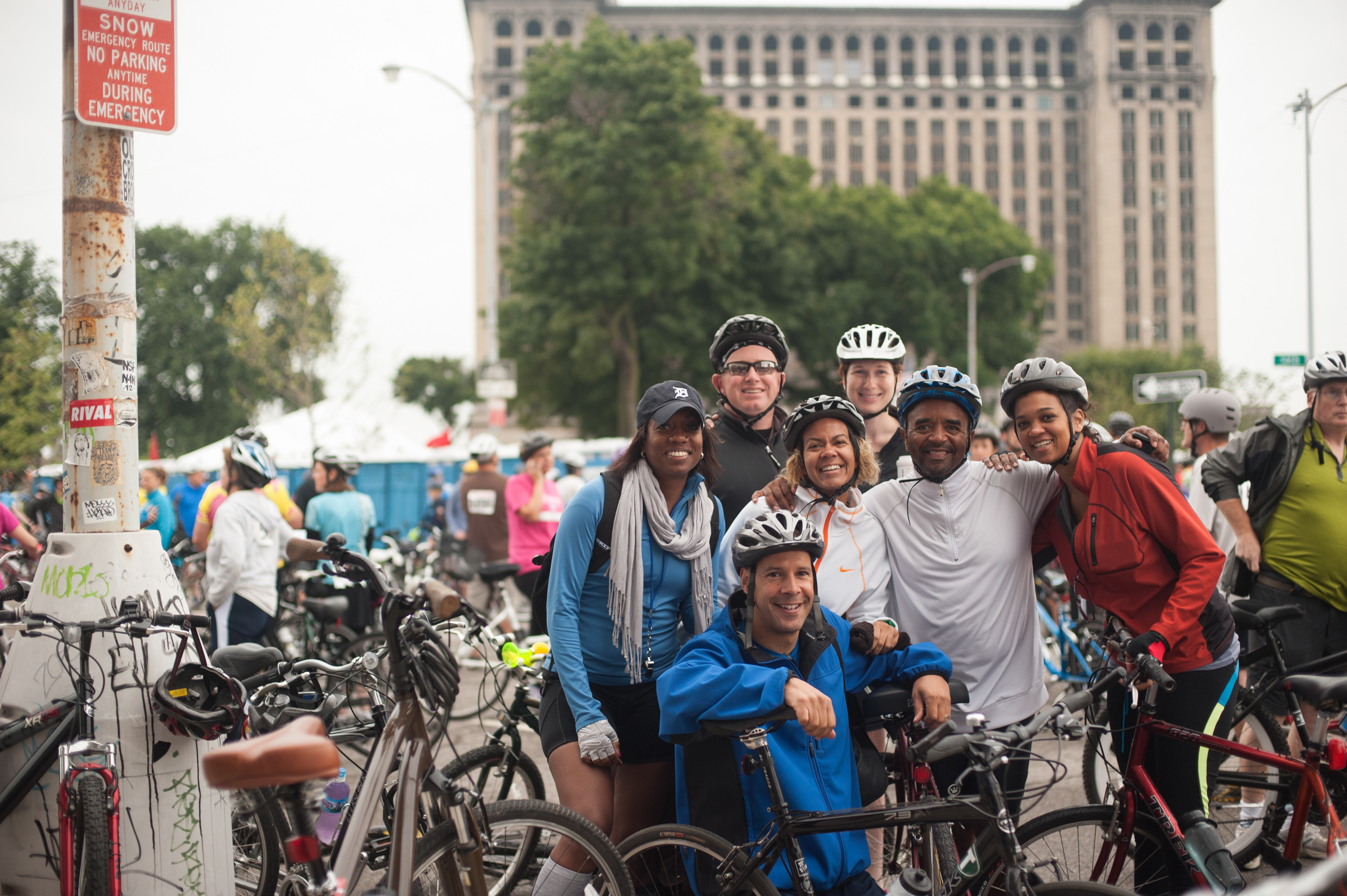 Courtesy Trevor D'Silva/Tour de Troit.
In Detroit's oldest neighborhood, you can sip a pour over coffee or drink booze distilled on-site; check out a gallery show or stumble upon street art; dine on Italian or sliders; belt out karaoke or listen to live music any night of the week; jog on neighborly residential streets or hit the gym; shop vintage or check out handmade jeans; play old-timey baseball or let your pets make friends at the new dog park; take a metal-working class or tutor struggling high school students. Corktown represents some of the best of Detroit, as the city retools and works to emerge from bankruptcy while making life better for residents. The next time David Brooks writes about how cities are changing, maybe he should make a visit to Corktown.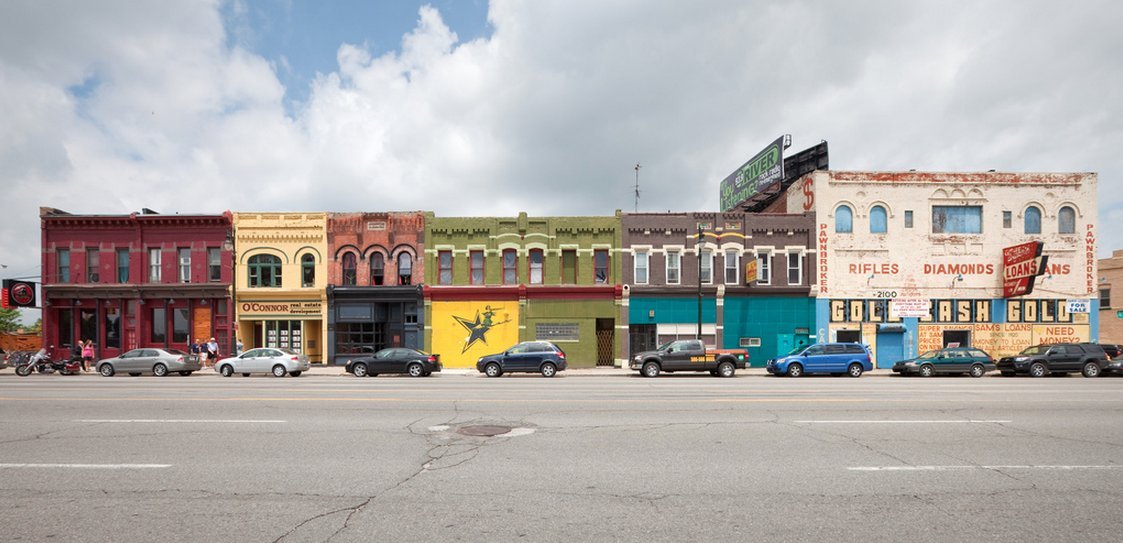 Photo of Corktown block by Flickr user David Schalliol.
BEFORE YOU GO
PHOTO GALLERY
The 10 Coolest Cities In America