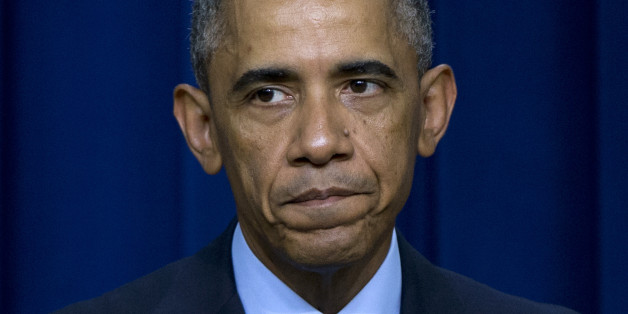 President Barack Obama's approval rating among Latino voters has taken a dive over the last two years, according to polling data from Gallup reported Friday.
Obama's approval rating among Hispanics declined to 52 percent as of August from a peak of 74 percent early in 2013, the poll says. Despite the 22 point drop, support for Obama among Latinos remains 10 points above the national average.
The decline in support for the president comes amid wide frustration among the Latino electorate with Obama's stance on immigration.
Earlier this month Obama declined, for the second time, to move forward with a promised executive action to offer deportation to more undocumented immigrants. The White House cited concerns that reopening the immigration debate ahead of midterms could hurt vulnerable Democrats, endangering the party's control of the U.S. Senate.
Pollsters at Latino Decisions say their surveys indicate that disappointing them may dampen support for Democrats among Hispanic voters or depress turnout.
One major Latino group, Presente Action, called this week for its members to think twice before voting for a group of four Democratic U.S. senators facing tight reelection campaigns because they supported a procedural measure that would have called for a vote to discontinue executive actions that shield undocumented immigrants from deportation.
Others, including a coalition of 50 Latino organizations, have pressed the Hispanic community to react by showing up in larger numbers to the ballot box, in order to pressure politicians to take note of the growing size of the Hispanic electorate.
BEFORE YOU GO
PHOTO GALLERY
5 Blatant Lies Immigration Hawks Want You To Believe