If you're not sure if your outfit is office appropriate, beauty and style expert Bobbie Thomas offered her two big dont's. First, don't show too much skin. Second, remember that someone is paying for your time when you enter your place of work, so you want to be sure that you're putting your best foot forward. Tailored items always tend to look more polished, so opting for a blazer or shift dress is a smart decision. If you do wear something loose, be sure to anchor the look with a statement shoe or piece of jewelry, to balance the structure of your outfit.
For more of Bobbie's fashion and beauty tips, view the slideshow below:
PHOTO GALLERY
Bobbie Thomas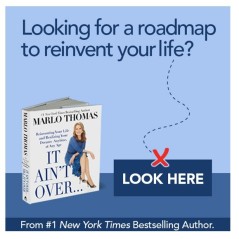 Add Marlo On Facebook:
Follow Marlo on Twitter:
Sign up to receive my email newsletter each week - It will keep you up-to-date on upcoming articles, Mondays with Marlo guests, videos, and more!