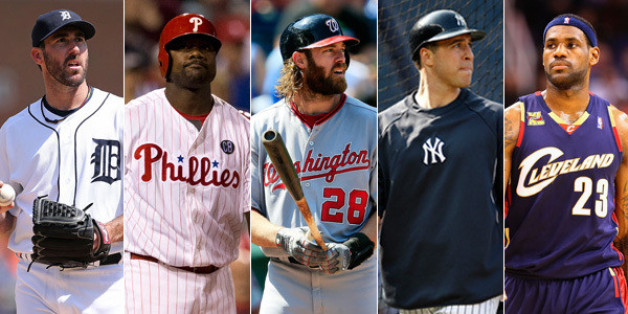 LeBron James remains a bargain. Ryan Howard remains the 2006 National League MVP.
For the first time in his career, James is set to have a single-season salary that exceeds $20 million. Not long after announcing his return to the Cleveland Cavaliers, the four-time NBA MVP signed a two-year deal that will pay him $20,644,400 in the 2014-15 season, according to ESPN.com.
That kingly sum will make James one of the seven highest-paid players in the NBA during the upcoming season. But it wouldn't be good enough for him to even crack the top 20 in Major League Baseball in 2015. With no salary cap, MLB teams are free to hand out any high-priced contract they want, for better or worse. As a result of those lucrative contracts already inked, there are set to be 24 MLB players who will make more in 2015 than James has ever been paid by his team in a single season. As you'll see below, some of those high-priced baseball players are franchise cornerstones like Los Angeles Dodgers pitcher Clayton Kershaw while others have become franchise burdens.
PHOTO GALLERY
MLB Players Making More $$$ Than LeBron Next Season
(Note: We know LeBron was the third-highest paid athlete in the world counting endorsements.)
*All 2015 MLB salaries via spotrac.com