Coffee. It's great. SO great. And so when National Coffee Day comes around every September 29, we don't roll our eyes like we might with other food holidays -- ahem, Penuche Fudge Day. No, we celebrate. With COFFEE. Looking at it, drinking it, dreaming about it, learning about it.
The guys at PayPal must feel the same way, because they put together a coffee survey in honor of National Coffee Day -- and posted their findings in the infographic below highlighting all the different ways folks drink their coffee. They found that men drink on average 3-to-4 more cups of coffee a day than women do. And women are more likely to drink fancy coffee, like lattes and cappuccinos. Also -- surprise surprise -- young people spend more money on coffee than old folks. So irresponsible.
Here's what else they found: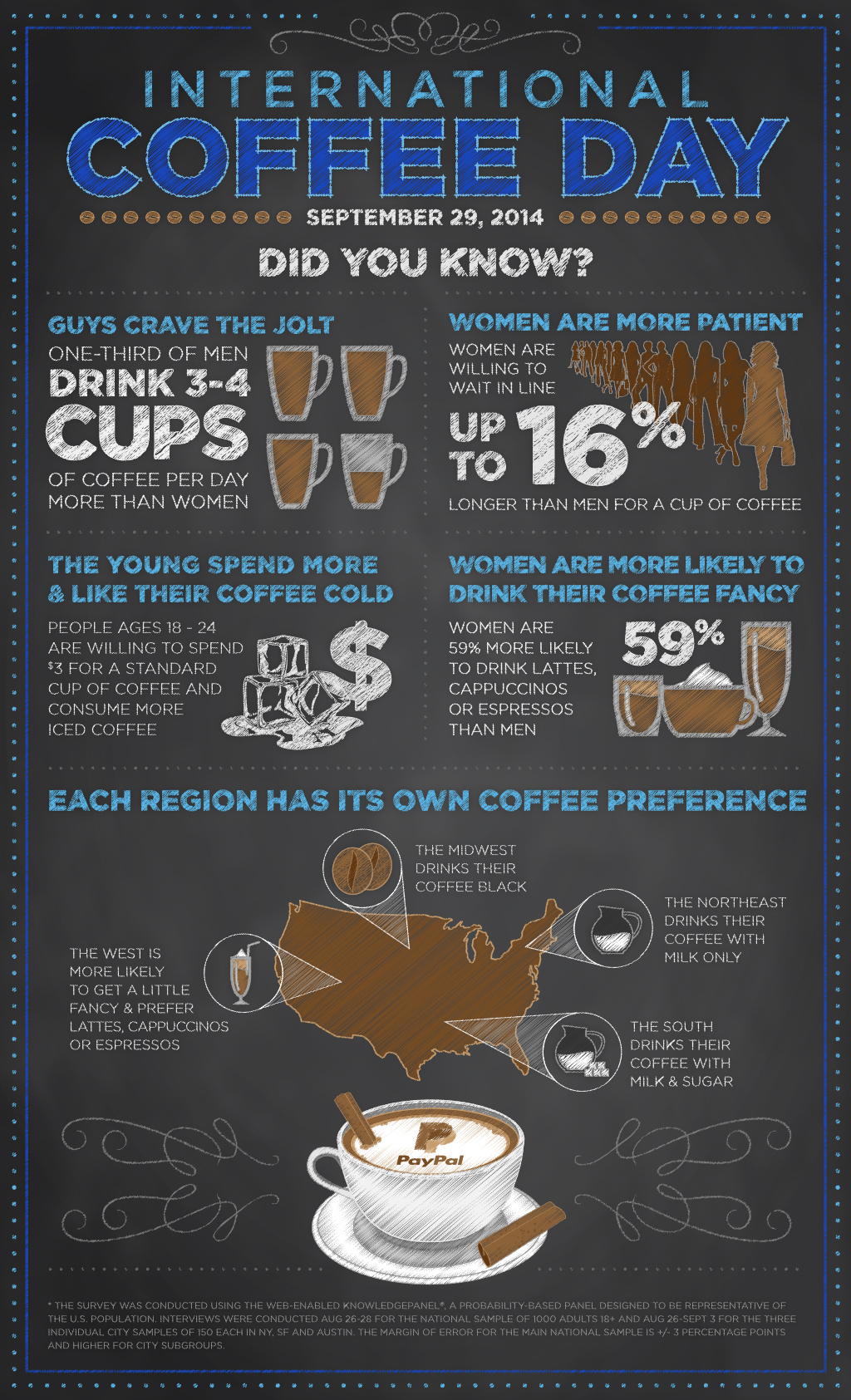 Want to read more from HuffPost Taste? Follow us on Twitter, Facebook, Pinterest and Tumblr.
BEFORE YOU GO
PHOTO GALLERY
The Best Coffee Mugs On Etsy