A very lucky coyote is currently recovering in a Chicago-area wildlife rehabilitation center after it was hit by a truck and then trapped in the vehicle's grill.
The driver, who struck the coyote around 6:30 a.m. on Sept. 24, thought he may have hit something but didn't see anything. He drove six more miles to a train station in Waukegan, Illinois, the Lake County News-Sun reports.
There, onlookers noticed an animal they thought was a fox wedged inside his truck's front bumper. They soon learned they were dealing, instead, with a coyote.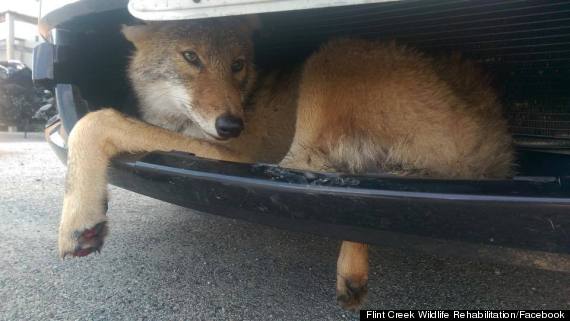 An animal control officer with the Waukegan Police Department freed the coyote, who appeared to be in shock. The officer then called the Flint Creek Wildlife Rehabilitation center, which agreed to take the animal in for medical treatment.
The Barrington, Illinois-based facility found that the coyote, which they named Vern, had sustained three fractures to his legs. Vern is now resting after receiving treatment, according to the center, where staff is hopeful for a full recovery. They plan to release him back into the wild after winter.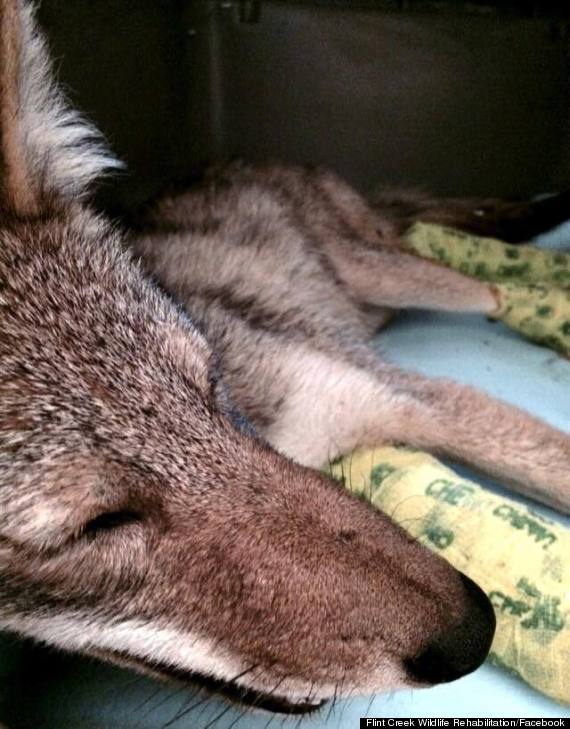 The center is accepting donations toward the costs of Vern's recovery.