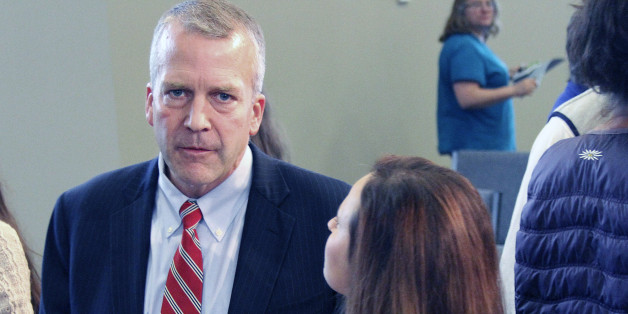 Dan Sullivan, the Republican challenger for U.S. Senate in Alaska, was a Maryland resident for tax purposes from 2006 to 2008, according to the Maryland Department of Assessments and Taxation, even though he told the Federal Election Commission he had been a resident of Alaska for the past 17 years.
Maryland's declaration came after supporters of Sullivan's opponent, Sen. Mark Begich (D-Alaska), inquired about Sullivan's tax status during the two-year period. Sullivan lived in the Washington suburbs while he worked in the George W. Bush administration and for the Marines.
Begich has repeatedly tried to paint Sullivan, an Ohio native, as an outsider. Sullivan has pushed back on that claim.
"Mark Begich has made it abundantly clear he is willing to say or do anything to shamefully distort Dan's record, and this time was clearly no different," Sullivan spokesman Mike Anderson told The Hill. "Begich's campaign has been one desperate attempt after another to distract from his failed record of telling Alaskans one thing, and then turning around and voting with Barack Obama 97 percent of the time."
Condoleezza Rice, secretary of state during the Bush administration, appeared in an ad paid for by the outside group American Crossroads during the Republican primary that defended Sullivan's decision to live outside of Alaska.
"Dan faces political attacks because he wanted his family by his side. Remember that serving our country required some time in our capital," Rice said in the ad.
H/T The Hill
BEFORE YOU GO
PHOTO GALLERY
Longest Serving Senators In U.S. History