As far as celebrity makeup artists go, Mally Roncal is the top of the top. She's the woman behind glamorous red carpet looks worn by Beyoncé, Jennifer Lopez, Heidi Klum and Angelina Jolie, so she knows a thing of two.
From her stress-free travel hacks (she can work wonders with just a tube of tinted lip balm) to the "bullet-proof" products she uses to achieve her signature glow, Roncal is like your dream big sis with a kickass Caboodles makeup case and the best beauty tricks.
However, Roncal's rise to fame as a beauty maven and cosmetics creator hasn't always been pretty. In her new book, "Love, Lashes and Lipstick: My Secrets for a Gorgeous, Happy Life," she mixes in humbling life lessons -- overcoming childhood bullying in Middletown, New York and criticizing an anonymous makeup artist's work while assisting him on a music video shoot (ouch!) -- with step-by-step tutorials that make for an honest guide on remaining positive in the face of adversity.
We cuddled up with "Love, Lashes and Lipstick" and have compiled some of the best words of wisdom from Roncal -- no makeup required!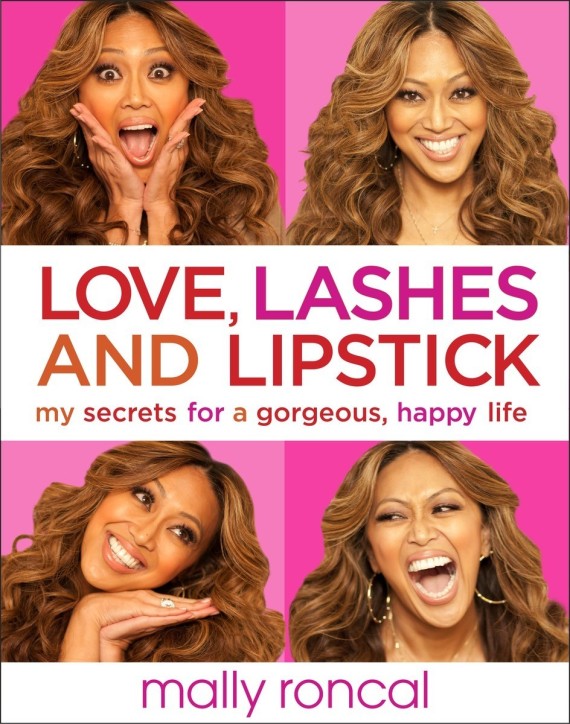 "Take those extra few minutes in the morning; when we breathe and enjoy the process of getting ourselves together, we honor ourselves. Creating that space can change your frequency for the rest of the day."
"If I had to choose the most important lesson my parents taught me, it was that everyone wants to be heard, deserves to be heard, and should be treated with love and respect. My parents always knew and acknowledge the inner and outer beauty in everyone, and they passed that to me."
"Listen to people. Really listen. Call people by their name. And see beauty in everyone. It's always, always there."
"Those things about yourself that you don't love -- you know, your freckles, your laugh lines, your nose -- those are the delicious, unique characteristics that make you YOU. And you, my love, are beautiful."
"Sometimes we have to learn the hard way to let something go... Knowing who you are means knowing what looks good on you and being willing to change when it doesn't work for you anymore."
"Take your time time figure out who you were before, who you are now, and who you want to be. Inside every mother is a sexy mama. She deserves to be celebrated."
"I believe that if you live with an open heart and trust that you are meant for the best in the world, you will get it. Don't ever settle."
"When the little devil on your shoulder says, 'Don't,' or 'You can't,' ignore her... We only have one life. In the end we only regret the chance we didn't take."
"No matter what, be true to who you are. Own who you are. Forget the haters. Don't let them dull your shine. What may not be right for them could be right for you. Be you, and you win every time."
"Saying thank you for the good things in your life isn't enough; we all need to pay it forward... If you've been given a gift -- time, money, talent -- share it. It's simply the right thing to do, and I've always found I get back far more than I give."
Get your copy of "Love, Lashes and Lipstick: My Secrets for a Gorgeous, Happy Life" at MallyBeauty.com, Amazon.com or BarnesandNoble.com.
BEFORE YOU GO
PHOTO GALLERY
50 Beauty Tips