Talk about post-season excitement.
This guy cannot attend the first Washington Nationals playoff game this Friday, so he's selling his tickets -- for something other than money. Yep, this man -- who, according to his advertisement, is "not some old gross dude" and is "actually 24 and athletic" -- is offering his seats to "two women" in exchange for a threesome.
It's remarkable that this guy's ad is still posted on Craigslist, but, in any case, here it is in all its ridiculous, objectifying glory: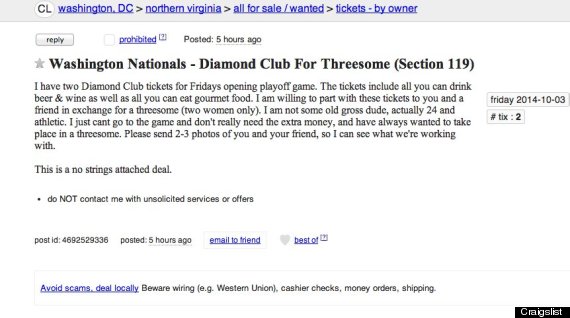 His sign-off really speaks for itself.
Tempting.
H/T dcist
BEFORE YOU GO
PHOTO GALLERY
15 Hilarious Sports Fails