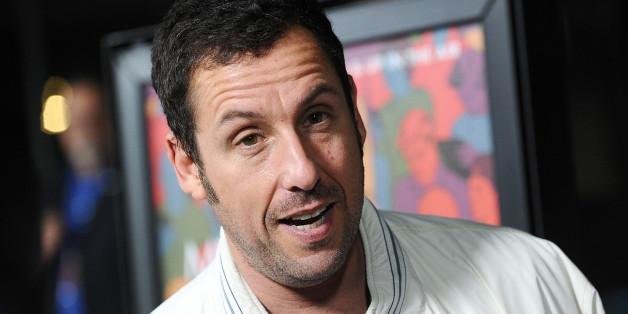 Netflix has taken another huge step into originally content, signing comic/actor Adam Sandler to a four-movie deal that could see the first release as early as next year.
""People love Adam''s films on Netflix and often watch them again and again," Netflix chief content officer Ted Sarandos said in a statement released online. "His appeal spans across viewers of all ages -- everybody has a favorite movie, everyone has a favorite line -- not just in the U.S. but all over the world."
Sandler joked on Twitter and Instagram that he was trying to sign up for Netflix, and signed the four-picture deal instead:
""When these fine people came to me with an offer to make four movies for them, I immediately said 'yes' for one reason and one reason only…," Sandler said in a statement released by the company. "Netflix rhymes with Wet Chicks. Let the streaming begin!!!!""
Variety reports that Sandler's Happy Madison productions will develop the films with Netflix, and that the first could start streaming in 2015.
Earlier this week, Netflix announced its first original film, "Crouching Tiger, Hidden Dragon: The Green Legend." That movie is set for release on both Netflix and in select IMAX theaters on Aug. 28, 2015.
BEFORE YOU GO
PHOTO GALLERY
Adam Sandler Comedies