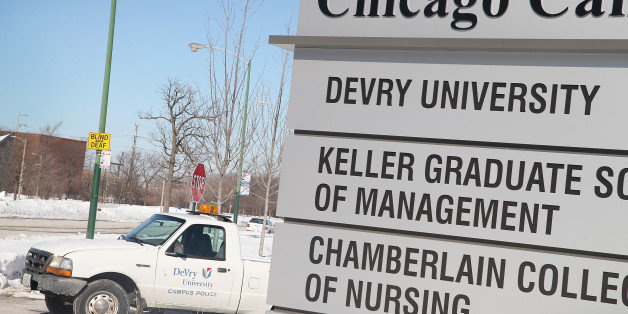 By Julia Edwards
WASHINGTON, Oct 2 (Reuters) - A federal judge ruled in favor of for-profit colleges and universities on Thursday, overturning a U.S. Department of Education rule that limits how the schools recruit students.
Judge Rosemary Collyer of Washington, D.C. District Court said the agency failed to explain why it banned the schools from offering bonuses to recruiters based on the number of students they enroll who graduate. The court asked the Department to amend the rule.
The for-profit college industry includes non-traditional schools aimed at adult learners, such as the Devry University , a member of the group representing the plaintiffs in the case.
For-profit colleges have come under scrutiny from the Obama administration and Democrats in Congress for the amount of debt accrued by their students, the majority of whom receive financial aid from the federal government.
Former students have testified before Congress that they were misled by for-profit college recruiters who inflated future job prospects and earning potential.
The Obama administration responded in 2013 by prohibiting schools from offering bonuses to recruiters for their performance, including the number of enrollees who graduate.
The Association of Private Sector Colleges and Universities, the largest membership organization of for-profit colleges, sued the Department of Education in February over the rule.
In a statement issued after Thursday's ruling, the group's general counsel, Sally Stroup, said the Department should "correct its errors by suspending the flawed regulations and engaging in a new rulemaking."
In court papers, the Department of Education argued that giving incentives to recruiters for the number of enrollees who graduate would indirectly lead them to push too aggressively because enrollment is the "necessary preliminary step" toward graduation.
A federal appeals court previously found the ban on graduation-based compensation was arbitrary and ruled that it should be overturned absent a better explanation from the agency.
In her written opinion, Judge Collyer said the Department of Education had failed to give a better reason for the ban than it did in the previous case.
In late afternoon trading, Devry University shares were up 0.57 percent on the New York Stock Exchange. (Reporting by Julia Edwards; Editing by Andre Grenon and Dan Grebler)