"One night I dreamed that I painted a large American flag," an artist named Jasper Johns once said, "and the next morning I got up and I went out and bought the materials to begin it." We assume Johns is happy he did; seeing as a 1983 iteration of his "Flag" painting is slated to sell for between $15 million and 20 million at Sotheby's this fall. (As The Observer noted, that's approximately $100,000 a square inch.)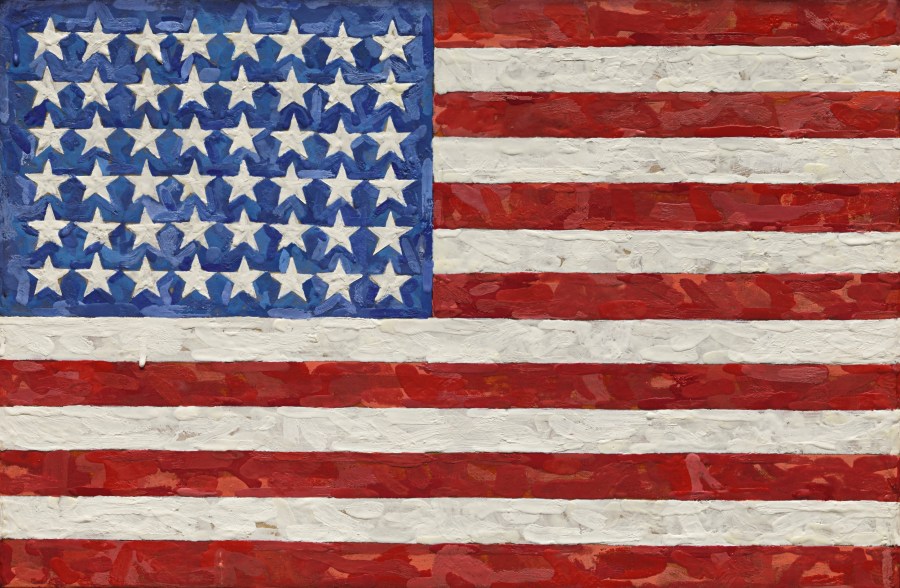 "It's something that started out quite innocently," Anthony Grant, Sotheby's Vice Chairman, Americas, told The Huffington Post, referring to Johns' original flag painting in 1954. "The use of the flag as a foil to his artistic technique -- he wanted to eliminate the idea of subject." That's why Johns returned to painting flags, targets and numbers so often; because they're, in his words, images "the mind already knows."
"Over the course of several decades it's become an iconic part of his body of work," Grant continued. "Hugely important. At the same time the flag has already been hugely important. At times of intense patriotism -- during a time of war or something else -- that meaning becomes heightened. It's one of the most recognizable images not only in 20th century art, but in culture and life."
"Flag" is executed in encaustic, a laborious process in which pigment is mixed with hot wax. The piece, completed in 1983, was acquired from the artist the year it was made and has remained in the same private collection ever since, until now. The work will be featured in the November 11 Contemporary Art Evening Auction in New York along with works by Gerhard Richter and Louise Bourgeois.
Would you pay $20 million for a Johns flag? Let us know your maximum bid in the comments.
BEFORE YOU GO
PHOTO GALLERY
Jasper Johns