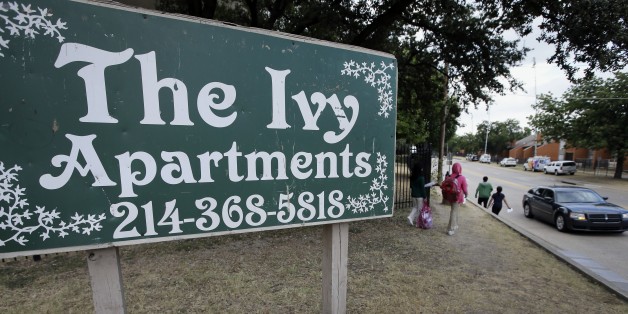 The number of people being monitored for direct or indirect contact with the Dallas Ebola patient has been lowered to 50, health officials reported on Oct. 3.
Initially, the CDC and local health officials were looking at as many as 100 people who may have had direct or indirect contact with Thomas Eric Duncan, who was diagnosed with Ebola earlier this week.
"After reaching out to those individuals, there's now approximately 50 individuals that we feel we need to follow on a daily basis," David Lakey, M.D., commissioner of the Texas Department of State Health Services, said in a press conference. Most of these 50 people are considered at low risk for Ebola; they range from people in the community, to potential contacts in the hospital.
However, there are 10 individuals who are considered at "high risk." "We continue to watch those individuals very carefully," Lakey said. None of these 50 people have shown any symptoms of Ebola.
High-risk individuals who are being monitored are visited daily by a member of the public health team, who checks their temperature twice a day. Meanwhile, low-risk individuals who are being monitored have no travel restrictions in place, and are being monitored daily with a phone call and a self-check. There are certain people who are considered "high risk" who work in the health care field, who are currently on furlough from work with pay.
The high number of potentially exposed people is due to health officials casting a "wide net," said Beth Bell, M.D., M.P.H., the director of the CDC's National Center for Emerging and Zoonotic Infectious Diseases.
"We have a very low bar for deciding to follow patients," Bell said in the press conference, adding that most of the 50 people being monitored really do have a low risk of having been infected with Ebola. "But contact tracing really is the pivotal component for responding to Ebola cases, and we think that it's prudent to continue to check in with these people during the 21 day incubation period just so we know how we're doing."
Unfortunately, there's nothing that can really be done before symptoms of Ebola have set in to lessen the virus's impact, if any of these 50 people are in fact infected. However, these people have been educated on the symptoms to be on the look out for, as well as the importance of early medical attention, Bell said.
BEFORE YOU GO
PHOTO GALLERY
Symptoms of Ebola