Brian Martin, founder of Children of Domestic Violence and author of Invincible, revealed one of the worst parts of being a child of domestic violence that is specific to boys. Although most men won't say it out loud, not being able to protect the most important woman in your life from getting hurt over and over again makes you believe that you have no courage. When you look at this from an adult perspective, it seems ridiculous that a child would ever be able to protect their mother from this violence, but this way of thinking stays with victims of childhood domestic abuse into their adult years.
For the 10 lies that children of domestic violence believe, their reasons, and the truths behind them, view the slideshow below:
PHOTO GALLERY
10 Lies From Childhood Domestic Violence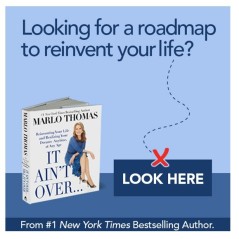 Add Marlo On Facebook:
Follow Marlo on Twitter:
Sign up to receive my email newsletter each week - It will keep you up-to-date on upcoming articles, Mondays with Marlo guests, videos, and more!