The 33-year-old NBC News freelancer who contracted Ebola has been identified as Ashoka Mukpo. On Friday morning, his parents spoke to "Today" about his progress.
Mukpo was working with NBC's Dr. Nancy Snyderman and her crew when he began showing symptoms of the virus. He was quickly quarantined, as were the rest of the news team. All are being sent back to the United States for further treatment.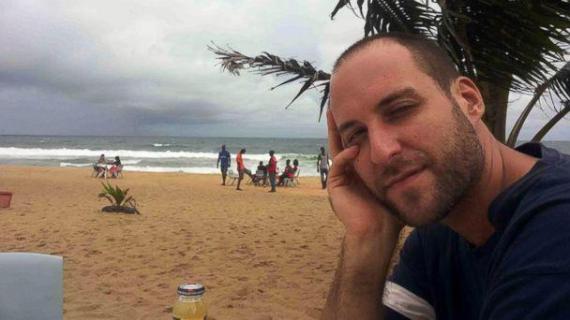 Mukpo's mother, Diana Mukpo, and his father, Mitchell Levy, spoke to NBC's Tamron Hall about his conditions.
"His spirits seem better today," Levy said. "He knows he's going to come home." He said his son was suffering from "just a mild fever" so far.
Diana Mukpo said Ashoka was getting excellent care, but that she worried about what will happen between now and when he leaves Liberia on Sunday.
"I can really only hope and pray that his symptoms don't worsen," she said.
Snyderman, who is facing weeks of isolation as she continues her self-quarantine, thanked people for the good wishes and tweeted a reminder about where she thinks attention should be placed:
While NBC cameraman &Ebola patient Ashoka Mukpo & my team head home we urge the world to stay focused on Liberia's struggles @NBCNews

— Dr. Nancy Snyderman (@DrNancyNBCNEWS) October 3, 2014
Ebola has killed thousands across West Africa, and there is no sign that the virus will be contained any time soon.