Brian Martin, founder of Children of Domestic Violence and author of Invincible, joined us for an incredibly important episode of Mondays with Marlo. We're hearing so much about the domestic violence between men and women, but no one is talking about what's happening to the kids in their homes who are seeing and hearing it. The children who are the victims of domestic violence feel so futile, but Brian has been working hard to show some light at the end of the tunnel. Watch our full interview to hear what he had to say about his own experience with domestic violence as a child, and what can be done to heal the pain caused by these unfortunate situations.
For the 10 lies that children of domestic violence believe, their reasons, and the truths behind them, view the slideshow below:
PHOTO GALLERY
10 Lies From Childhood Domestic Violence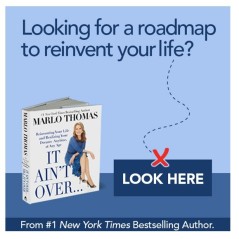 Add Marlo On Facebook:
Follow Marlo on Twitter:
Sign up to receive my email newsletter each week - It will keep you up-to-date on upcoming articles, Mondays with Marlo guests, videos, and more!