Why dress up all on your lonesome when there are so many costumes perfect for you and your BFFs to wear together?
This Halloween, show off your creativity with your besties by your side. Here are a few ideas to get you started:
1. Rock, Paper, Scissors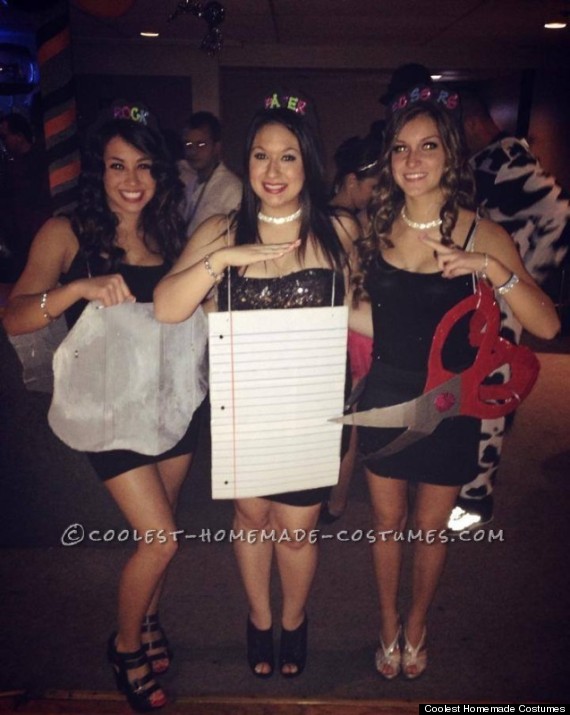 Copy this genius submission from Coolest Homemade Costumes for a get-up that's as easy to make as it is clever.
2. Teenage Mutant Ninja Turtles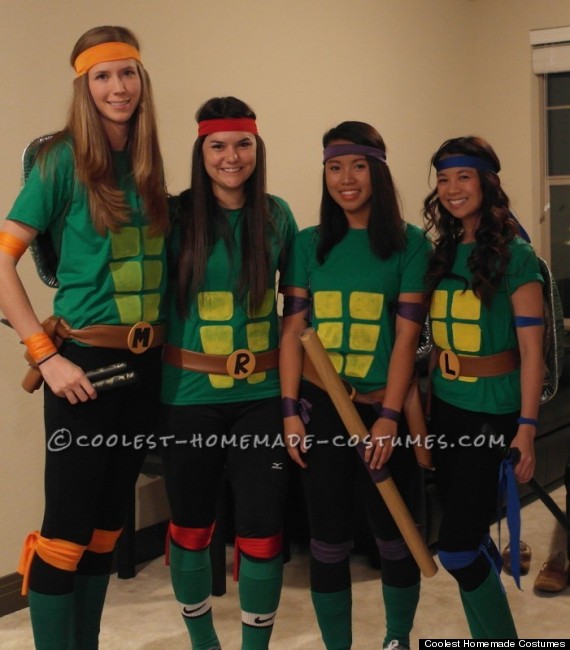 Dress up like everybody's favorite shell-wearing, crime-fighting band of teens. All you need to replicate this Coolest Homemade Costumes is a few pieces of fabric, some paint and three of your besties.
3. Candy Crush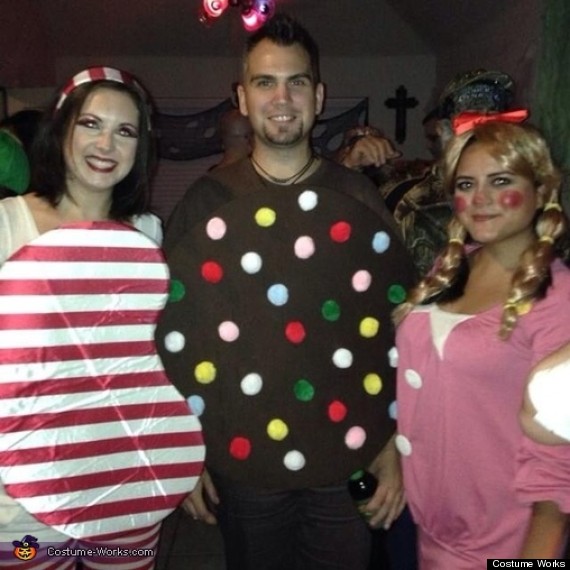 You're going to be eating candy all day, so dress up as your favorite inedible candies from the world's most addictive iPhone app. Check out Costume Works to learn how.
4. Zombie Prom King and Queen

Source: Reddit user SierraVDH
After all the votes are cast, you guys will definitely win best costume of the night. Dress up for prom, accessorize with zombie scars and fake blood.
5. Minecraft Creepers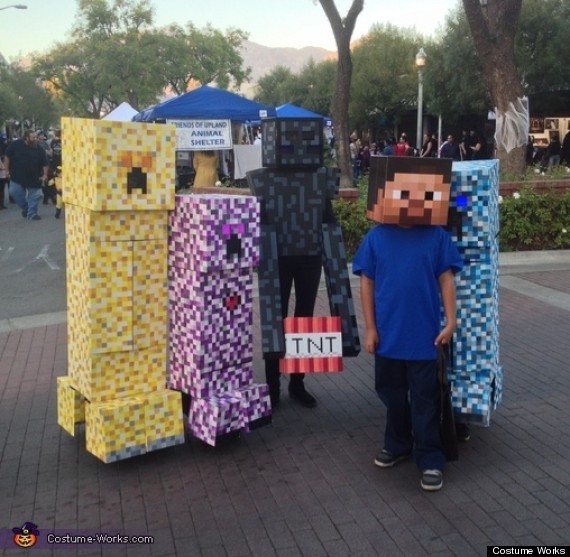 Dress up like the stars of your favorite video game. This submission from Costume Works was made from painted boxes and glow-in-the-dark eyeballs.
6. "Adventure Time" Trio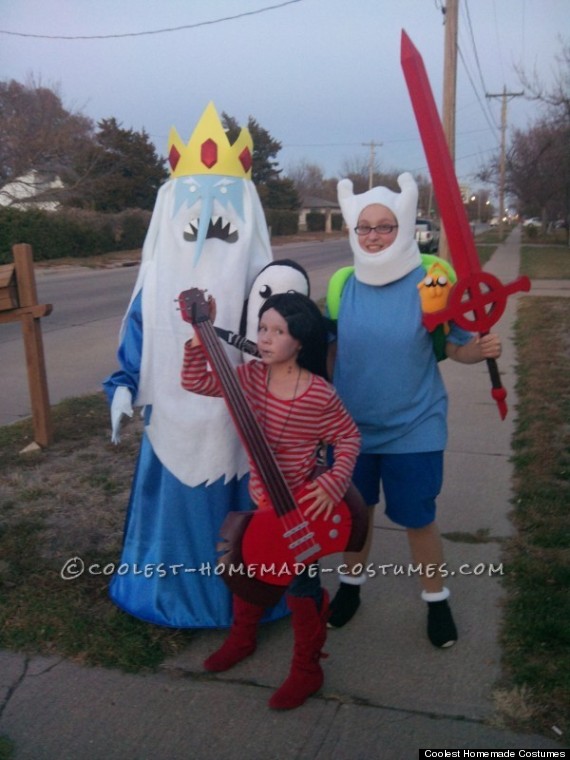 Dress up as the wacky stars of this awesome TV show. If you follow the guide at Coolest Homemade Costumes, we guarantee your Halloween will be "mathematical!"
7. Fuzzy Dice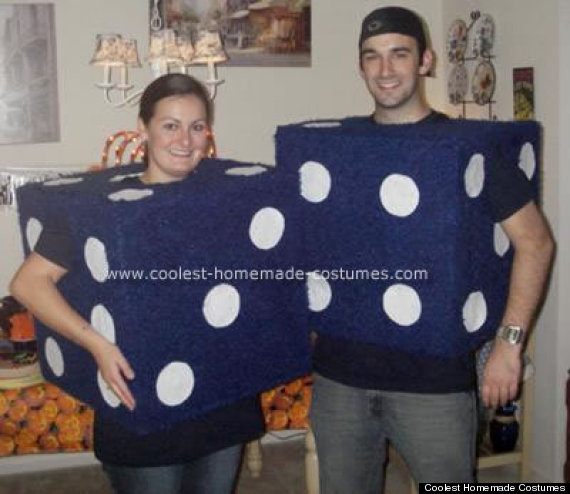 Copy this couple's idea, as seen on Coolest Homemade Costumes. You'll each need a big box, some fuzzy fabric and white construction paper.
8. Mario Kart

Source: Reddit user Shadowmanjack
You can pick up these costumes online, or follow one of the tutorials on Coolest Homemade Costumes.
9. Bill Murray x 9

Source: Reddit user PepPepper
Dress up as the Internet's favorite actor in all of his many names and faces -- from the great, like "Ghostbusters," to the mehs, *cough* "Garfield." Extra points if you spend the whole night living by his life rules.
10. The Twins from "The Shining"

Source: Reddit user: Babiesonparade
You and your BFF spend all our time together and finish each other sentences, so you're basically already twins. Why not dress as the spookiest pair in film history?
Follow HuffPost Teen on
Twitter |
Instagram |
Tumblr |
Pheed |
BEFORE YOU GO
PHOTO GALLERY
Awesome Couples Halloween Costumes