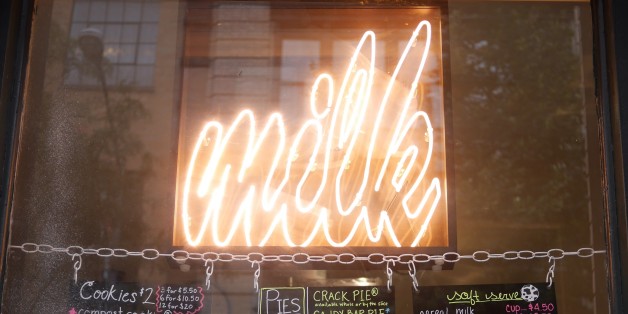 Christina Tosi's Momofuku Milk Bar has been present on the New York food scene for about five years now -- that's considered ancient in the food world. Despite the bakery's age, the popularity of Tosi's famous compost cookie and crack pie have not faded -- actually, they've grown, which is why you can now find a Milk Bar in six different neighborhoods of New York.
That's great for New Yorkers, but if you don't live in the tri-state area, your best chances of getting a taste of Milk Bar's bright green grasshopper pie is to make it yourself. You'd think it'd be easy enough to recreate if you own the Momofuku Milk Bar Cookbook, but there's just one little hiccup: the ingredients. There's a reason that Tosi's desserts are so wildly successful, and it's because she bakes with interesting ingredients.
Most of them are simple enough to find, but we gathered the best online sources for tracking down those harder-to-locate items. Don't worry -- you'll be tasting her beautiful creations sans a trip to the Big Apple in no time.
PHOTO GALLERY
Milk Bar Ingredients
Want to read more from HuffPost Taste? Follow us on Twitter, Facebook, Pinterest and Tumblr.
BEFORE YOU GO
PHOTO GALLERY
Cake Recipes