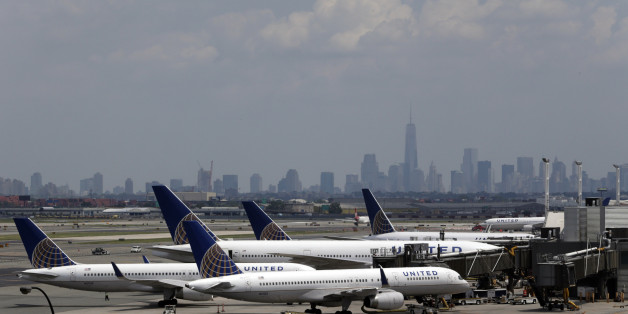 Officials said on Saturday that a sick passenger and his daughter that were taken off a flight from Brussels to Newark over fears he might have Ebola, does not have the disease, ABC News reported. The pair, who are believed to be from Liberia, had been escorted off the plane by officials in HAZMAT gear from the Centers for Disease Control.
After being taken to University Hospital in Newark for examination, his "flu-like symptoms" were determined to not be related to Ebola.
"After an examination by physicians at University Hospital, the symptoms of one individual were found to be consistent with another, minor treatable condition unrelated to Ebola," said University Hospital spokeswoman Donna Leusner. "The second individual, who was traveling with the patient, was asymptomatic. The two individuals will be released with self-monitoring."
CDC members in hazmat gear removed the passenger — whose identity has not been released — and his daughter from United Flight 998, ABC News reported, as other passengers stayed on the plane. The remaining passengers were allowed to leave a short time later.
CBS News reported that a passenger was vomiting on the plane.
United Airlines issued a statement on the incident:
On Oct. 4, upon arrival at Newark Airport from Brussels, medical professionals instructed that customers and crew of United flight 998 remain on board until they could assist an ill customer. We are working with authorities and will accommodate our customers as quickly as we can.
This story is developing...
BEFORE YOU GO
PHOTO GALLERY
Ebola Outbreak