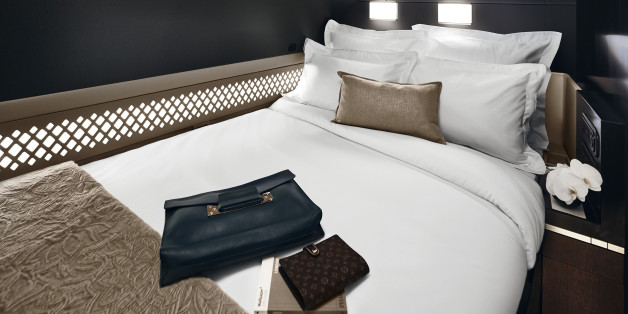 Our minds were simply blown when we stumbled upon these stunning wide-angle photos of airplane suites, the majorly glammed-up version of your typical airline seat. They only made us more impatient for the December arrival of the new "Residence" suite class on Etihad Airlines.
The suites will allow plane passengers to roam through three entire rooms of luxury. YUP. Guests will have access to a private butler and inflight chef, their own living room with a sofa and dining tables, a bathroom with showers and robes, and full-on, freestanding beds with Egyptian cotton sheets.
The suites look like the pinnacle of luxury. We clapped. We squealed. We added them to our bucket lists. And then we wondered... how much do they cost?
A Residence suite on Etihad Airlines costs a reported $43,000. One way.
What else could you get -- or better yet, do for the planet -- with that money? Allow us to imagine...
Now THAT'S a sweet deal.
BEFORE YOU GO
PHOTO GALLERY
The World's Best Airports For 2014