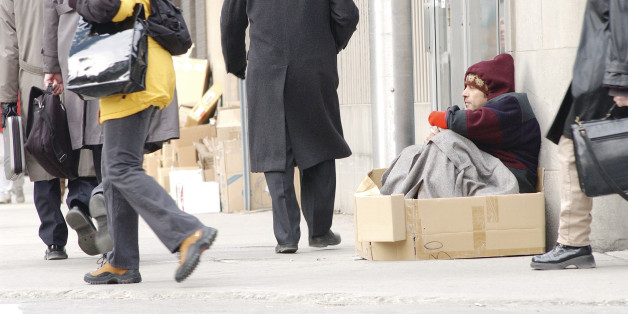 Columbia has pulled a 180 in its fight against homelessness.
The capital city of South Carolina -- which sparked controversy last year for criminalizing homelessness -- will open the state's first homeless court in January, intended to help the community's most vulnerable find a path to stable housing, according to The State. The court will act as a pilot program for potential future models across South Carolina, the state's Supreme Court Chief Justice Jean Toal, who authorized the project, told the news source.
The court, which will operate out of a homeless center near Columbia's business district, will be made available for individuals deemed ready to put their lives back on track, WACH Fox reported. Working with a caseworker to help address obstacles specific to the person, homeless individuals will be sentenced to treatment programs -- not time behind bars -- that will hopefully lead them toward accessing stable housing.
"It's an opportunity on a case-by-case basis to meet that person where they are and try to get them the help that they need without forcing them through the formal judicial system," Columbia city councilman Cameron Runyan told WACH.
A 2011 count by the Midlands Area Consortium for the Homeless (MACH) identified 1,621 homeless individuals in Columbia and the surrounding area, according to the Family Shelter.
After becoming a "magnet for homeless people," as one business leader had claimed, Columbia's city council members voted unanimously last August to force homeless residents to either relocate, or get arrested. After significant blowback from advocates, police and city workers alike, however, the city rescinded its decision a few weeks later.
"I will take responsibility for that getting into the public discourse," Councilman Runyan had said after the city reconsidered its actions, according to the Free Times. "That is not the desire … We are not going to forcibly confine anyone."
The city's homeless court reflects a dramatic shift in Columbia's approach to combat the crisis.
The court, which The State reported will be a hybrid of similarly constructed courts in San Diego and Birmingham, Alabama, will be run as economically as possible, using lawyers that work with homeless clients free-of-charge. The court is also seeking out grant money through the public defender's office.
News about the homeless court comes on the heels of a boost in federal funding that will combat veteran homelessness in South Carolina. Nearly $450,000 will be allocated to the state to help vets find permanent places to live, the Department of Housing and Urban Development and the VA announced Oct. 1, according to the Associated Press.
BEFORE YOU GO
PHOTO GALLERY
The Beaches of Charleston County, South Carolina