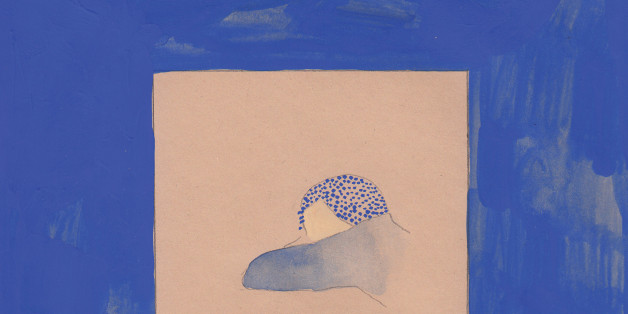 It is not uncommon for comics -- an increasingly realistic medium -- to directly or indirectly confront mental illness. While io9 notes that superhero stories often make the mistake of linking psychological disorders with villainy, there exists a niche of webcomics and graphic novels that address these issues in a subtler way.
It's arguable that cartoonist and recent MacArthur grant recipient Alison Bechdel paved the way (or at least led the charge) for weighty, illustrated narratives. Her 2006 story Fun Home discusses suicide, among other hurdles her dysfunctional family encounters. Since then there have been a wealth of similarly rich comics, including Michael Cho's Shoplifter and Anya Ulinich's Lena Finkle's Magic Barrel.
A worthy addition to this group: Aidan Koch, whose comic "Blue Period" was recently anthologized in Best American Comics 2014.
Like a novel, Koch's work undulates between her characters' actions and thoughts. But rather than divulging pages worth of interior monologues, she represents impressions and desires with minimalist symbols, making for a truly unique reading experience.
"Blue Period" reveals Koch's complex view on depression, as her spare narration includes: "In some ways, didn't it make everything more beautiful?"
Read an excerpt:
PHOTO GALLERY
Aidan Koch's "Blue Period"
"Blue Period" by Aidan Koch from BEST AMERICAN COMICS 2014 edited by Bill Kartalopoulos. Originally appeared in Sonatina #2. Copyright © 2013. Used by permission of Houghton Mifflin Harcourt Publishing Company. All rights reserved.

BEFORE YOU GO
PHOTO GALLERY
Science Fiction Books You Need To Read