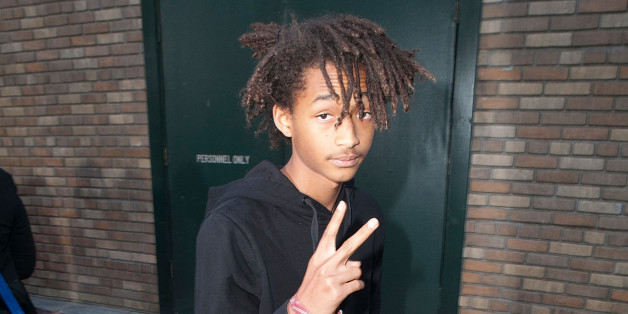 Jaden Smith has been casually releasing music over the past week and a half, including his seven-minute "Blue Ocean" and "Trophy V6," but on Monday afternoon, Smith paired his new track, "Fast," with a quick set of visuals.
Hanging out (and rolling around) in a parking garage and the city streets, Smith raps with an impressive quick flow. Telling his girl to drive a little slower, Smith's lyrics aren't the clearest at times: "Battle me that's your fatality, actually I'm a catastrophe / Go to your school and they ask for me / I'm in your class making cash and we fruity like passion is burning like ashes."
The young artist also promptly tweeted "#FAST" to Kylie Jenner shortly after releasing the video, continuing to fuel romantic rumors between the two.
— Jaden Smith (@officialjaden) October 6, 2014
There's no date set for Smith's new mixtape, "The Cool Cafe: Cool Tape Vol. 2," the follow up to 2012's first installment of the "Cool Cafe" series, but with him dropping tracks at this rate, we can surely expect it sooner rather than later.
Watch "Fast":
H/T Complex
BEFORE YOU GO
PHOTO GALLERY
Will Smith's Most Memorable Roles