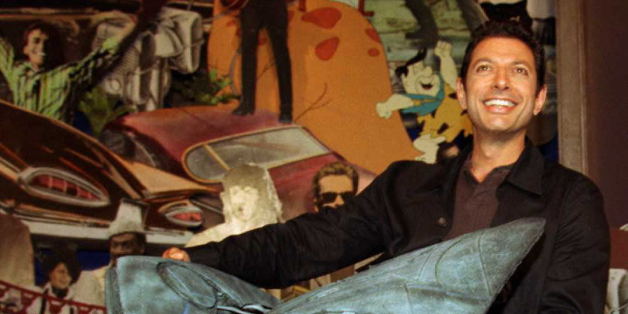 Jeff Goldblum teased an "Independence Day" sequel in a recent interview with Time, claiming that the film is "brewing."
Nothing is official, but Goldblum said that director Roland Emmerich and producer Dean Devlin, who made the first film, have been working on a follow-up to the 1996 box office hit and that it was closer to becoming a reality. "I had a meeting and have been talking over the last several months or year with Roland Emmerich and Dean Devlin, the producer, and they've been cooking up and say they have a part for me in what they hope will be a plan to make another one pretty soon," Goldblum told Time. "Maybe last weekend there was a script handed in, so it's brewing," he later added.
Rumors about the "Independence Day" sequel have been swirling for over a year since Twentieth Century Fox announced last summer that the film would be released July 3, 2015. In an interview with HuffPost Entertainment last year, Emmerich said that he'd been talking about a sequel since they made the first movie. "At one point I wrote -- with Dean Devlin -- a script, which we got money for. And then when we read it ourselves, we said, 'Let's give the money back.' Then, when I did '2012,' I realized all of a sudden, 'Oh my God, what can you do now with computers?' You can create water and fire -- breaking apart buildings -- it's just a new world out there. All of a sudden, it popped in my mind." He also teased that Goldblum, Judd Hirsch and Bill Pullman would come back.
Goldblum also said back in June that he had spoken to Emmerich about reprising his role as David Levinson. He told HuffPost Entertainment, "I've talked to them about it and they're excited and I'm anxious and eager to see."
BEFORE YOU GO
PHOTO GALLERY
14 Surprising Hollywood Relatives