As Taylor Swift continues to prance around New York with her adorable kitten, it's now becoming trendier by the moment to show off your feline. And with the arrival of this new cat and couture magazine, aptly named PUSS PUSS Magazine, you can now be the most fashionable cat lady around.
What was once a kitty Kickstarter is now a reality -- the first issue of PUSS PUSS Magazine is here and ready for reading.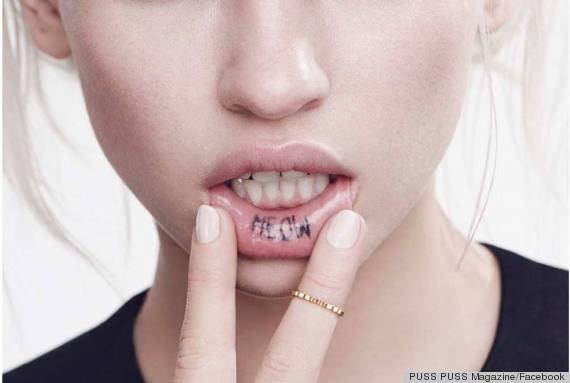 The first issue features renowned cat lover and model Anja Konstantinova on the cover, and, according to the mag, the tattoo Konstantinova sports on cover is her own and one of "several cat inspired tattoos" she has.
Though the theme is very feline, PUSS PUSS is at its core more about trends than treats. The magazine's "About" section on its website clarifies its stance by saying, "You will find no naff cat outfits or cat food advice" within the mag, but there will indeed be "beautiful photography, illustration intelligent writing, interviews and more."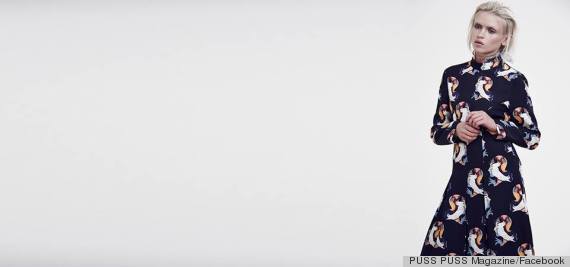 Of course it'll set you back around $12 dollars for the magazine itself and $10 to ship it anywhere in the world. You can also view an online exclusive of the editorial "Cats and Pleats" here to get a quick preview of the content.
And if you're not into reading the mag, at least start paying special attention to their AMAZING Instagram, a cat-lovers delight:
A born star 😽 Alexander the cat as seen in the latest shoot for PUSS PUSS, Cats & Pleats by @mishytran styled by @rickyjames Check out the whole shoot on pusspussmagazine.com #cat #fashion
Hello kitties! Gorgeous shoes by @camillaelphick at #LFW 🐈👠✨ #london #fashion #shoes #pusspusslfw @britishfashioncouncil
Kittens + wool = cuteness overload! Sneak peek of a super exciting collab with @woolandthegang & Battersea Cats & Dogs home #cats #cute #cuteoverload #woolandthegang
Anja ➕ 🐱 = 💞💞💞💞💞💞💞💞💞💞💞💞 #regram @anja_konstantinova #anjakonstantinova #cat #kitten #fashion #model #meow
Happy birthday to our favourite cat daddy @karllagerfeld ! #karllagerfeld #kaiserkarl #karl #chanel #choupette #cat #fashion #icon #genious @choupettesdiary
BEFORE YOU GO
PHOTO GALLERY
Napoleon The Cat And His Awesome Adventures