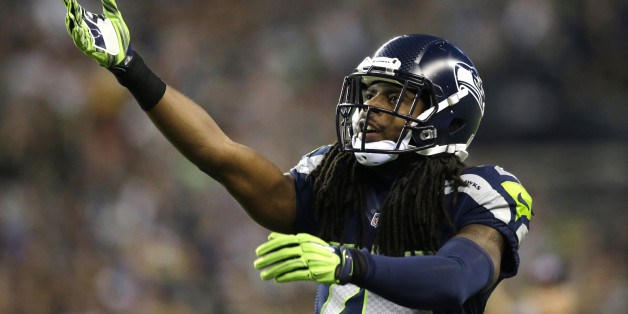 By Jason Butt, National Football Post
Richard Sherman is known to be brash if you rub him the wrong way.
Michael Crabtree learned that last year. Pierre Garçon is learning that now. During Seattle's 27-17 win over Washington on Monday, Garçon appeared to grab Sherman's dreadlocks on multiple occasions while trying to get open.
It wasn't too effective as he was held to two catches for 23 yards. And afterward, Sherman verbally unloaded on Garçon for doing so.
"Pierre doesn't matter in this league," Sherman told CSNWashington.com.
Garçon has been a reliable receiver dating back to his days with the Colts. He's a big target and a quality possession receiver. But Sherman sure made Garçon a non-factor Monday night. However, Garçon's counterpart DeSean Jackson almost single-handedly kept Washington in Monday night's game. He finished with five catches for 157 yards and a touchdown.
Garçon will definitely be asked about this during his next media availability session.
Follow me on Twitter: @JasonHButt
BEFORE YOU GO
PHOTO GALLERY
PHOTOS: NFL Week 5