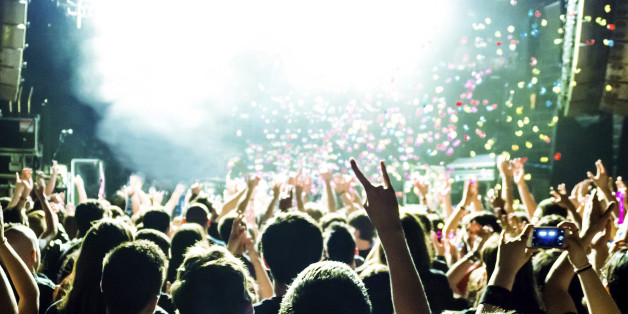 Concert addicts, rejoice: The Netflix of live performances has finally arrived.
Jukely, an iOS app that helps users find concerts nearby and connects them with other music-lovers, launched its Unlimited service on Wednesday. The service allows individuals to attend all the concerts they want from participating venues and promoters for $25 per month. As shows become available, Jukely will notify subscribers, who can RSVP for them online. Names will be added to a list, which means subscribers will just have to show their ID at the door the night of the event.
"We created Jukely to make it easier for music fans around the world to discover and enjoy new live music, and with Jukely Unlimited we couldn't be more excited to take this to the next level by offering unlimited concerts in your area," Jukely Co-Founder Bora Celik said in a statement. "Jukely Unlimited couldn't be easier to use –- it even does the planning on its own and presents subscribers with the option to attend a broad range of shows!"
As of now, Unlimited will only be functioning with 17 venues in New York City -- more cities and venues to be added in the near future -- and currently everyone must request an invite and be selected for the service.
BEFORE YOU GO
PHOTO GALLERY
Artists To Know In 2014