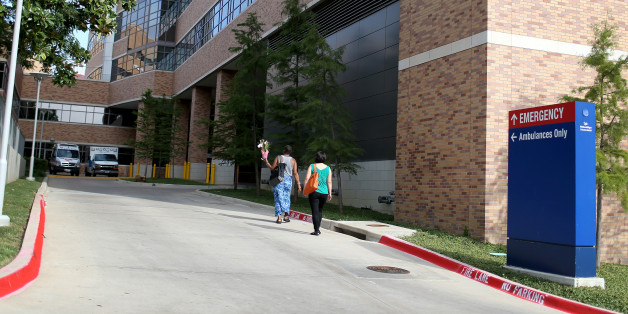 The remains of Liberian man Thomas Eric Duncan will be cremated in accordance with Centers for Disease Control and Prevention guidelines, Texas health authorities said Wednesday.
Duncan, who died Wednesday morning after battling Ebola, was the first patient to be diagnosed with the virus in the United States. As with other Ebola victims, his body has large amounts of the virus in it, and is highly infectious.
After allowing Duncan's family to view his body in a safe and respectful way, the remains will be safely handled and removed so that they do not pose a threat to anyone in the wider Dallas community, said Centers for Disease Control and Prevention director Tom Frieden in a teleconference Wednesday.
Before moving the body of an Ebola patient, the CDC recommends that workers enclose it in two bags, and then disinfect those bags. That way, drivers and other workers who are transporting the remains need not wear protective gear -- as long as they don't handle the remains. Duncan's family agreed to the cremation so that all traces of the virus can be killed before authorities return the remains to them. After cremation, protective gear isn't needed to handle the ashes.
A memorial for Duncan will be held Wednesday evening, family Pastor George Mason told CNN. It had originally been scheduled as a prayer vigil for Duncan.
BEFORE YOU GO
PHOTO GALLERY
Symptoms of Ebola